Henrik Fisker, a name you've definitely heard before. The renowned automotive designer is responsible for a lot of those luxury cars on your childhood posters. From Aston Martin to mega yachts, Henrik's influence is spread across the board. The majority know him as the man who helped revolutionize the ever-growing EV world with the Fisker Karma, the first premium plug-in hybrid to hit the market. So some might be wondering, what does a man of this stature drive? Which future electric cars is he most excited about? Well, we asked him.
Earlier today Henrik, like many others, was at the LA Auto Show. He went to twitter to share his excitement about the upcoming electric vehicles. Specifically sharing an image of him and the 2022 Volkswagen I.D. Buzz Cargo
Just got to the 2018 La Auto Show. Excited to see what's new, especially the #electric vehicles! #fisker #laautoshow #vw #Volkswagen #technology #cars pic.twitter.com/IjuGBOvjDK

— Henrik Fisker (@henrikfisker) November 28, 2018
The Los Angeles Auto Show is an annual auto show held at the Los Angeles Convention Center. This is where manufactures go to share their current and upcoming vehicles. Just yesterday, Rivian unveiled their new all electric SUV.
Like many, while watching the market evolve into electric, we are planning our next vehicle purchase. Deciding between all of these fantastic electric concepts is a bit difficult. So we got curious and asked Henrik which he was most excited about.
Our 2021 high volume affordable EV!, for now, I still drive my original Fisker Karma, build number: 2663

— Henrik Fisker (@henrikfisker) November 28, 2018
And to no surprise, it's the upcoming affordable all electric Fisker made by the man himself.
With the price point set at just $40,000, Henrik made another splash when announcing his plans for a mass produced EV. Set for 2021, the successor to the upcoming Fisker Emotion, has the world excited. We don't know much about this vehicle apart from its price point and plans for the mass market but if history is any indication, this car will be gorgeous.
He went on to state that he still drives his original Fisker Karma.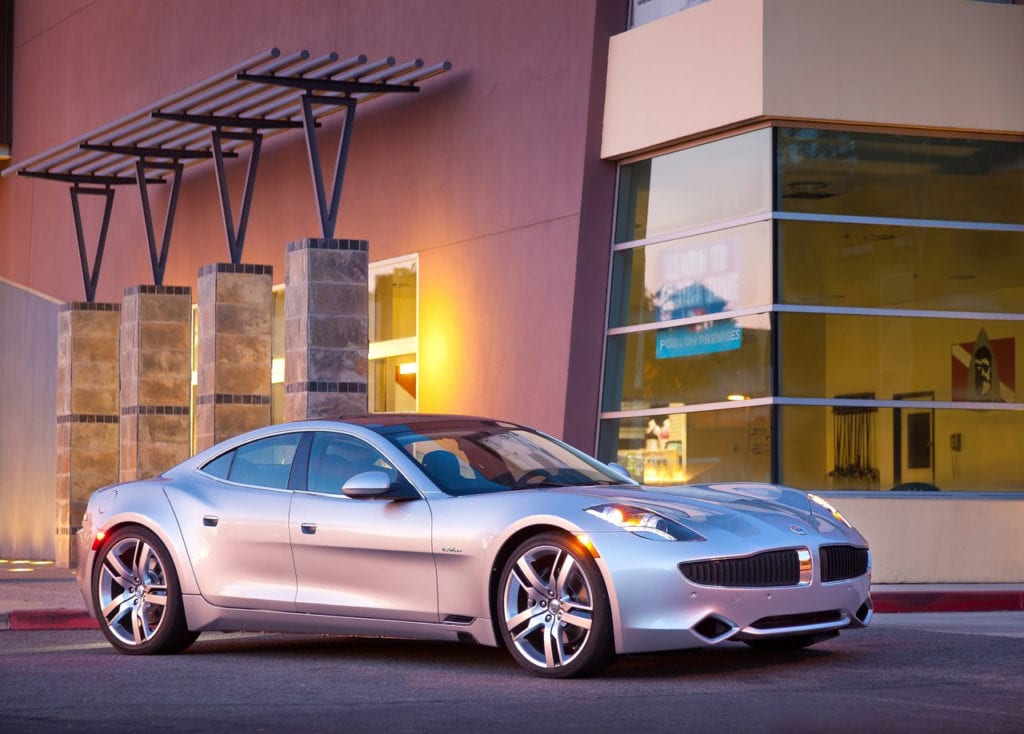 The Fisker Karma was Henrik's first attempt to enter the EV market. The car was first reveled at the 2008 North American International Auto Show and drew crowds with its solar roof. Three years later, deliveries began in late July 2011. After winning prestigious awards such as Automobile Magazine's Design of the Year Award, the Fisker Karma was sadly discontinued. Production was suspended in November 2012 when their sole battery supplier, A123 Systems, filed for bankruptcy.
After having to file for bankruptcy themselves, the assets of the Fisker Karma were sold to Wanxiang. To be clear, Henrik still owns the Fisker name and brand. Only the tangible assets such as the molds for the Karma were sold. Wanxiang re-purposed the vehicle and re-branded it as the Karma Revero. The Revero is still sold today and holds up well to Henrik's original model.
After the setback, Henrik got right back to work and revealed plans for the Fisker Emotion in 2016. Another luxury car built under the original Fisker brand, but this time a fully electric one. The Emotion is rumored to go into production sometime in 2019 and have a 400 mile range. Sticking with Henrick's iconic designs, this EV is one I'm personally most excited about.
[gdgallery_gallery id_gallery="82″]
So after a bit of insight into Henrik's garage and his excitement towards the future of EVs, I just have one follow up question. How many referrals do I need for a free Emotion?