Hello everyone and welcome to another addition of our weekly round up, where we recount the EV news that we didn't cover at length. As always, if you are looking for Tesla news you can check our separate weekly post dedicated to the Tesla news that happened. This week we got a Chinese electric car that's being made in the US, a VW electric beach-buggy, an autonomous and electric tractor, and more. Along with the EV news that we did not cover, we have a recap of all the EV news that we did cover in length at the bottom as well, in case you missed it.
Chinese Electric Coupe, Qiantu K50, Coming to the United States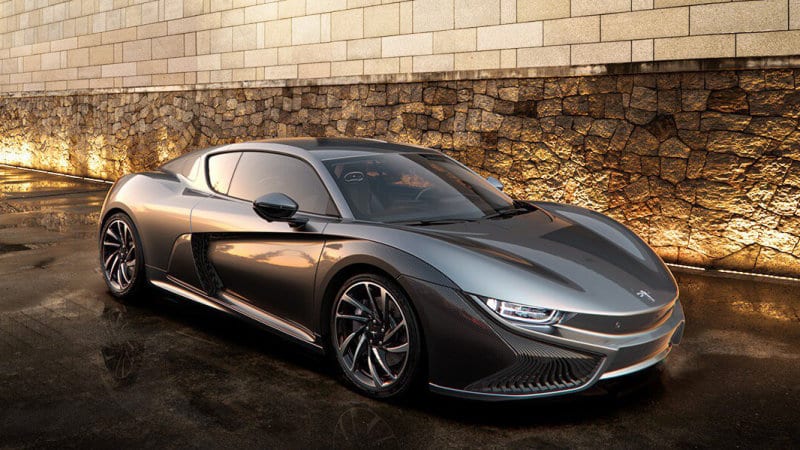 Now this is a very interesting arrangement. Qiantu Motor, a subsidiary of CH-Auto has signed an agreement with Mullen Technologies to produce their newest electric coupe, the K50, on United States soil. Very rarely will we see a Chinese company have its manufacturing done in the States, but here we are. So what's the K50? The K50 is a roughly $105,000 electric sports car that 402 hp, a 0-62 mph in 4.6 seconds, a top speed of 124 mph, and a range of 236 miles (NEDC). While the speed might not be super car territory, the price and apparent extensive use of carbon fiber and aluminum are suggestive of a "super car". In the press release it stated that "The 100% electric Qiantu K50 meets exotic automobile criteria without the exotic price tag.". So either the price will not be as high once it is in the United States, or Mullen does not consider $100k+ to be an exotic price. Speaking of which, you may be wondering who is Mullen Automotive? Well if you are familiar with the Coda (and I do not blame you if you aren't), Mullen was the company that bought the unsold Coda's when Coda Automotive filed bankruptcy. Then then sold them as Mullen 700es. One look at the model page on Mullen's website and you are greeted with a drawing of two cars, and pictures of 3 golf cart-esque vehicles. All of them lead you back to the homepage, so I guess none of them exist anymore. So a very strange arrangement indeed. The production consists of "importing assembly ready components and utilizing American sourced key components" so it's almost as if Mullen will be assembling a giant Lego set and adding in unspecified "key components" to the K50. The K50 is set to come out in 2020 in the United States.
Read More via: Mullen Technologies

Volkswagen Electric Beach Buggy Coming?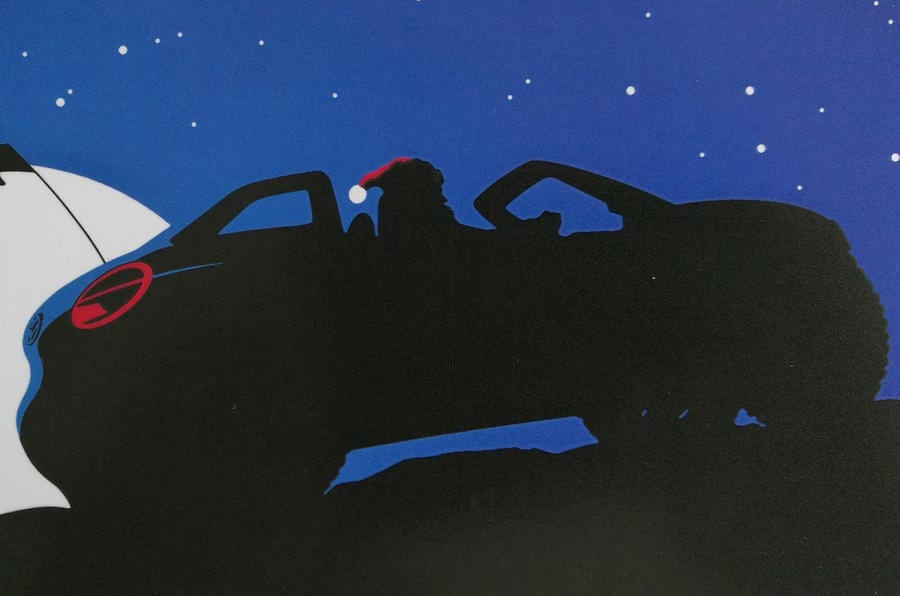 On Volkswagen's Christmas card this year, we were treated to a fun little Easter-egg: ol' Santa Clause in what looks like an open-top beach buggy. According to the Autocar report the new two-seater, is currently under construction at Volkswagen's Braunschweig-based R&D center and is described as a modern interpretation of the original rear-engined Beetle-based Manx buggy. The beach-buggy joins the ID Buzz Microbus and rumored electric revival of the Beetle as a group of retro-themed ID cars. Personally I think the ID Buzz is fun vehicle that just puts a smile on my face. If VW can keep that charm with the upcoming Beetle and this beach-buggy, then they can really succeed in bring fun EVs into the market.
Read More via Autocar
EU to Cut Vehicle Emissions by 37.5% by 2030
After much deliberation between politicians and automakers, a consensus has finally been made regarding vehicle emissions in the EU. What was originally supposed to be a 40% cut in emissions by 2030, has been compromised down to 37.5% for cars and 31% for vans. Additionally, the agreement has a 15% cut in emissions, targeted for 2025. Obviously automakers have been less than pleased with this rapid cut to emission as they feel like there has not been enough incentive given to offset the costs of switching over electric cars.
Read More via Reuters
---
Opel Wants to Make Its Hometown an "Electric City"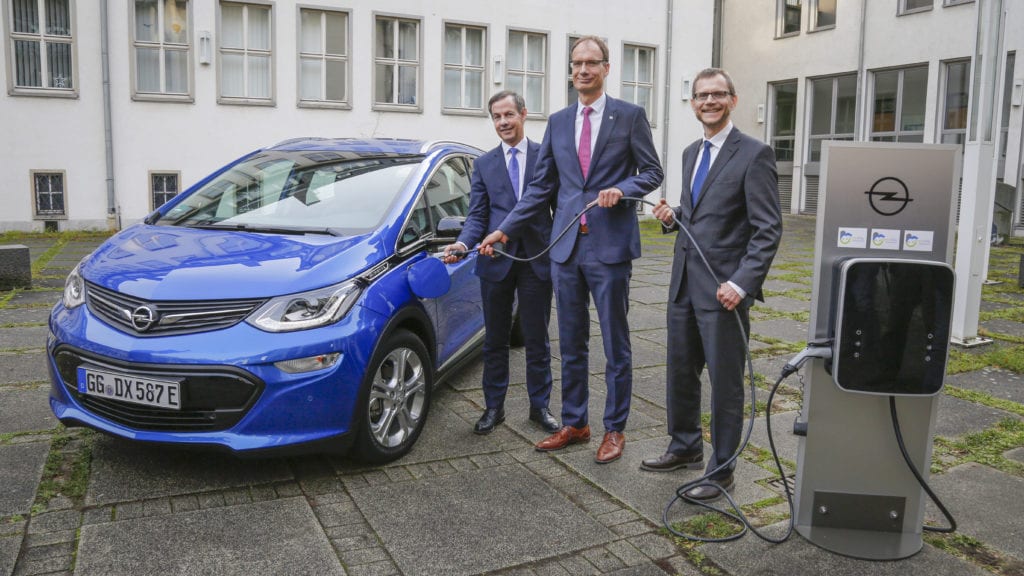 Opel has been quite in the electric world (although they did show off this very attractive concept). And while they are at work formulating their upcoming EVs, they have a plan to equip their hometown of Rüsselsheim with 1,300 charging points by 2020. Each charging point will service 72 inhabitants of the city. According to Opel, this makes it "the highest density of charging stations in relation to the number of inhabitants not only in Germany but in all of the European Union". For comparison, "Hamburg, currently the leading German city with regards to charging infrastructure, has 785 publicly accessible charging points for its 1.8 million inhabitants",(2,293 inhabitants per charger). And while Rüsselsheim might not be a large city, this sort of charger density might be a glimpse into the future of what most cities will be equipped with in the coming decade. The project is set to cost €12.8 million ($14.5 million) and will start soon.
Read More via Opel
---
CARB Mandates 100% Zero-Emissions Buses by 2040 (341 miles)
The California Air Resources Board has issued a new mandate that required all buses to be zero-emissions by 2040. The mandate calls for major transit agencies (those with more than 100 transit buses) to have a roll-out plan done by 2020, and minor transit agencies (those with less than 100 transit buses) to hand it a plan by 2023. Additionally, major transit agencies will be prohibited from purchasing non-zero emission buses (ZEB) after 2029. This mandate is the first of its kind in the United States and will probably serve as basis for future mandates in other states/cities. With California getting the ball rolling, watch out for other regions in the US follow suit. California is lucky to be home to BYD and Proterra, two electric bus makers that will sure to be busy in the coming years. It is estimated that 14,000 electric buses will have to be made in order to fulfill the mandate.
Read More via ChargedEVs
---
John Deere Shows Off Its Electric, Autonomous Tractor…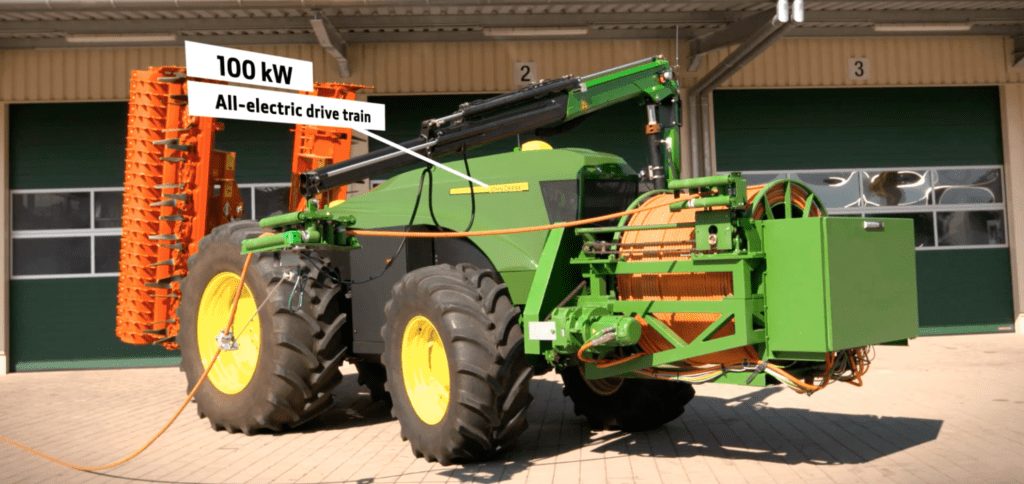 …and honestly, it's pretty cool. Now the tractor isn't traditionally battery-powered, it comes with a cord that is 1-km long. It also makes sure that the cord does not get snagged up in the equipment, making sure that is has a long life. And while you can control the tractor manually via a remote, why not just map out its route with a drone? That's some seriously cool stuff. No doubt John Deere has saved money by going with a very long extension cord rather than putting batteries in the tractor. Autonomous farming equipment is an important step in meeting global demands, as the equipment will no longer be confined by its operators schedule or needing to sleep. I never thought I would be so interested in farming equipment. You can check out a video of the tractor in action, here.
Read More via Electrive
---
In Case You Missed It:
.