Hello everyone and welcome to another addition of our weekly round up, where we recount the EV news that we didn't cover at length. As always, if you are looking for Tesla news – there is no seperate post this week, as there did not seem to be happening much with Tesla last week. This week we had VW dictating there last generation of gasoline engines, as well as Aston Martin making a neat electric conversion kit for classic cars. Along with the EV news that we did not cover, we have a recap of all the EV news that we did cover in length at the bottom as well, in case you missed it.
---
Volkswagen's Last Generation of Gasoline Engines Will Start in 2026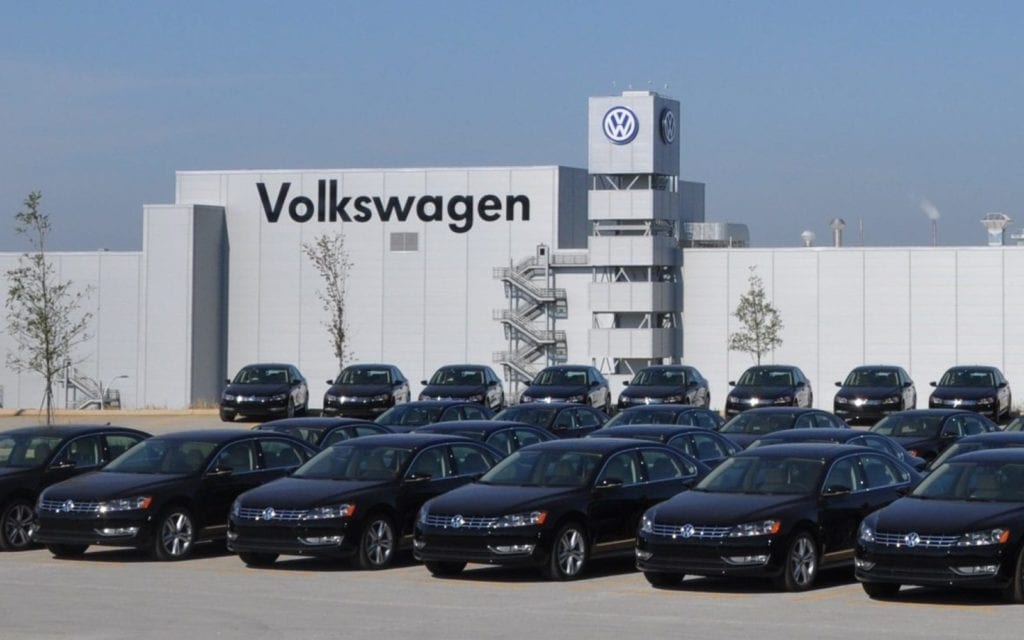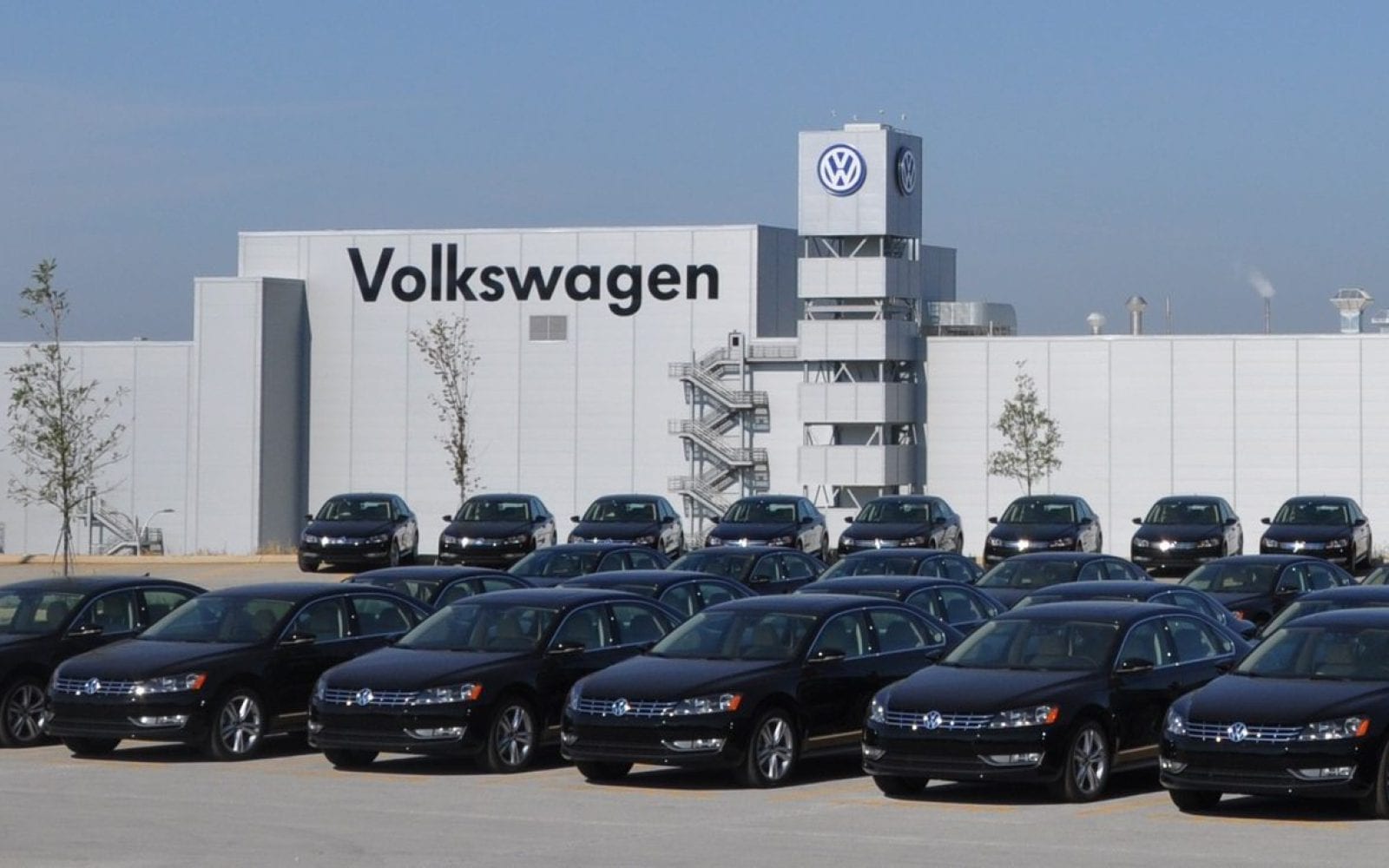 It seems like it actually might be the start of the end of the gasoline era, even if the true end might not be for a few decades. Volkswagen, who has populated our site with many claims and funding numbers, has announced the end-cap to its gasoline engines. Whichever engine(s) being revealed in 2026, will be VW's last. Of course this does not mean that VW will ditch their gasoline engines a short time later. A new generation of engines could be used and modified for an indefinite time. The only thing that will force to ditch VW their last generation of engines is emissions standards that are so strict that VW wouldn't be able to keep their engines. However, it is interesting that VW put a date on this type of thing. It will be interesting to see if other automakers follow suit.
Read More via: Reuters

White House Wishes to End EV Tax Credit, Among Other Subsidies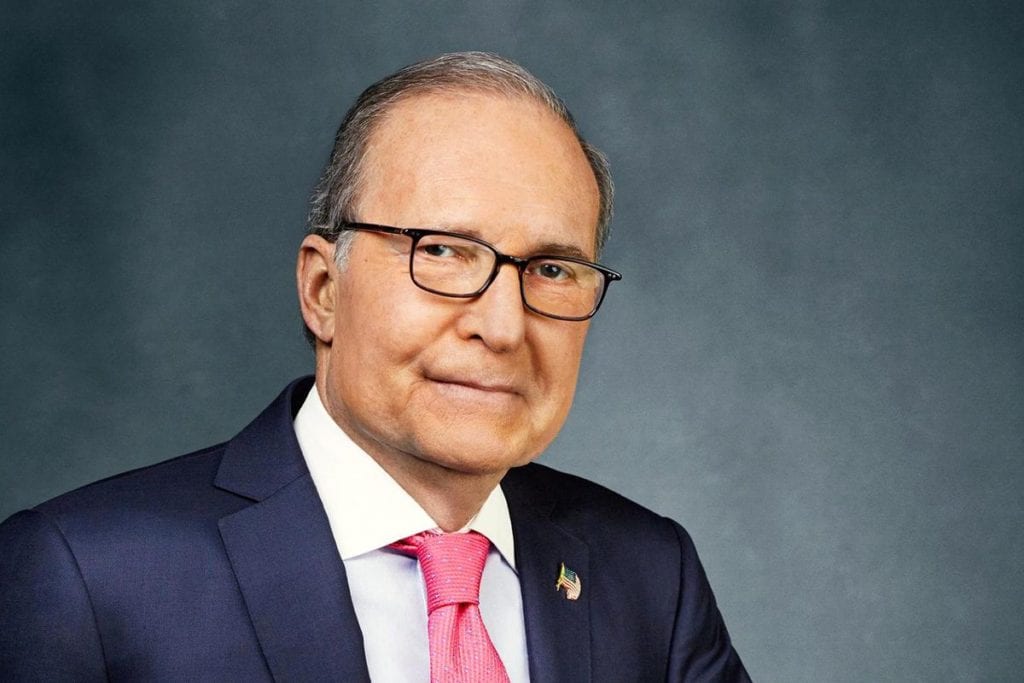 The EV tax credit just cannot get a break. It seems that every week there is either policy trying to be moved to alter it, or flat out end it. As you know the tax credit is applied to EVs of companies that have sold less than 200,000 electric cars. Once the company crashes the threshold, then there is a year and half phase our period where the credit halves, until is is completely gone 18 months later. Tesla has hit it, and GM is very close to hitting it as well. Currently, the Trump Administration has made it known that they wish to abolish the tax credit altogether, according to Trump's Chief Economic Adviser Larry Kudlow.
"As a matter of our policy, we want to end all of those subsidies. And by the way, other subsidies that were imposed during the Obama administration, we are ending, whether it's for renewables and so forth."
In terms of timeline, Kudlow had said it will end in either 2020 or 2021. However, with Democrats regaining the House in January, it is unlikely that such a move would be easy to do. But what can I say, it is disappointing that the subsidies like these continue to face backlash from the government.
Read More via Reuters
---
Aston Martin Unveils Reversible Electric Conversion Kit For Classic Cars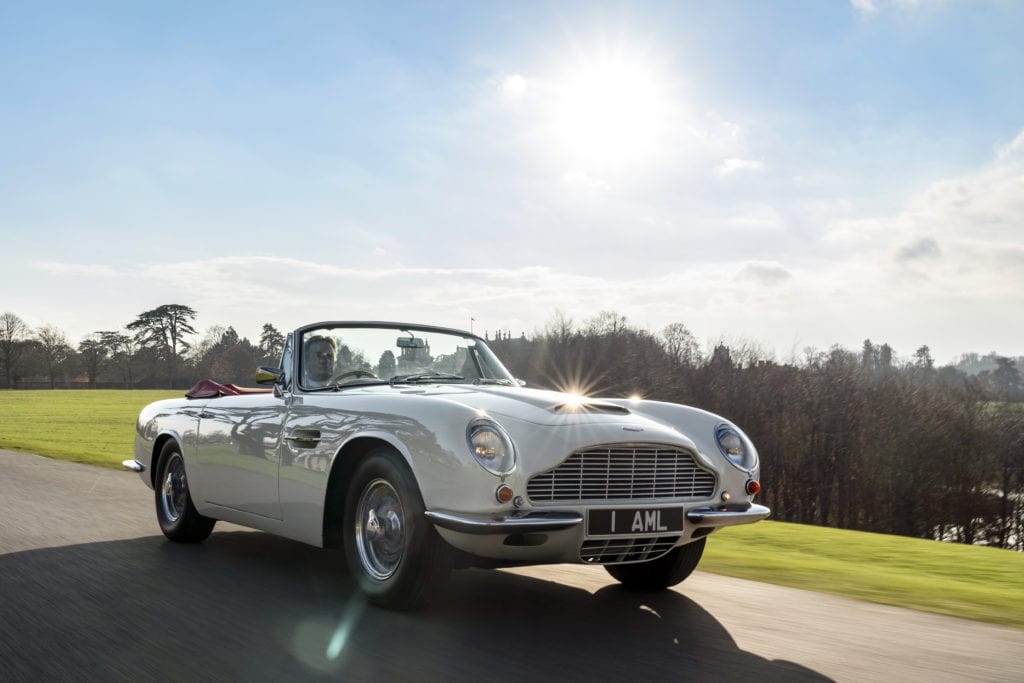 The people over at Aston Martin Works have done something special. They developed a so-called "cassette" EV powertrain and put it in a 1970 DB6 MkII Volante. The most interesting part is that the electric powertrain can easily be taken out and replaced with the original engine if they so wish. There are a lot of classic cars that will not pass future emission standards, and even if they are grandfathered in, there might still be a stigma towards the owners of these cars. Fortunately if a system like this can become mainstream, then people might not be forced to drive traditional EVs and enjoy their classic cars. Honestly, hats off to Aston Martin to coming up with a system like this.
Read More via Aston Martin
---
Envision Energy CEO States that Battery Cells Will Cost $100/kWh by 2020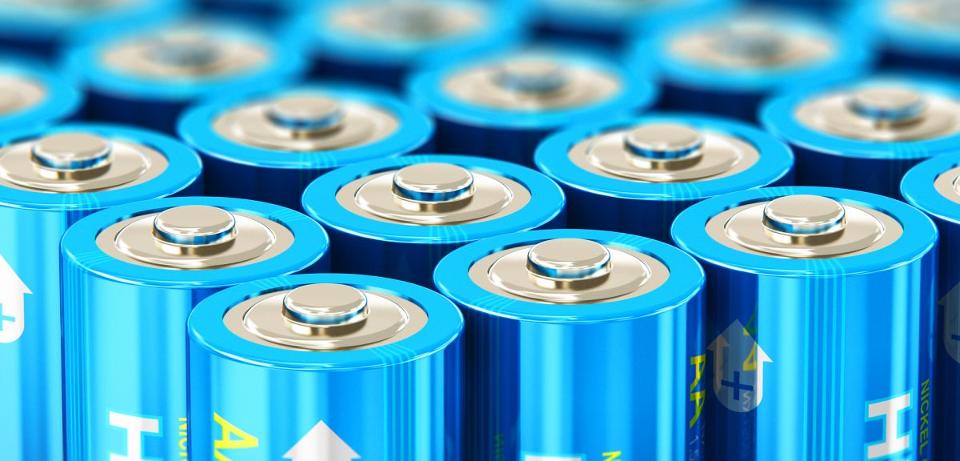 Envision Energy CEO Lei Zhang made a bold prediction at the Stanford Global Energy Forum. As we all know, the most expensive portion of an EV is the battery cell, which makes it a huge hurdle for production if you are trying to profit. Currently the industry average is around $145/kWh for cells and $190/kWh for the battery pack. So when Zhang says that he can slash the price by almost 33% in a matter of two years, it seems very surprising. Most estimates have put the $100/kWh price somewhere in the mid-2020s range. Additionally he claims that the price will be $50/kWh around 2025. Many speculate that Tesla has already managed the reach a price that is close to $100/kWh, so the prediction might not be out of reach. Envision Energy recently purchased Nissan's battery business, so it would seem like they would have some credibility on the matter. However one thing is for sure, once the industry average breaks through the $100/kWh price and drops even more, it will be hard for automakers to say that EVs are unprofitable.
Read More via Driving
---
Ford Trademarks Mach E and Mach-E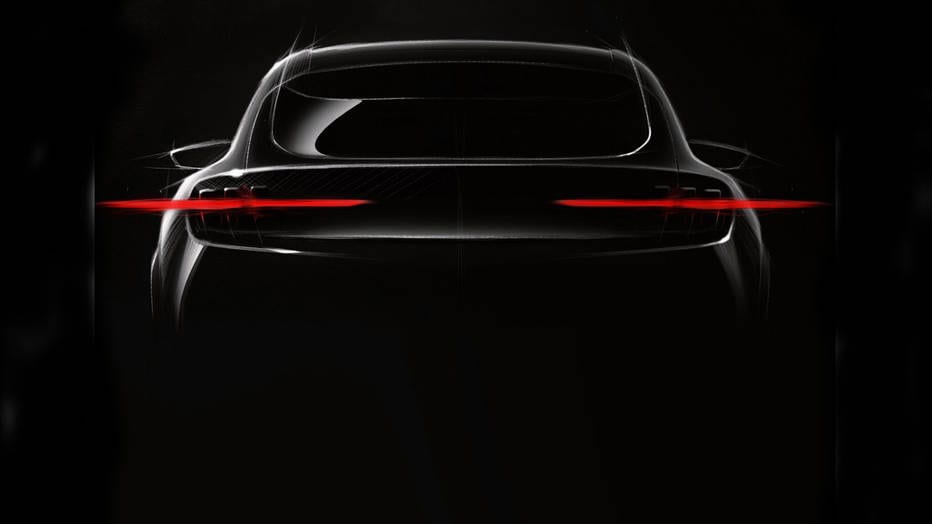 Ford's mystery Mustang-inspired crossover EV might be bestowed with the Mach E name. Ford had filed their application on November 26 and according to the filing the trademark is for, "Motor vehicles, namely, electric vehicles, passenger automobiles, trucks, sport utility vehicles, off-road vehicles, and structural parts, fittings, and badges therefor; metal license plate frames." Previously the only 'Mach 1' moniker was used to refer to the car, much to the dismay of die hard Mustang fans who did not want their iconic name sullied by a car that doesn't even make a sound. Will the Mach E name be more accepted? Who knows. I'm just here waiting for Ford to use that 'Model E' name they have been squatting on.
Read More via Autoblog
---
Faraday Future Furloughs at Least 250 More Employees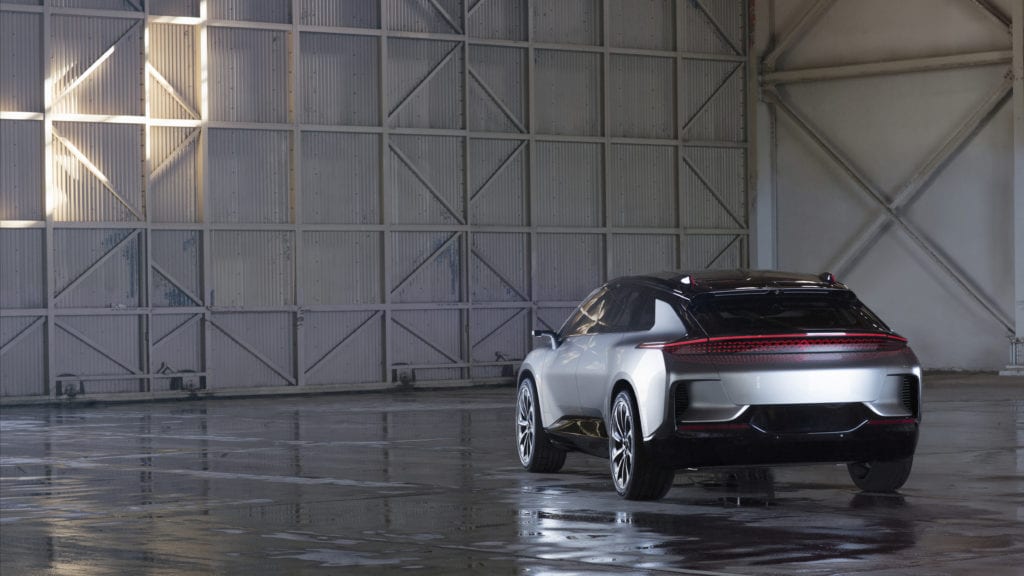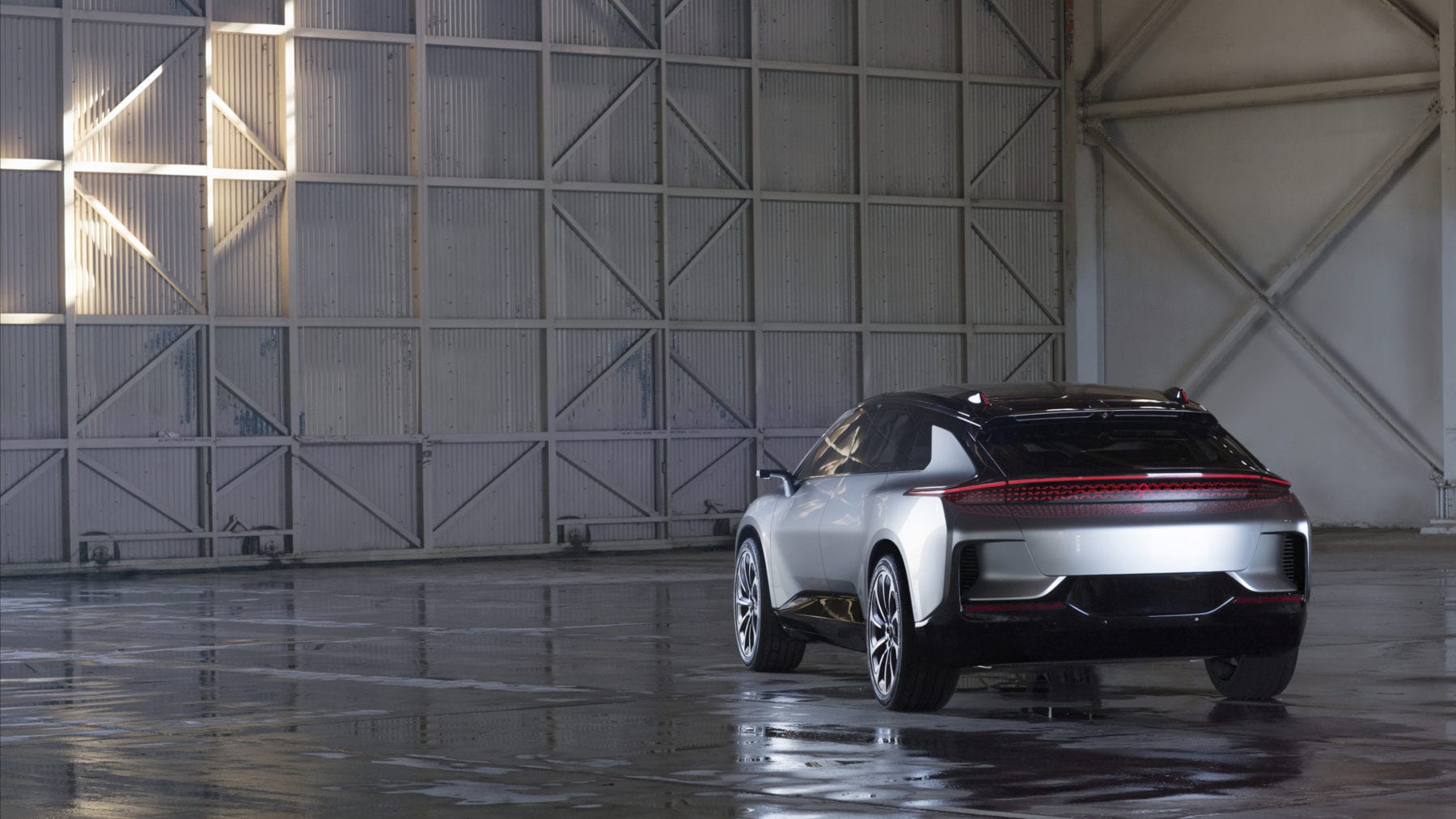 More bad news from Faraday? More bad news from Faraday. According to the Verge, the company has furloghed at least 250 more employees as it struggles to stay afloat and pay anyone. As of now, Faraday is operating with less than half of the 1000 employees it had just two months ago. A few days ago, Faraday Future released a statement on their twitter about their financial woes.
Update from Faraday Future on current business operations. pic.twitter.com/1psfWiFS0c

— Faraday Future (@FaradayFuture) December 4, 2018
The main takeaways are that: (1) Faraday is still blaming Evergrande for not paying them as the cause of this whole mess, (2) filing the new emergency relief application on the main arbitral tribunal soon, and (3) they are hoping to get their finances resolved in 2-3 months. Now the question becomes, will they survive the next 2-3 months?
Read More via The Verge
---
Watch the Polestar 1 Go Around a Wet Track for a Bit
The Polestar 1, along with the recently unveiled Audi e-tron GT, are some of my favorite looking electric cars thus shown. The debut plug-in hybrid from recently independent company, Polestar, will have 600 hp, a 93 mile all-electric range (NEDC), and reported to cost around $150,000. When production of the Polestar 1 commences in 2019, only 500 of them will be made each year. So these videos might be your only look at one.
---
In Case You Missed It: