Welcome to another edition of our weekly round-up, where we recount the EV news that we didn't cover at length. Along with the EV news that we did not cover, we have a recap of all the news that we did cover in length at the bottom as well, in case you missed it.
Volvo Is Introducing the Fully Electric XC40 Next Month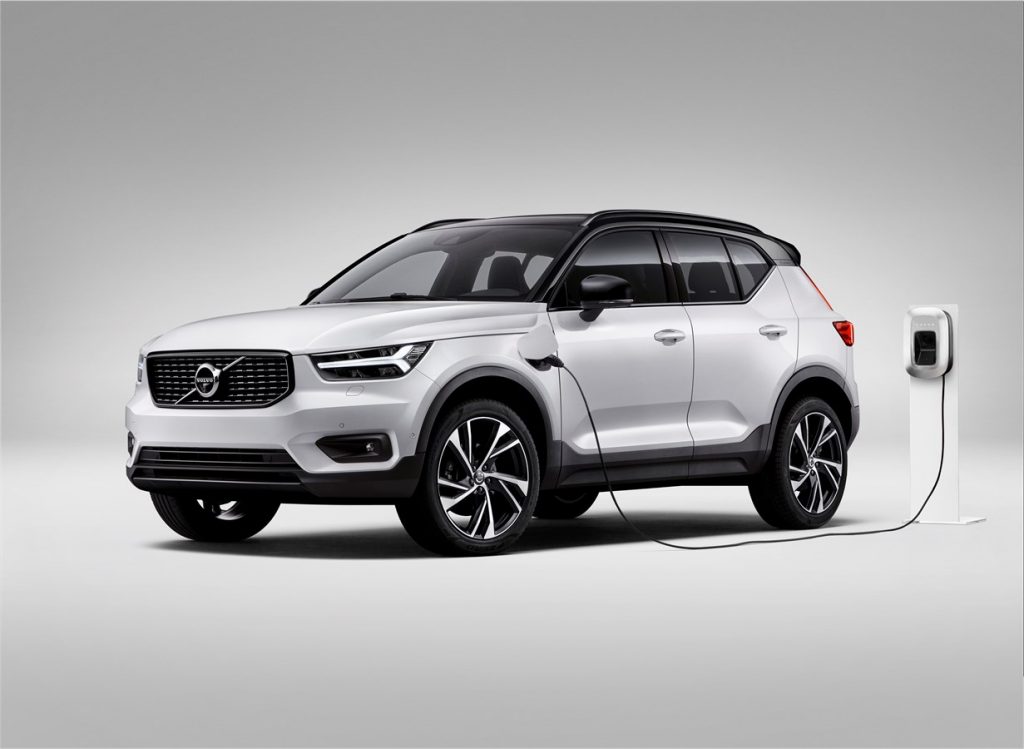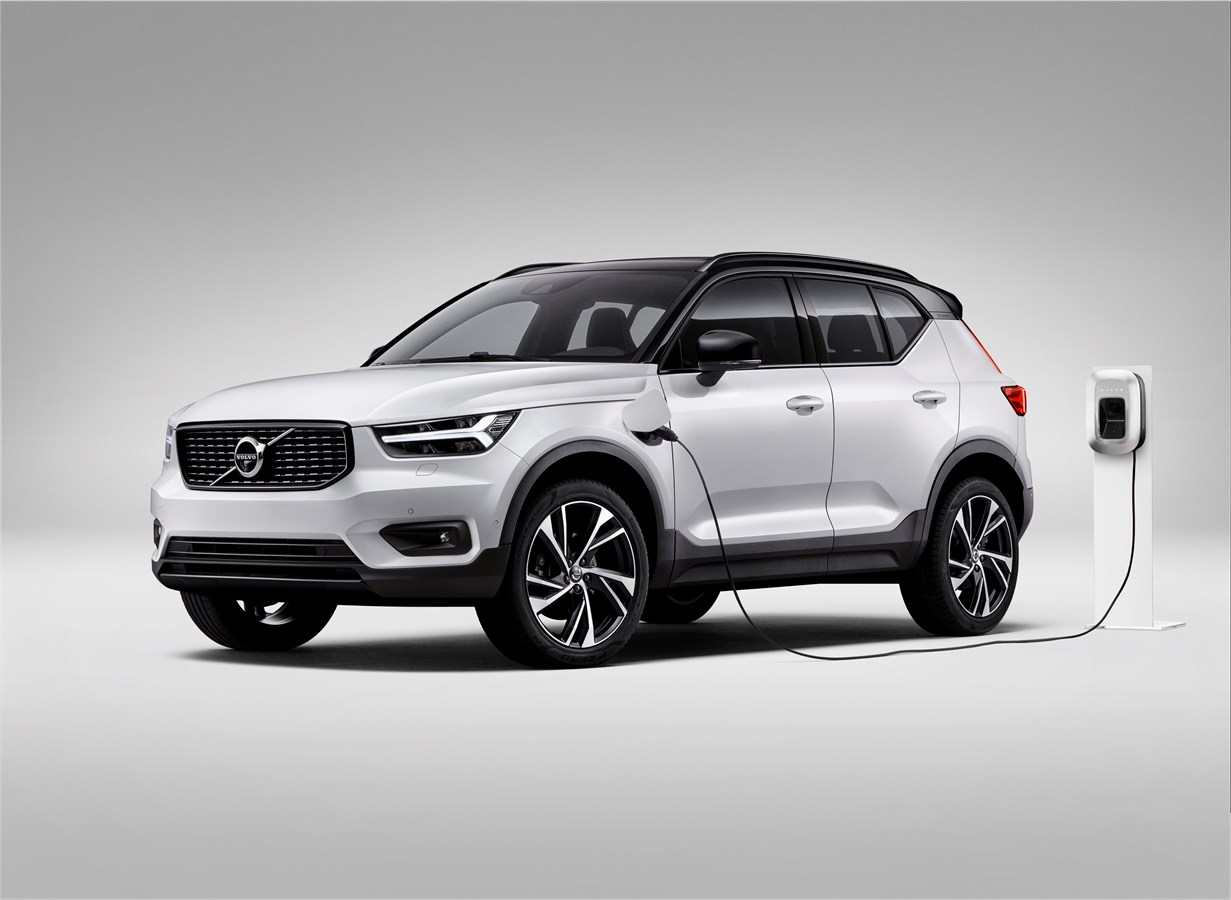 Volvo has been making major strides in providing some sort of electrification for their entire lineup. Last year, Volvo teased that it's second-best-selling model, the XC40 small SUV would have a fully electric version offered (there is already a plug-in version, pictured above). Well, now Volvo says that they will be unveiling the electric SUV on October 16th with more information being revealed as the weeks leading up to the reveal. In typical Volvo fashion, the efforts in regards to safety were highlighted rather than the fact that the XC40 is fully electric (although it might be due to them not wanting to reveal anything too early).
With the introduction of the forthcoming fully electric Volvo XC40 SUV next month, Volvo Cars is not just launching its first fully electric car – in true Volvo tradition, it is also introducing one of the safest cars on the road, despite a fresh set of challenges presented by the absence of an internal combustion engine.
The traditional techniques Volvo has to use to make their gasoline-powered cars safe had to be changed to account for the fact that there would not be an engine in the front. Additionally, Volvo took the task of protecting the battery itself very seriously as they have engineered a crumple zone around the entire battery as well to keep it safe in the event of an accident. The electric XC40 will also be the first Volvo to come equipped with the Advanced Driver Assistance Systems (ADAS) sensor platform, which Volvo describes as:
The new ADAS platform is a modern, scalable active safety system that consists of an array of radars, cameras and ultrasonic sensors. Because of its scalable nature it can easily be developed further and lays the foundation for the future introduction of autonomous drive technology.
As we said before, the full unveil will not happen until the 16th of October, but hopefully, some numbers regarding the battery and range will be thrown our way in the weeks leading up.
Read More Via Volvo
---
Jaguar SVR Is a Question of 'When, Not If'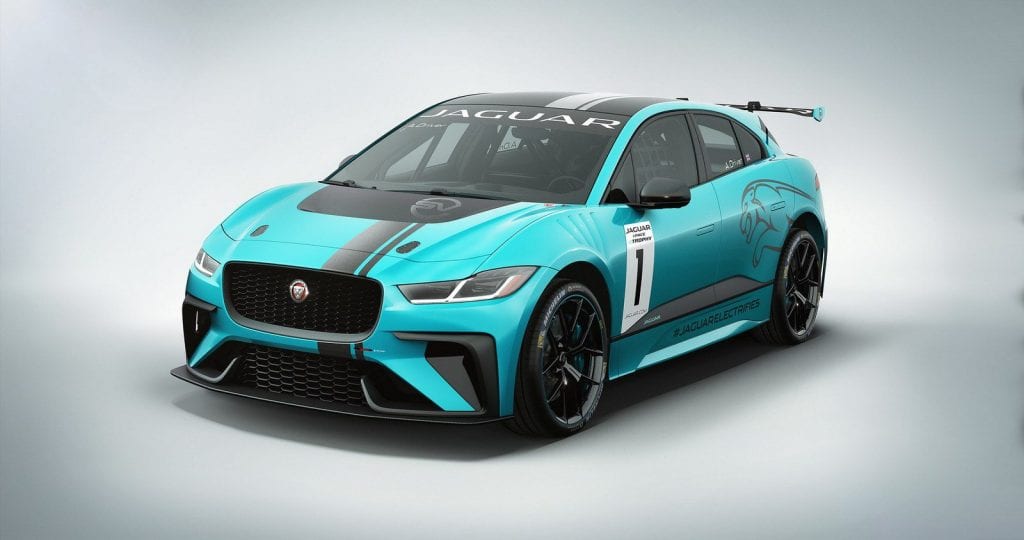 Jaguar's SVO (Special Vehicle Operations) division is akin to Audi's RS-division, Mercedes' AMG-division, and BMW's M-division. They take the existing cars that the parent companies make and then try to tune them up to their limits. One of SVO's current projects is developing and building the I-Pace eTrophy cars which are used to support Formula E electric races. SVO boss Michael van der Sande sat down with Autocar and stated that the team will be able to leverage lessons learned from the eTrophy car to produce an I-Pace SVR as soon as a green light is given. Even though most of the changes made to the eTrophy version are limited to the body, as the race version makes the same power as the consumer I-Pace, Sande stated that they learned a lot in regards to battery development from the eTrophy.
"But the battery's duty cycle is very different in racing. We've already learned plenty about battery management, heat management and software development that could be useful for road cars. When the call comes, we'll be ready."
We would like to imagine that when the time comes for the I-Pace SVR, the SVO team will work on upping the total output of the electric SUV. With the possibility of increased power, aerodynamics, and weight reduction, the future I-Pace SVR could become one of the fastest production electric cars and go head to head with the performance versions of Tesla's models. While this is all predicated on Jaguar giving SVO the green light, we will hope to keep our fingers crossed for this car to become a reality.
Read More Via Autocar
---
BMW i5 and iX3 Rumored to Be Greenlit
BMW has so many rumored electric cars coming that it's starting to be hard to keep track of everything. BMW has been notably less vocal about their transition to electric cars compared to their German counterparts in Mercedes and Volkswagen. However with all these rumored models being reported every month, perhaps BMW just wants to do everything in secret, or maybe people are just desperate for BMW to start making electric cars other than the i3, who knows. This time around we have a report from Handelsblatt who state that BMW has greenlit the development of an i5 and iX1. There is no timetable on release but considered that BMW wants to have 12 electric models by 2023, we assume that they will be out before 2023. With the addition of these two electric models, BMW seems to have covered most of their bases in regards to size. If you are keeping score, BMW currently has the i3 and MINI SE, they have officially announced the i4, iNext, and iX3. Lastly, we have rumors for 3 additional MINI models all of which are electric, an i7, i5, and iX3. The only major model that seems to not have an electric counterpart (rumored or officially announced) is the X5. Once again as always, take these rumors with a grain of salt, but given BMW's decision to make an iX3, it wouldn't be farfetched to assume that there will be more electric counterparts of existing models coming out in the next few years.
Read More Via Handelsblatt
---
Watch Rimac Perform Crash Tests on Their C_Two Electric Hypercar
Rimac's upcoming electric hypercar promises to be fast, really really fast. As such, you want its safety rating to match its bonkers performance specifications. Rimac has released a short video chronicling a part of the journey when it comes to crash testing. As you can guess, virtual simulations are a big part of endeavor as Rimac can't exactly afford to make a large amount of its $1+ million C_Two's. Nonetheless, governments will not allow virtual test results to be enough, so physical crash tests still have to be done. The secondary goal of these physicals crash tests is to better correlate the virtual crash tests to their real-world results, making the simulations even more accurate as time goes on. As the initial warning states, it is not for the faint of heart if you don't like to watch expensive cars get thrashed around.
---
EV News You Missed:
NIO has been hemoraghing money over the past four years.
Hennessey has chosed the Porsche Taycan as its first electric vehicle tuning platform.
Bollinger show off their B1 and B2 prototypes, but have yet to reveal anything regarding price.
Elon Musk sent out an email describing the possibility that the company might actually deliver 100,000 cars this quarter