What has been touted as 'China's Tesla' is looking to be in dire straits NIO is anticipated to announce another quarter filled with loses.
According to a report from Bloomberg, they are anticipating the Chinese automaker to announce another 2.6 billion yuan ($369 million) lose on Tuesday for their second quarter. This would put their total loses at about $5.7 billion since William Li founded the company in 2014.
And while we criticize how much money Tesla manages to lose every quarter, it took them about 15 years to lose $5 billion, it has taken NIO has done it in four. Unfortunately, that seems to be the only area in which NIO has managed to beat Tesla.
While NIO does make some compelling electric SUVs in the ES8 and ES6, sales have been slumping. One big reason has been the Chinese government's cutback of EV incentives.  With such generous incentives, it is easy for companies to become completely reliant on them and form a bubble that makes the industry look more successful than it actually is. In order to stop this, the government cut down on them to make sure that automakers were actually able to function without generous government subsidies.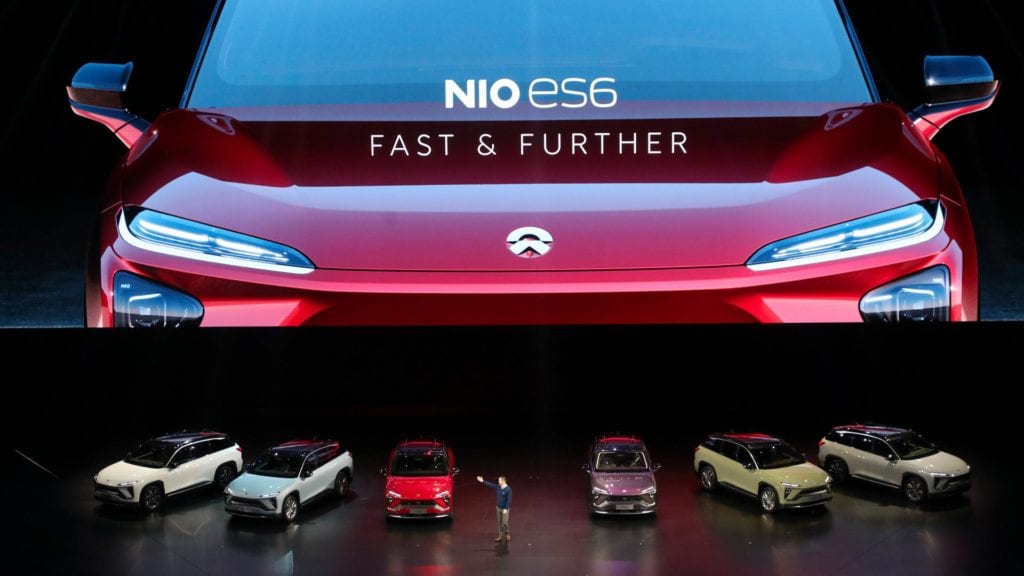 This was coupled with an overall slump in auto sales within the Chinese market, reporting a decrease in sales in 14 of the past 15 months. Even a well-established automaker like BYD had announced that there should be an expectation of earnings to fall after the subsidies started to decrease.
All of this is to say that, even if NIO does make great cars, the environment it is currently in is not great for selling a premium electric car. NIO over the past year had scrapped its plans for a manufacturing plant, had to recall over 20% of its vehicles over possible fires, and is looking to reduce its workforce by 14%.
Overall, the company has plunged 74% since its market value hit a high of $11.9 billion a year ago. Money is tight and NIO is looking to receive additional funding to help stay afloat.
With Tesla finishing up its Gigafactory 3 down the street which will allow them to price their cars cheaper, its not looking too great for NIO.
NIO CEO, William Li, however, remains optimistic that his company will be able to turn a profit, so we'll just have to wait and see where the company goes from here.
What do you guys think? Let us know down in the comments below.
Source: Bloomberg