Bollinger, who is making a name itself by going against the tide of elegant designs in favor of a more rugged look, has finally showed off their hand-built B1 electric SUV and B2 electric pickup prototypes.
With the reveal of their most up to date designs, Bollinger has continued to stay steadfast in regards to the rugged look. The design continues to evoke thoughts off previous Jeeps and Land Rover Defender. Of course, the Bollinger looks to be able to back up its rugged look with an EV that can handle rugged terrain.
With the reveal of these prototypes, we see that the spartan design is not limited to just the exterior. Take one look inside and you'll be convinced that you just sat in a World Wat II-era Willie's Jeep. You have a three-spoke steering wheel (no airbag for maximum ruggedness), couple gauges, and some buttons, that's it. If you are really about this rugged lifestyle, Bollinger is making sure that you are actually committing to it. This being just a prototype its possible that the interior might be spruced up a bit, but I wouldn't hold your breath.
One very interesting feature that can only really be done in an EV is their patented pass-through system which opens up a hole through the entire length of the car for whatever absurdly long item you happen to be transporting.
In case you need a refresher on the specs:
Dual Motor, 1 Front and Rear
614 Horsepower
668 ft-lb Torque
4.5 Second 0-60 MPH
100 MPH Top Speed
2 Speed, Hi/Lo Range Gearbox
120 kWh Battery Pack
200 Mile EPA Range (est)
Level 1 and 2 Charging: J1772 Port (110v & 220v)
Level 3 Charging: CCS Port (DC Fast)
5201 LB. Payload Capacity (5,001 LB. on the B2)
7500 LB Towing Capacity
15" Ground Clearance
10" Wheel Travel
(10" to 20" Variable Ground Clearance)
The B1 electric SUV and B2 electric pickup share the same platform and powertrain so obviously, a lot of the specifications will be the same. The big sore spot, of course, is having a 120 kWh battery and only expecting 200 miles of range. No doubt this is in part due to the extremely un-aerodynamic design, 10,000 lb. gross weight, and setting the motors to be able to tow large amounts of weight. As such, you won't be able to test out that 15″ ground clearance for too long before having to come back to civilization to recharge.
We were hoping to be able to get some specifics regarding pricing, but Bollinger was tight-lipped and stated that more information would be shared in the coming months.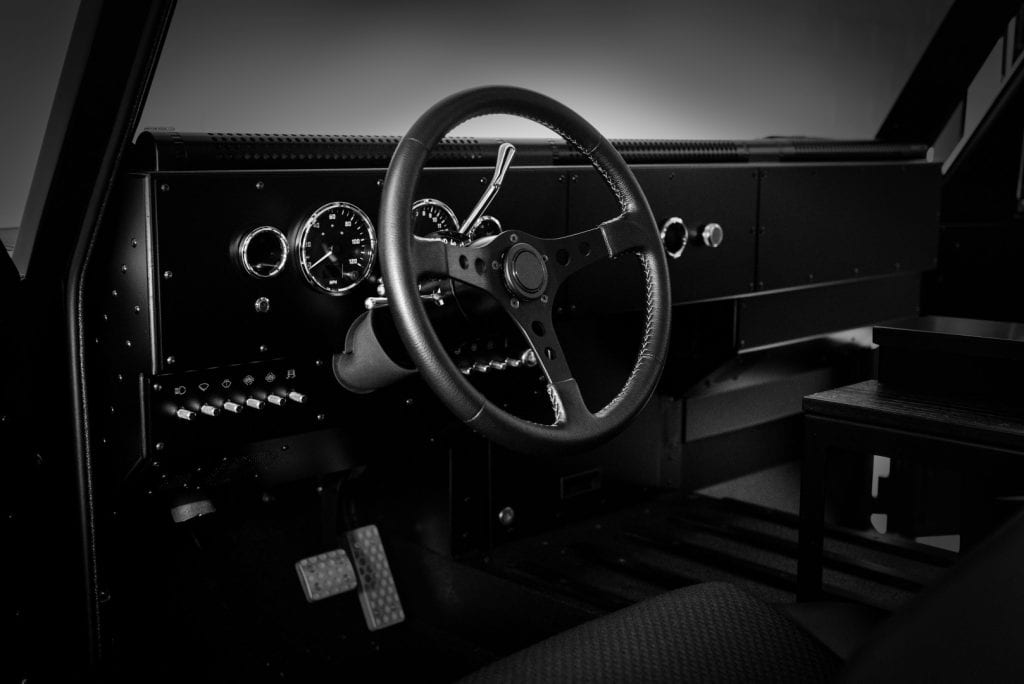 What do you guys think of the Bollinger B1 electric SUV and B2 electric pickup? What do you think the prices will end up being? Let us know down in the comments below.