Following in the footsteps of its older sibling, the upcoming Q4 e-tron will have a slightly sleeker Q4 Sportback e-tron variant released alongside it.
Just like the e-tron and e-tron Sportback, the Q4 e-tron and Q4 Sportback e-tron are basically identical on the technical level. The only differences come from the different design elements, such as the Sportback's sloped roofline.
The Q4 Sportback e-tron has a length of 4.60 meters (15.1 ft) and a height of 1.60 m (5.2 ft), making it only 1 cm (0.4 inches) flatter and longer. It retains the same width of 1.90 m (6.2 ft) and a wheelbase of 2.77 meters (9.1 ft) that the regular Q4 e-tron has.
Additionally, it will have the same dual motor setup with an output of 250 kW that will give a 0-62 mph time of 6.3 seconds and a top speed of 111 mph. The same 82 kWh battery will make its way into the undercarriage and give a WLTP rated range of 279 miles with the single motor option having a range of over 310 miles.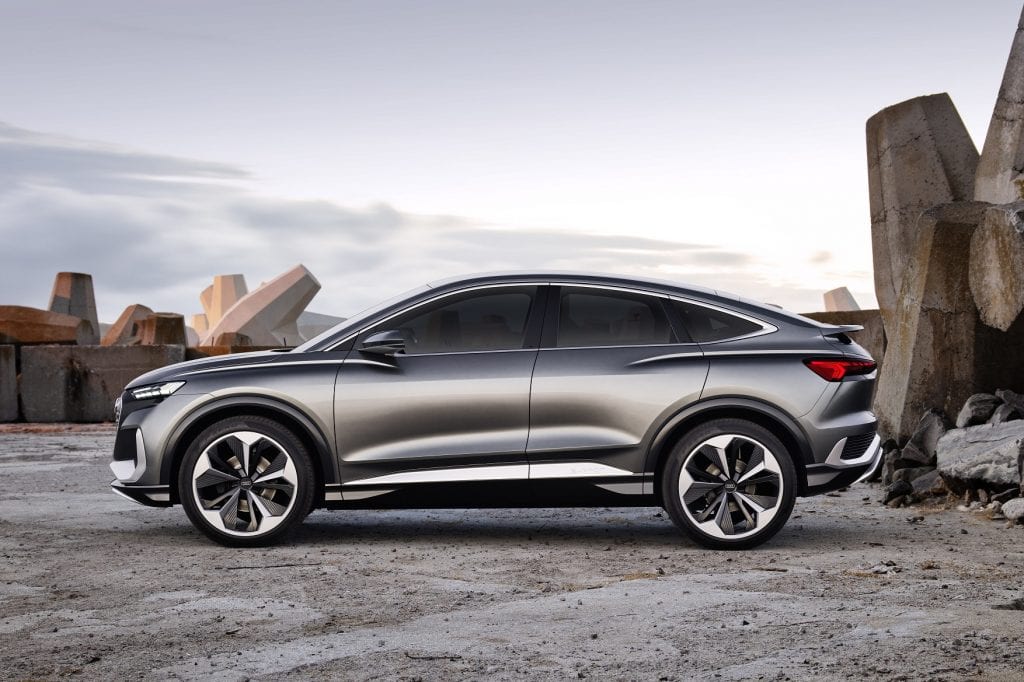 The sloped roofline lends itself well to giving a more sporty look, especially when coupled with the rather aggressive rear diffuser. You of course do sacrifice some utility when you chose an SUV with a sloped roofline as you will lose out on some verticle trunk space, but how many people actually fill their SUVs to capacity anyways, especially small SUVs.
The Q4 Sportback e-tron might be crucial edging people who car about sporty appearances towards Audi's electric cars in the rather competitive electric smaller SUV/crossover market which is currently occupied by the Hyundai Kona Electric, Tesla Model Y, and upcoming Ford Mustang Mach E.
The price is expected to be around the same price as the regular Q4 e-tron which is supposed to be in the neighborhood of $45,000 and still qualifies for the full $7,500 EV tax credit.
Audi, just like Volkswagen, is busy hard at work trying to spread as wide of an electric net as possible, as the Q4 e-tron Sportback will be the brand's seventh production electric car as they try to reach 20 models by 2025. The Q4 e-tron Sportback will make its debut alongside the regular Q4 e-tron in 2021.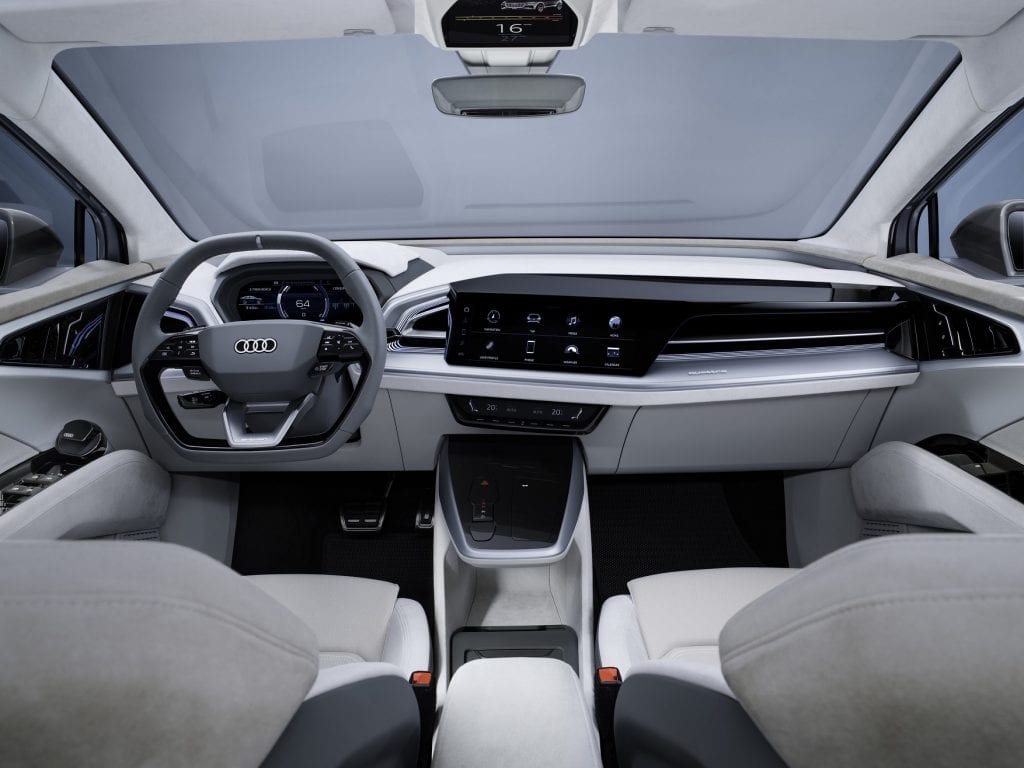 How do you guys feel about the design? Is it significantly different enough that someone who doesn't like the regular Q4 e-tron would gravitate towards the Sportback version? Let us know down in the comments below.