The Rivian R1T and R1S turned a lot of heads during the most recent Los Angeles Auto Show. The company looks to really make a big mark in the truck world, and it seems like it is gaining quite the passionate fanbase.
Just for some background, less than a month ago a patent was published from Rivian. Within it was an interesting feature that might make its way onto the Rivian R1T electric truck. It seems that Rivian is interested in having its electric trucks have swappable rear components for different uses. Within the document, the modules are described as:
…different removable structural modules include: a removable recreation module; a removable delivery module; a removable open box utility module; a removable flat bed support module; and a removable side rail module.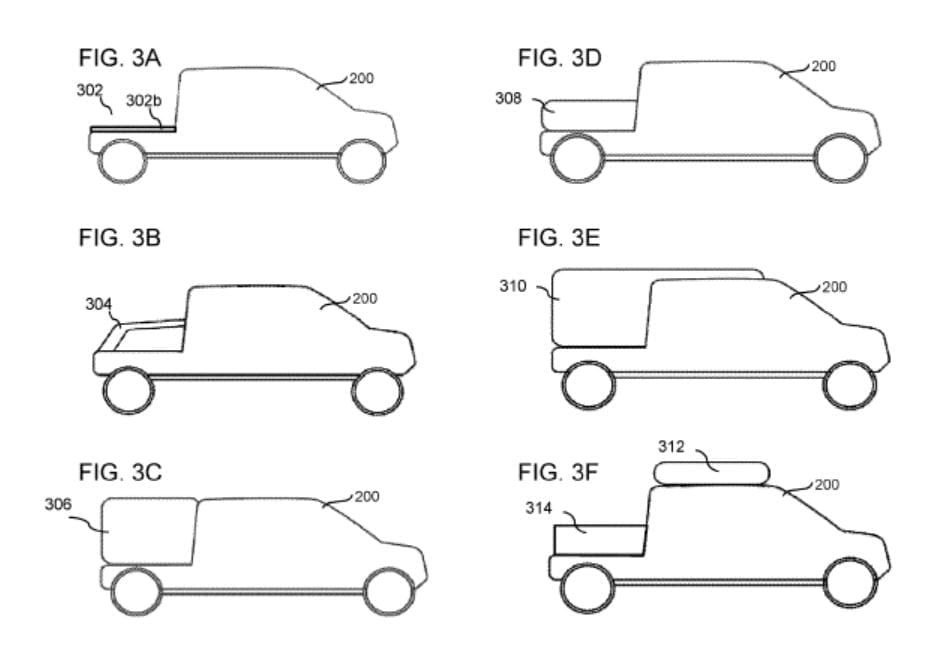 Interestingly enough, it is not just a simple swap of parts. According to the patent, the internal computer will see what module is installed and then make the necessary changes to the ride, braking, steering, etc.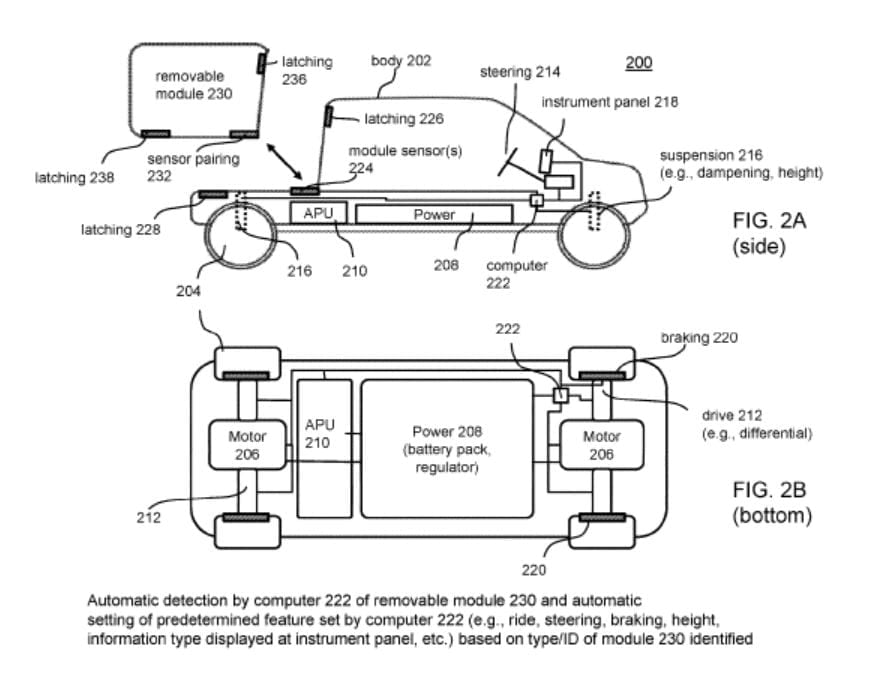 Rivian describes:
Electric vehicles, including hybrid vehicles, are of great interest for transportation applications and can provide benefits of low or zero emissions, quiet operation, and reduced dependence upon fossil fuels. The present inventor has observed, however, that conventional electric vehicles have relatively low rates of utilization and are structurally and technologically limited in their applicability to different types of uses.
Certainly the utility of truck should be the most important decision factor for those that will actually put it to use. Hopefully the increased utility found in this feature (if it makes it into production) will help sway some truck buyer who are not yet convinced on electric trucks.
Anyways, the news from the patent had Rivian's newfound and growing fan-base in excitement. In there excitement, the folks over at RivianForums have produced some renders about what the modules might look like. Honestly, I would not blame you thought they were official images.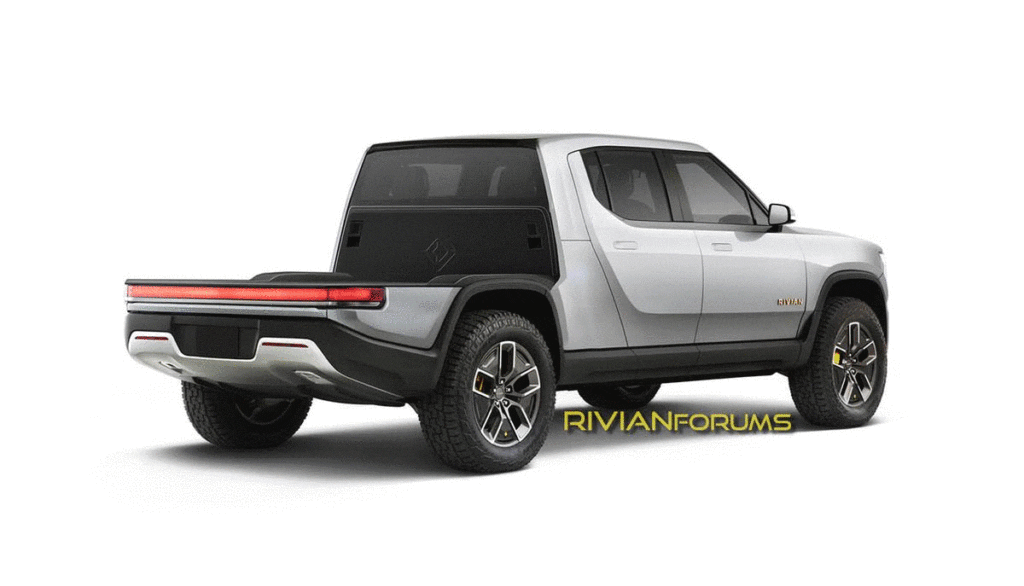 The Rivian R1T surely is building a lot of hype, and it already has a growing number of fans.
While truck bed accessories are already, especially for those canopy ones. This is the first application of it that I know of where the computer will make adjustments to the driving dynamics depending on the module. That in itself sounds like a neat feature. But, this could end up being one of those ideas that look good on paper, and stay on it. Rivian has not made any comments regarding the details within the patent.
This feature might be too late for the Rivian R1T, but it may find it's way on some future electric truck.
What do you guys think of the patent and renders? Let us know down in the comments below.
Source: RivianForums