The Nissan LEAF is turning 10 years old in Europe this year and to celebrate the occasion, the Japanese automaker is releasing a special version of the EV called the LEAF10, with some styling inspiration from their upcoming Nissan Ariya electric crossover.
The Nissan LEAF has been a real OG in this generation of electric cars, releasing prior to the Model S, BMW i3, and right alongside the Chevy Volt, cars that we consider the first wave of modern electric cars. Since then Nissan has sold over 500,000 Nissan LEAFs which has provided a relatively affordable option for people wanting an electric car and still is one of the cheapest EVs that you can buy brand new.
To commemorate its decade in this world, Nissan is releasing a LEAF10 special edition of the car. This version doesn't have anything different in terms of powertrain, but looks to be fully loaded with options and will have a few design choices taken from the Ariya that will be exclusive to this version. Nissan writes:
With a nod to Nissan's Japanese DNA and to the design nuances of Ariya, Nissan's first all-electric coupé crossover which embodies the future of the brand; LEAF has been embellished with a striking and intricate Kumiko pattern that adorns the wing mirrors, roofline and boot lid. The patterning perfectly complements the all-new sleek name badge, which sits proudly on its C-pillar.
Additionally, you will be able to choose between standard Pearl Black Metallic or a brand new two-tone Ceramic Grey and Peral Black finish. It will also come with 17-inch alloy wheels standard.
Aside from the design embellishments, this is the same Nissan LEAF that we have grown accustomed to over the years. Some of the tech features that Nissan highlighted include their ProPILOT ADAS system, Intelligent Blind Spot Intervention (IBSI), and wi-fi hotspot enough for seven devices.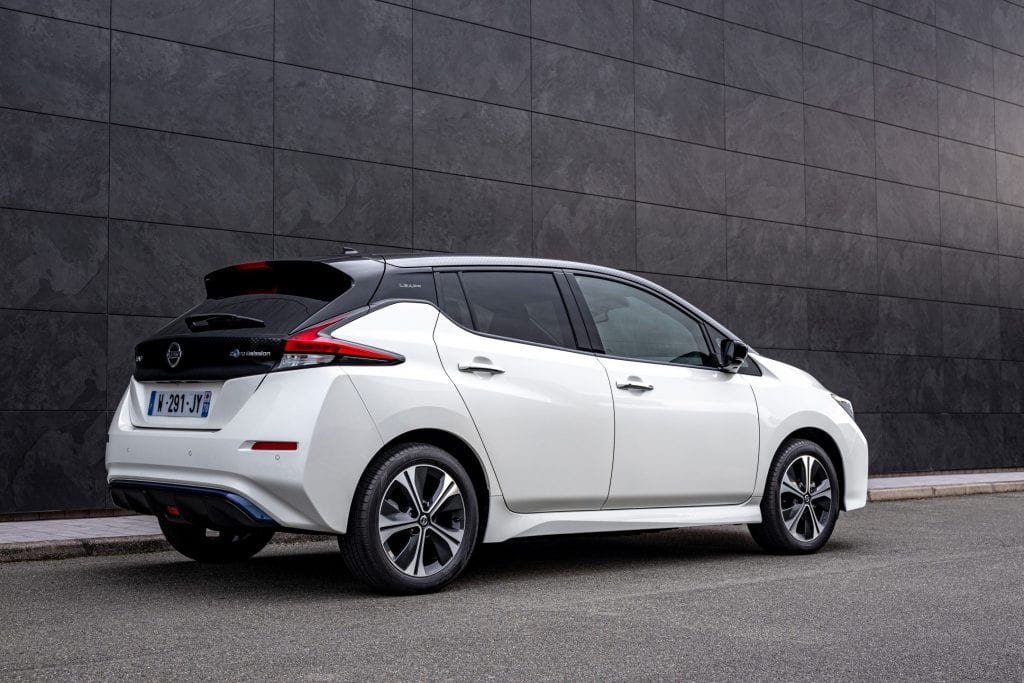 Helen Perry, Chief Marketing Manager of Electric Passenger Cars & Infrastructure at Nissan Europe, remarked:
"Since LEAF launched in 2010, Nissan has continued to evolve its EV technology, connected services and design to ensure it delivers on the demands and lifestyles of owners. Our iconic model has attracted over 180,000 motorists across Europe. We hope that with its enhanced styling features and latest technologies such as In-Car Wi-Fi and its remote functions including lock and unlock capabilities to receive packages; LEAF can continue to excite those who are just starting their EV journey. "
The Nissan LEAF10 is available this month in European countries (sorry US) and starts at £28,820 (€32,600 / $39,387) OTR (including the Plug-in Car Grant) in the UK.
What do you guys think of the Nissan LEAF10 special edition? Let us know down in the comments below.
Source: Nissan