Welcome to our weekly Tesla news recap where we discuss and share the latest Tesla news. If you don't have the time to constantly monitor Tesla and their ever-changing company and products, this is for you. This week we saw price changes all around, a new Tesla anti-theft product, a Teslaquila roadblock, new Tesla video games, the deadline to order a new Tesla and secure the full $7,500 rebate was extended, and more.
---
Full $7,500 Tax Credit Deadline Extended
Earlier this year, Tesla set a deadline to order a new Tesla and guarantee yourself delivery before this years end. Tesla has hit their maximum tax credit quota, being the first automaker to trigger the phase out period. The full $7,500 credit is only applicable to cars delivered on or before December 31st. So Tesla set a simple deadline to ensure you'd receive the full credit. October 15th. That day came and went but soon after the new $45,000 mid-range model (now $46,000) was release and rumors quickly spread that delivery would start within the year still taking advantage of the full $7,500 credit. Here we are a full month later and Elon is saying that the deadline has now been pushed to November 30th. So if you want the full $7,500 credit, order soon. If you still need to hold off, don't worry the phase-out will continue into next year. The credit will lower to $3,750 from January 1 to June 30, 2019 and then to $1,875 from July 1 to December 31, 2019 before finally going to $0. Unless this bill to keep the tax credit active until 2022 passes.
Tesla just acquired trucking capacity to ensure Model 3 can be delivered in US by Dec 31 if ordered by Nov 30 https://t.co/npmPuSXNWC

— Elon Musk (@elonmusk) November 15, 2018
---
Transportation Secured
Will also be using dedicated roll-on, roll-off fast ships for transporting cars to Europe & Asia in Q1. Major focus on minimizing time from factory to new owner. Did not fully appreciate the working capital impact until recently.

— Elon Musk (@elonmusk) November 15, 2018
Current delivery times are ~ 4 weeks for West Coast, ~ 6 weeks Central, ~ 8 weeks for the East Coast. The gap in delivery time has to do with transportation. We obviously know Tesla is based out of California, the west coast, so the further east, the longer the transportation duration. Transporting a car from hauler to train to hauler to home is not the same as a 2 day Amazon prime delivery. There is definite reason for these extended delivery times but Tesla thinks they can cut them in half. By skipping rails, Elon claims they can cut a full month on East Coast deliveries. Straight from truck to your home. If it's that simple, why haven't they tried this before? Well earlier this year, Elon mentioned an "extreme shortage" of car haulers. This time around Tesla has purchased a few trucking companies and secured contracts with major haulers. No word on whether or not Tesla ever built or are going to use their own car carriers for delivery.
Apologies, we're upgrading our logistics system, but running into an extreme shortage of car carrier trailers. Started building our own car carriers this weekend to alleviate load.

— Elon Musk (@elonmusk) September 24, 2018
---
Teslaquila Road Block
We will fight Big Tequila!

— Elon Musk (@elonmusk) November 14, 2018
Back in April, the idea of Teslaquila, a Tesla branded alcoholic beverage, was born. We recently covered Tesla's trademark request for the Teslaquila name. While some jumped with joy, the CRT wasn't happy. The CRT, Mexico's Tequila Regulatory Council, is opposed to the trademark request as it evokes the word Tequila, a protected word. In a statement to Reuters, the CRT said "If it wants to make Teslaquila viable as a tequila it would have to associate itself with an authorized tequila producer, comply with certain standards and request authorization from Mexico's Industrial Property Institute." Which is fair. I don't think anyone thought Teslaquila was supposed to be anything other than Tequila. Instead of just complying, Tesla seems to once again want ride this gray line on word usage.
---
Tesla Helps with California Wildfires
Tesla typically sends all cars temporary free Supercharging and increased ranges during emergency situations. During most hurricanes, evacuation situations, and now wildfires. They've even sent Powerwalls to Puerto Rico after a hurricane left the island without power. In an email acquired by Electrek sent to Tesla employees, Musk says "If there's any way for Tesla to be helpful, please provide assistance and don't worry about payment."
If Tesla can help people in California wildfire, please let us know. Model S & X have hospital grade HEPA filters. Maybe helpful for transporting people.

— Elon Musk (@elonmusk) November 10, 2018
The Model S/X are now equipped with Bioweapon Defense Mode (the Model 3 does not have it, although its filter is apparently also pretty good), a feature many saw as a gimmick. But in reality, the HEPA filter is about 10 times larger than a normal car filter. Tesla also claims it is "100 times more effective than premium automotive filters" and removes "at least 99.97% of fine particulate matter and gaseous pollutants, as well as bacteria, viruses, pollen and mold spores."
Tesla owners are finally getting a chance to put this filter to use. One look through both twitter and reddit will reveal many images and thank yous towards the feature.
Horrible Bay Area air quality due to Paradise, CA fire… Check out this laser particle counter "Window Up / Window Down" test using the Model X Bio-Defense filter. Thank you Tesla! pic.twitter.com/iefEtRStqy

— Andrei B (@AndreiBulu) November 9, 2018
---
Tesla's New Anti-Theft Device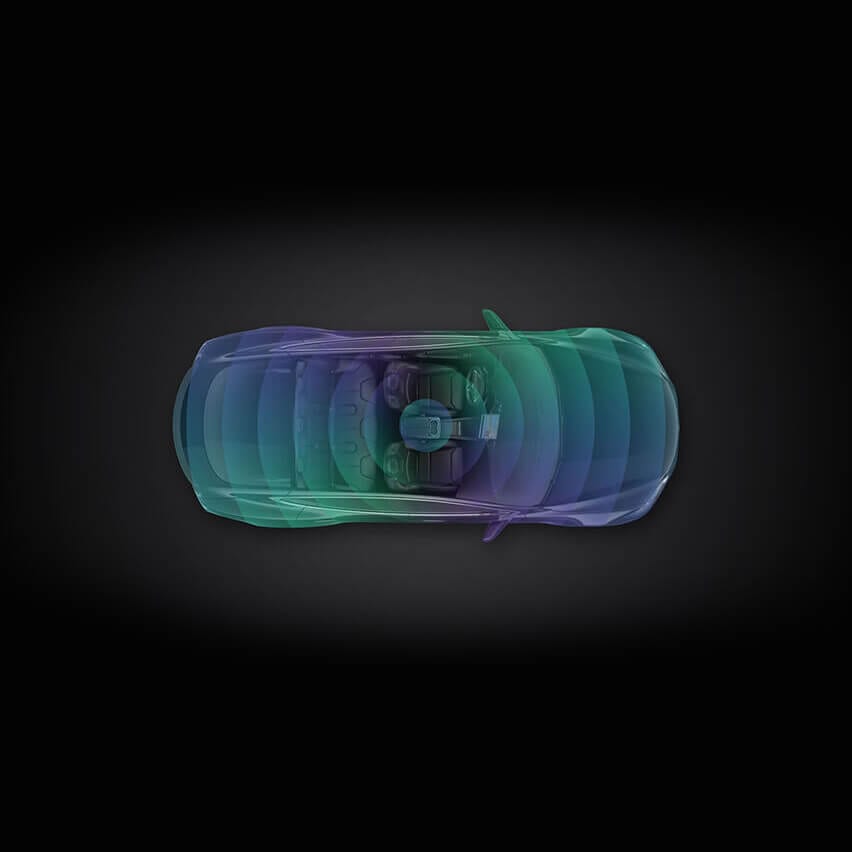 Car theft is nothing new. But stealing an electric car is a bit different than a traditional ICE as you can't simply hotwire it. Thefts are mostly done through relay attacks, phone thefts, key thefts, or even hacking. All of those methods are currently blocked by Tesla's latest Pin to Drive security feature which was added for free through an over the air software update to all Teslas. You could even disable passive entry or store your key fob in a signal blocking pouch to secure your car further. But there's still one way thieves can get away with your car. Good old fashioned tow trucks. Well Tesla has a counter to that as well. For just $350 (including installation) they're now selling an anti-theft sensor. It will sound an alarm when the car is moved or tilted. It will also sound if it senses movement from within the car. So your belongings are now safer as well. What are they calling this new anti-theft system? You guessed it. Enhanced Anti-Theft. Creative, I know. It will be interesting to see if Tesla will make this a stock feature on all cars.
---
More Tesla Video Games to Come
What are some of the most fun games we could have on a Tesla? Classic Atari is just the start.

— Elon Musk (@elonmusk) October 15, 2018
With the latest V9 software update, we got Teslatari. An Atari arcade filled with games you can play on your Tecla's display. This was added for free through an over the air update, as usual. Now, Tesla is looking to expand on that arcade by adding more games to the Tesla experience. What's interesting is that Blazing Chrome, the game Elon refers to in the tweet below, is based on an AI apocalypse. Now we just sit and wait while our main man Elon trials games like wedding cake. Could we possibly see Tesla exclusives in the future? Fortnite when?
Would be fun to add to Tesla

— Elon Musk (@elonmusk) November 14, 2018
That would be awesome

— Elon Musk (@elonmusk) November 14, 2018
---
Tesla All Around Price Changes and Options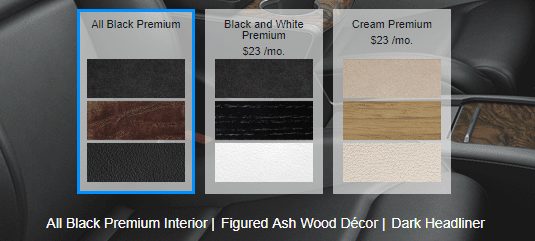 A few weeks ago Elon mentioned that the S & X would see a decrease in custom interior options to simplify production. We now know exactly what he meant. The S & X went from 6 interior options to 3. Only 2 options on the P100D. The Black Premium Interior is now standard so no more cloth. If you still prefer cloth (WHO?), it can still be ordered off the menu as well as all other removed options. Rear facing seats, 21" Arachnids, Sunroof, and a few others fall into this "removed but still available on our secret menu" category. The entirety of the lineup and option pricing has been changed. To read more and see the new pricing, click here.
---
Free Supercharging Gone
For what feels like the 100th time, Supercharging is no longer free. Kinda. All new Teslas came with 400 kWh of free charging. Typically good for about 1,000 miles. Well now Tesla's Supercharging support page states that that is only applicable to cars delivered before November 2nd.
"Please note that certain Model S and X, sold before November 2, 2018 receive 400 kWh (~1,000 miles) of Supercharger credits annually. For usage above the complimentary credits provided, a small fee applies."
So if you order a new Tesla today, you'll be paying for Supercharging right out the gate. Unless you use a referral code. If you use a referral code you still receive 6 months of free Supercharging. (Insert referral code here)
---
Model 3 Cold Weather Troubles
As winter approaches we will finally get to see some Model 3s hit the snow. But with these recent cold fronts, some owners are already seeing a few issues. Primarily with the door handles being frozen shut, basically locking you out of your car. You You Xue claims these issues are nothing new. If you don't remember You You, he is the one that led the Model 3 Road trip. One of the very first privately owned Model 3's and possibly the very first one to step foot in Europe all the way back in April. The road trip began in the U.S. last winter so You You has had some Model 3 winter experience to back his claims. No word on whether or not Tesla will treat these issues with a voluntary recall or maybe even a software update of some sorts. I can only imagine these issues will grow as it gets colder outside. Some of Tesla's largest markets have pretty harsh winters so they might want to find a solution before hitting the European market. I just have one question. Did no one winter test this car? You can read more about it here.
Card