It's been a big week for Tesla news. Record breaking numbers, changes in Autopilot pricing, Tesla Tequila, NHTSA, and Tesla just outsold Mercedes in the US. Maybe you haven't heard, maybe you missed last week, but we are now compiling all the latest Tesla news into a weekly update. Well, the smaller Tesla news.
---
Teslaquila Coming Soon
Another joke turned product situation. We first heard about Teslaquila on April Fools day courtesy of Elon Musks Twitter. Shortly after, Elon shared an image of an actual Teslaquila bottle on Instagram. As any Tesla product does, this caused a stir. Elon has made it clear that Tesla is aiming to merchandise. With flamethrowers, surfboards, and tequila, they're taking an untraditional route and I love it. The latest Tesla news is that they have officially trademarked the name "Teslaquila" so expect bottles to be available soon.

Visual approximation pic.twitter.com/sMn3Pv476Y

— Elon Musk (@elonmusk) October 12, 2018
---
Autopilot Price Increased
Not necessarily increased. More like returned to its original price. In case you missed it, post-delivery Enhanced Autopilot price was decreased to $5,500 right after Tesla introduced a free 2 week Autopilot trial last month. We knew the change in price was temporary and it actually went a bit longer than originally expected. Everything is now right in the Tesla world as it returned to the original $6,000 price post-delivery. Pre-delivery pricing has had no changes and remains at $5,000. If you missed it, try to keep up with the latest Tesla news for a shot at another future discount.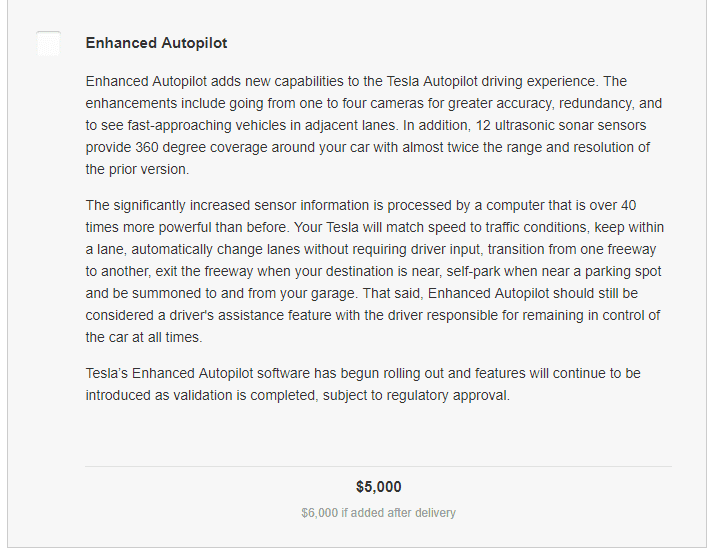 ---
Tesla Sets Tax Credit Deadline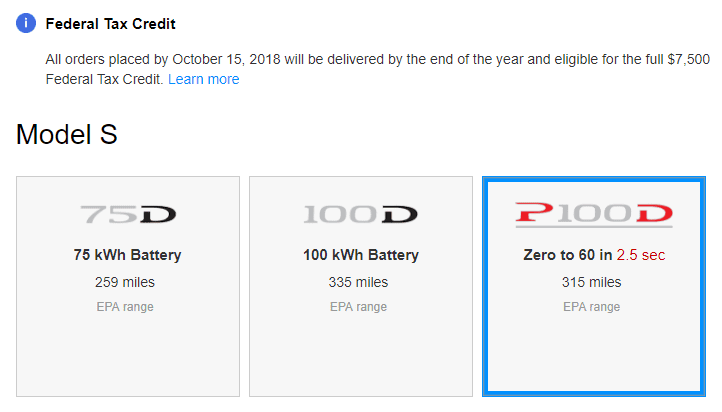 Tesla hit 200,000 cars sold in the US a couple months ago so the full $7,500 federal tax credit is finally being phased out. They have officially set a deadline to ensure you receive the full $7,500 credit. You have until October 15th to guarantee the full amount. Guarantee for lack of better words. With Tesla, you never know. Let's hope they can keep that promise. As soon as the year ends, the tax credit will be rolled down to $3,750 for 2 quarters then $1,875 for 2 more quarters. So if that rebate is the make or break of your situation, you have to act quick! (insert referral link here).
---
Tesla Outsells Mercedes
The latest Tesla news is that for the first time in the U.S, Tesla has outsold Mercedes. With just 3 cars in their lineup, it took Tesla just a few years to achieve something that has taken others decades. Atherton Research estimates that Tesla sold 69,925 compared with Mercedes 66,542 passenger vehicles. The Model 3 is still not available in Europe so we will have to wait to find out if it can achieve the same success on Mercedes home field. This week the Model 3 also became the bestselling American made car in America. It's going to be interesting to see if Model 3 sales will continue to ramp up, come to a stall, or come crashing down when reservations are caught up. The numbers can't move up forever.
---
The NHTSA recently tested the Model 3 and gave it a 5-Star safety rating. But that wasn't enough for Tesla. They released out a statement claiming that the Model 3 achieved the lowest probability of injury of any vehicle ever tested by NHTSA. The Model S at #2 and Model X at #3. This seemed to upset the NHTSA and they had to release a statement of their own stating that the NHTSA doesn't go further than giving a safety rating thus there is no "safest car". I have to agree with the majority here and say that the system is outdated if we can't use the data to improve and excel in safety measures. It's weird that the NHTSA does keep this data, but does not share it easily with the public.
Exactly. A Tesla is objectively much safer in a crash than all other cars, according to NHTSA's *own* calculations. This is just physics!

— Elon Musk (@elonmusk) October 11, 2018
---
NHTSA Crash Videos
One benefit of the NHTSA testing is these pretty cool crash videos showing the Tesla Model 3 compared with a Lexus ES 350 and an Audi A4.
Model 3 has the lowest intrusion from side pole impact of any vehicle tested by @NHTSAgov https://t.co/RJEn0LlVNi pic.twitter.com/ZvGCC82rEX

— Tesla (@Tesla) October 8, 2018