While most new electric cars are underplayed due to their low range and high prices, the new Ford Mustang Mach E is a bit different. As an electric crossover, it compares nicely to the current segment leader, the Tesla Model Y. In fact, the Mustang Mach-E vs Tesla Model Y argument is one we've been hearing more and more as the vehicle nears fruition. With both vehicles having their own set of pros, the decision between the two is just about evenly split. Unlike others entering the space, Ford is offering an abundance of Mustang Mach E trim levels.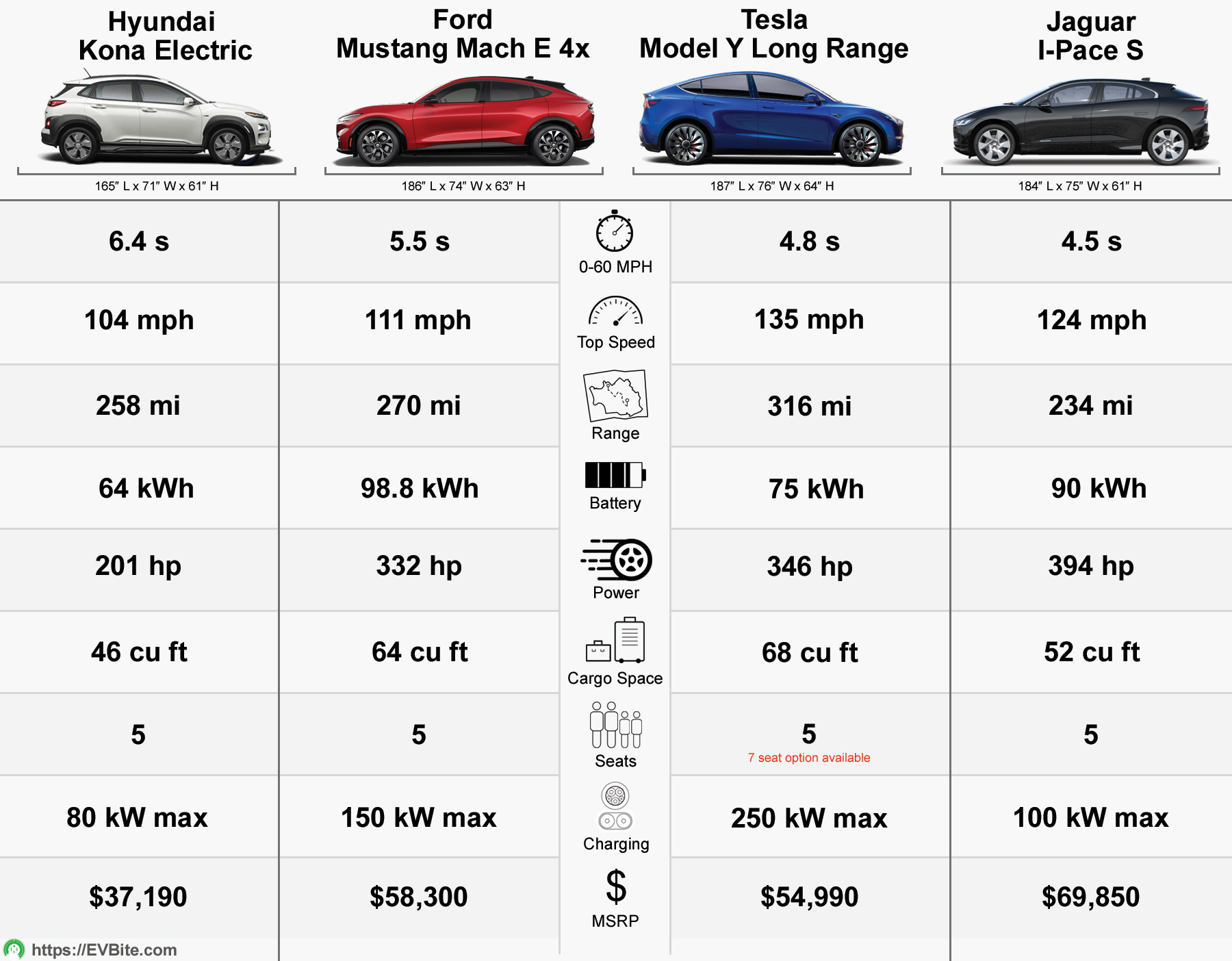 Ford's first flagship electric vehicle is on the horizon and ready to make an impression. Assuming no delays, we should see the Mustang Mach E hit the dealer network in the next few months. If you haven't ordered one already, act quick. Ford's first year of production has already been sold out.
The Mustang Mach E trim levels stay within the general Mustang theme. The company offers the standard Select, Premium, and even GT trim levels. They also have a special California RT.1 edition focused on bringing you the most range possible out of their largest 98.8 kWh battery. Efficiency isn't the best as the Tesla Model Y receives slightly more range on just a 74 kWh battery. But the fact that Ford is able to offer the Mach E with a battery that large and a price this low is impressive in itself. Both the California RT.1 edition and GT trim are only available with the AWD extended range battery.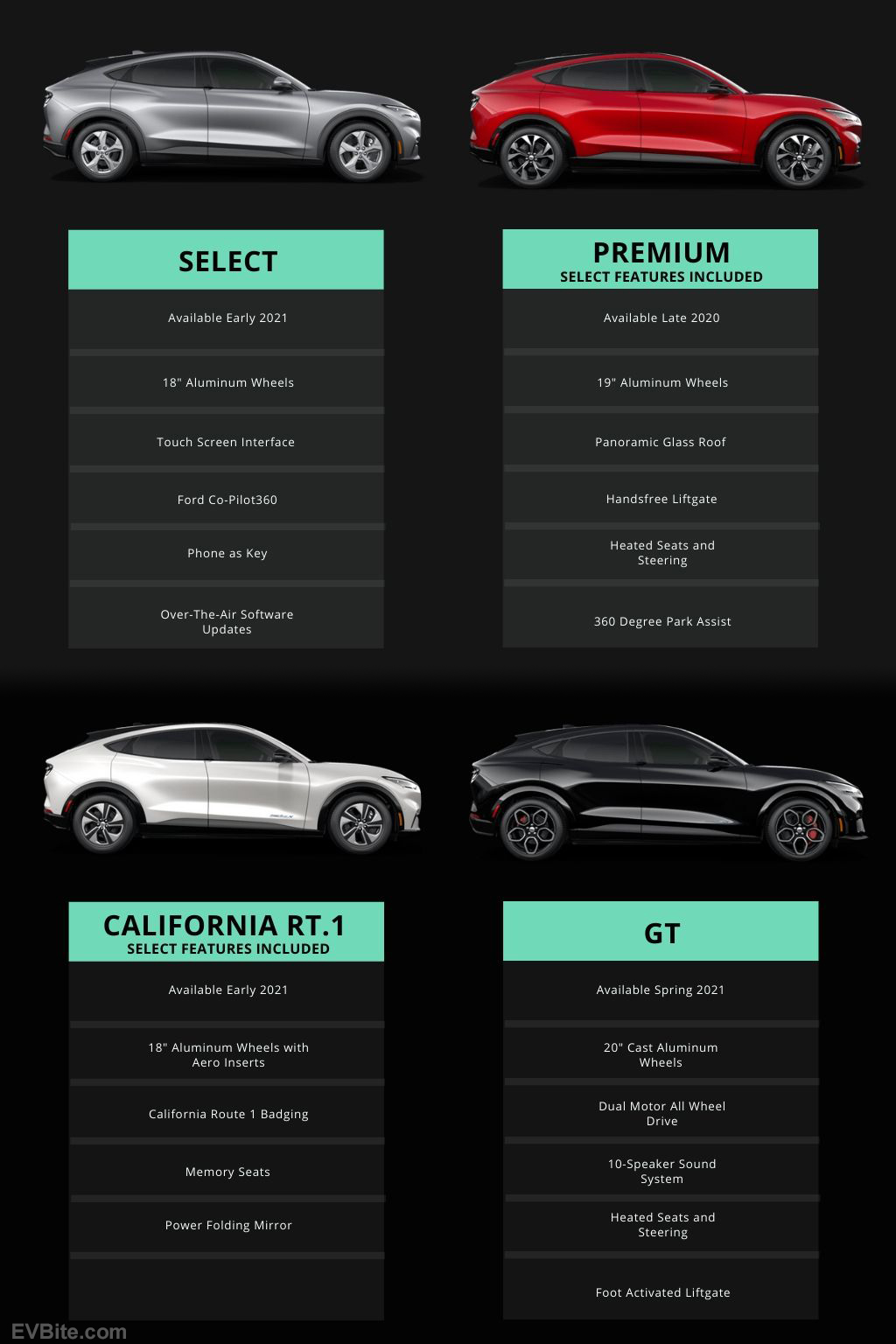 In the mid range, the Premium trim has heaps of options. You can choose to go the more affordable route with a 75.7 kWh standard range battery or also opt for the Extended Range battery offered on the higher trims. Both options allow for either RWD or AWD.
Below are the Ford Mustang Mach E battery and powertrain options:
| | Standard Range Battery – RWD | Standard Range Battery – AWD | Extended Range Battery – RWD | Extended Range Battery – AWD |
| --- | --- | --- | --- | --- |
| Range | 230 mi | 210 mi | 300 mi | 270 mi |
| Battery | 75.7 kWh | 75.7 kWh | 98.8 kWh | 98.8 kWh |
| 0-60 | "low six seconds" | "mid five seconds" | "mid six seconds" | "mid five seconds" |
| Power | 255 hp | 255 hp | 282 hp | 382 hp |
The only acceptation above would be the Mach E GT trim which offers just 250 miles on the AWD Extended Range battery. That car will have a 0-60 of "under 4 seconds" with no stated horsepower just yet.
Ford Mustang Mach E Badge
Emblems and badging is important when discussing the heritage behind a legacy automaker. Ford had to change things up a bit this time around to account for electrification. The Ford Mustang Mach E badge is simple and self explanatory. The "4" stands for AWD with the "X" for the Extended Range battery option.