During their EV Day, General Motors unleashed a barrage of new electric cars. From showcasing their future electrification plans to their battery technology, it was made clear that GM want's a spot at the table. While we already knew of a flagship electric SUV coming from Cadillac (which later was revealed as the Lyriq), unexpected news of an electric luxury sedan dubbed the Cadillac Celestiq caught our eye, and it's not cheap.
Shortly after its announcement, Wall Street Journal reporter Mike Colias took to twitter to share another tidbit of information he learned about the upcoming Cadillac Celestiq. It will be hand-built, made in very low volumes, and demand a six-figure price tag. Cadillac President Steve Carlisle told him "…and it won't have a 1 in front of it." From that statement, we can expect the Cadillac Celestiq to cost at least $200,000.
Leftover scraps from Cadillac flagship 'Celestiq' news: It'll be hand-built in the hundreds per year, Caddy chief Steve Carlisle said. Price? Six figures … "and it won't have a 1 in front of it." Due mid-2022.

— Mike Colias (@MikeColias) March 5, 2020
A car being offered at nearing the quarter million dollar mark will be a big jump for the American automaker. Currently, the most expensive car offered by Cadillac is the CT6-V, which starts at about $94,000. In recent memory, the most expensive Cadillac I can remember is the XLR-V which was still only about a $110,000 starting price. Whichever way you look at it, it is a big jump for Cadillac.
Cadillac has always been viewed as the most luxurious American option throughout history, so if there was ever an American brand to ask the big bucks it would be Cadillac. However, with this new price point, it will no longer be pitted against the lowly S-Class Mercedes and 7 Series BMWs. It will face up against Maybach's, Bentley's, and if they really decide to go for it, Rolls-Royce territory.
Information about the ultra-luxury electric car is scarce at the moment, but this is what we know so far.
Exterior
Unfortunately, there were no photos allowed to be taken when GM was discussing the EV, so the Cadillac Celestiq exterior is unknown to us, even in concept form. As such, we can only rely on what show attendees reported. The broadest description is that is shares a lot of similarities with the Cadillac Escala Concept that was shown back in 2016. While that concept was shown with a V8 engine, that will obviously not be the case for the Celestiq.
The Cadillac Escala is personally a very attractive-looking concept form Cadillac and looks to be a good base for becoming Cadillac's most expensive car. The concept features a sloping roofline similar to something like an Audi A7. Attendees also reported that the car would be fairly long. Given the target price point, we expect back seat comfort and legroom to be a top priority for the electric car. Hopefully, something in line with what Lucid Motors intended on bringing to the table with their Lucid Air. Along with that we have also seen people report that the front end is similar to what we have seen on the Lyriq.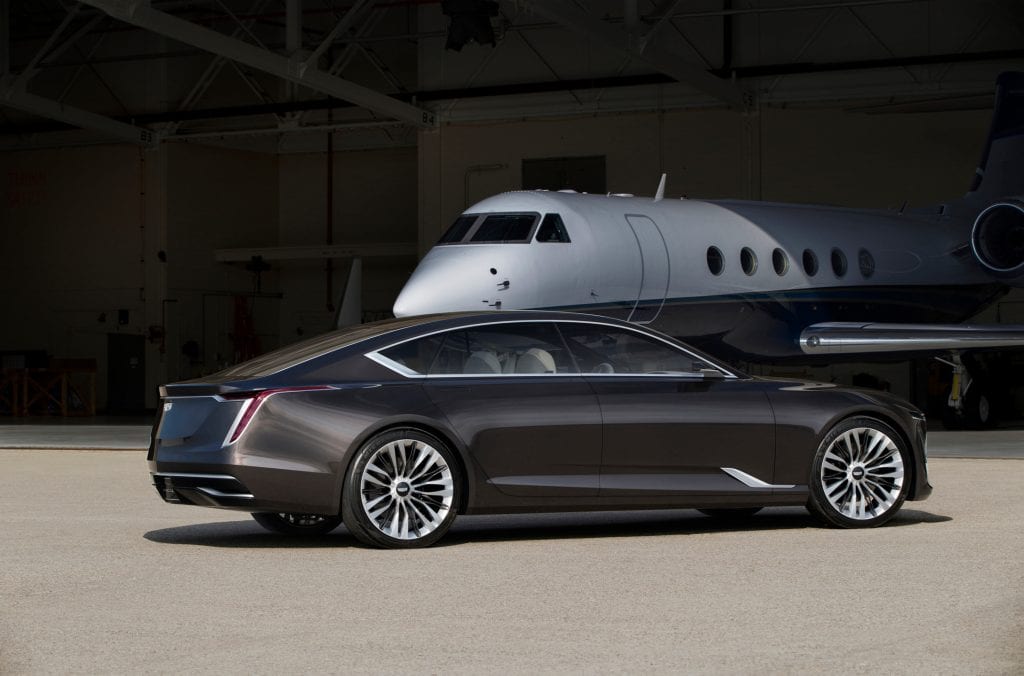 Apart from that, we have no idea what the Cadillac Celestiq exterior will look like.
Interior
Like the exterior information, the Cadillac Celestiq interior information is lacking. Once again, we will have to base our assumptions on what we saw in the Escala concept. The interior of the Escala, once again, looks to serve as a good foundation for a nice interior.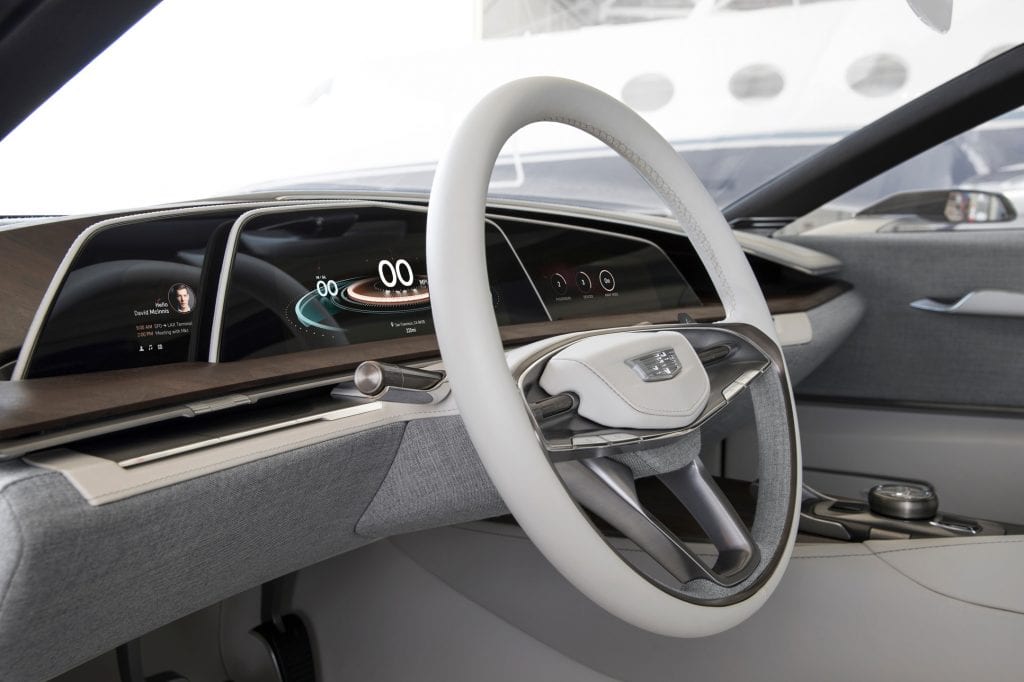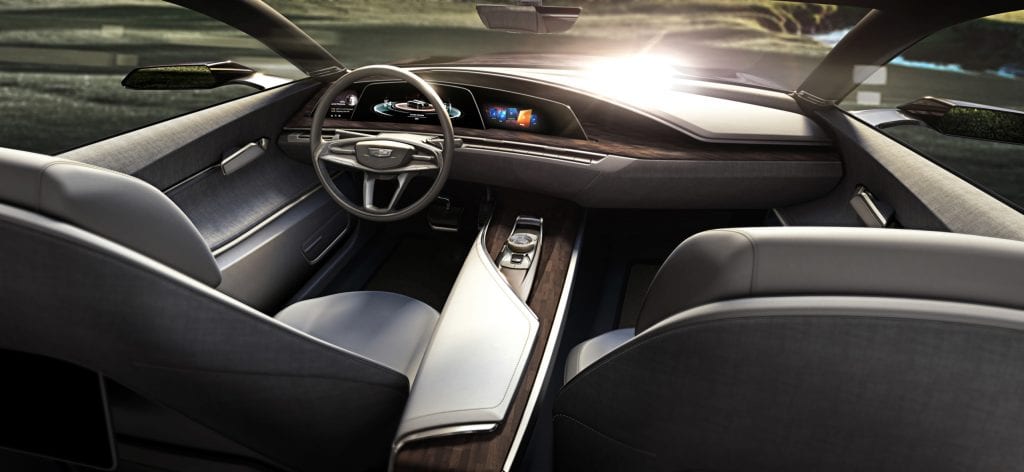 The seating arrangement is a 2+2 with a thick center console separating the two rear passengers who each have a screen sitting on the back of the front seats. The interior trim is a walnut which gives a classy look without making the interior look dated. Coming out of the wooden dashboard trim is, you guessed it, a multitude of screens to serve as the infotainment and gauge cluster for the Escala. What future EV concept is complete without a gratuitous amount of screens starting back at the driver. For the price, the Cadillac Celestiq interior is sure to stun the crowd.
Specifications
The Cadillac Celestiq's specs are really anyone's guess at this point. We imagine that at the extremely high price point that GM will throw the very best that they can muster once production starts.
The luxury electric car will ride on GM's newest BEV3 platform and will presumably use their Ultima batteries. At the present moment, GM says the batteries can go up to 400 miles of range. We would expect to see the maximum number of motors possible be squeezed into the car, whether that will be a dual-, tri-, or quad-motor set up is left to be seen.
While 400 miles of range is a very good milestone in of itself, it starts to look less attractive when the car costs more than $200,000. With Tesla currently having over 400 miles already on the Model S, and the Lucid Air promising 500+ miles of range at far below $200,000, it will be interesting to see if the Celestiq can push the boundaries of what the Ultima batteries can do. Of course, most luxury car buyers are probably not too concerned with efficiency, so reaching 400 miles will be more than enough as long as the car isn't slow as a brick and exudes luxury. In retrospect, no one really compares the size of gas tanks and efficiency in todays gasoline driven luxury vehicles.
Price and Production
As we've stated multiple times now, the Cadillac Celestiq price will be at least $200,000. The electric vehicle will be a first of its kind, hand-built in small quantities for the ultra-luxury market. The hand-built nature of the electric car will hopefully open up the car to some nice personalization options so that each owner can really make the car theirs.
As far as when production will start, we are expecting the Cadillac Celestiq to be out by 2025 at the latest, but it could be sooner. We don't think that it will be out any earlier than 2023 given that GM will probably prioritize more mass-market cars before something like the Celestiq can have its time.