Earlier this week, Volkswagen surprised many electric vehicle enthusiasts with the reveal of a brand new electric dune buggy concept currently under development.
According to the German automaker, the new retro-futuristic electric dune buggy will be based on the vehicles that were created in the 1960s in California, specifically the 1964 Beetle-based Meyers Manx. As such, the electric dune buggy will feature large off-road tires and will have no fixed roof or conventional doors similar to its retro counterpart.
While this will be Volkswagen's first attempt at an electric buggy, it will not be the automaker's first shot at producing recreational vehicles at all. Globally, Volkswagen has built well over 250,000 individual recreational vehicles as one-offs or at low volumes throughout the 1980s, highlighting a long and adventurous history for the automaker.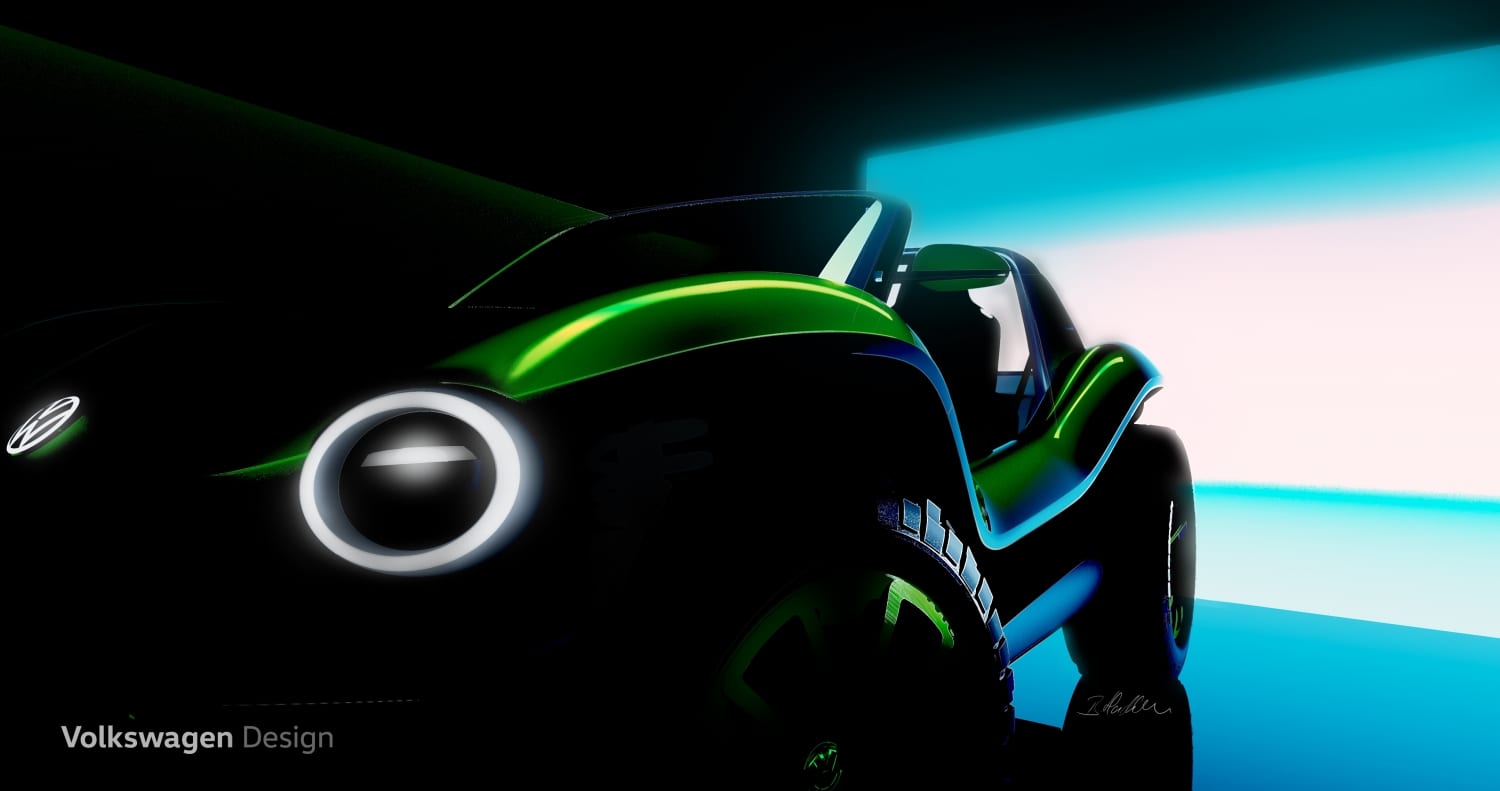 Klaus Bischoff, Head Designer at Volkswagen, commented on the recent announcement, stating:
"A buggy is more than a car. It is vibrancy and energy on four wheels. These attributes are embodied by the new e-buggy, which demonstrates how a modern, non-retro interpretation of a classic can look and, more than anything else, the emotional bond that electric mobility can create."
As is the case with all of Volkswagen's upcoming ID series vehicles, the electric dune buggy will be utilizing the automaker's new Modularer Elektrobaukasten (MEB) platform, showing that "this fully electric platform can be used for more than just large-scale series production models." According to Volkswagen, production of the electric dune buggy will also help "facilitate the development of low-volume niche series" as well.
At the moment, there is no word on whether or not the electric buggy will see a series production, though Volkswagen hasn't completely ruled out the possibility. Volkswagen intends to showcase the electric buggy for the first time at the 89th International Geneva Motor Show in March, so it is likely more information regarding the vehicle will be released around the same time.
Source: Volkswagen