Fresh off teasing their next electric car to be revealed in Los Angeles this November, Volkswagen has released a few more pictures of the upcoming EV and given it a name – ID. SPACE VIZZION.
If the name might sound familiar to you it is because the Volkswagen already has an ID. VIZZION, a concept of what an electric sedan would look like in 2030. As the name implies, the ID. SPACE VIZZION is the ID. VIZZION, but with more space. As such the SPACE VIZZION takes on a station wagon body style to achieve the need for more space.
Another big change is that this electric wagon is not some sort of vision of what an electric car will look 10 years down the line as it actually is designed with a steering wheel, unlike the ID. VIZZION which did not even have a steering wheel because VW believes there will be full autonomy by then.
With the start of the production of the ID.3 electric hatchback, VW's goal of full electrification has begun. However, we in North America will not be able to see an ID series car until either the production version of the ID. CROZZ or ID. BUZZ make their way here as the ID.3 is localized within Europe for the time being.
Thankfully Volkswagen states that the ID. SPACE VIZZION will come in "different versions for North America, Europe and China" by late 2021.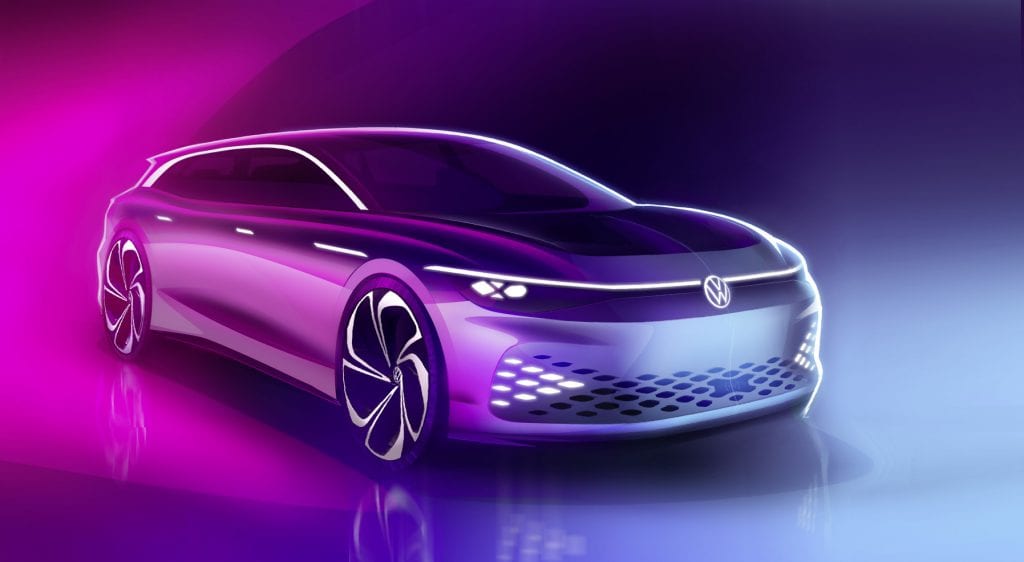 Volkswagen describes its electric wagon as:
The ID. SPACE VIZZION is a wagon of tomorrow that combines the aerodynamic characteristics of a Gran Turismo with the spaciousness of an SUV. Stylistically, the ID. SPACE VIZZION follows the design DNA of the ID. family, yet has a completely independent and progressive character.
The ID series intends to have an electric car for every body segment (i.e. hatchback, small crossover, larger SUV). With the ID. SPACE VIZZION, Volkswagen now has an electric car for the station wagon segment (which I do not believe even has any other car in it).
In terms of range, all Volkswagen wrote was it "has a range of up to 590 kilometers (WLTP) or 300 miles (EPA)".  We would bet that just like the ID.3, the ID. SPACE VIZZION will have multiple variants with different battery packs as well.
The concept will be seen in the flesh on November 19th at the LA Auto Show, so watch out for that if you are looking out for more info.
What do you guys think of the electric wagon? Let us know down in the comments below.
Source: Volkswagen