Cyber is in, folks. The Tesla Cybertruck unveil was a bit controversial at start. Some loved the idea of a cyberpunkesk future while others thought the truck looked like a literal dumpster. As time passed by, the design seems to have grown on more and more people. Last we heard, the Tesla Cybertruck had nearly half a million preorders.
Since the wait to grab one of these is still years long, people have grown impatient. Making a homemade Cybertruck is this years hottest internet trend, and I love it. The trend has expanded out to other vehicles with some calling to cyber all the cars.
Popular YouTuber Casey Neistat took the trend head on but with an added twist. Using a SUPER73 electric bike he and SUPER73 created a shell to make it resemble a Tesla Cybertruck. The Cyberbike is a first of its kind and continues to show Tesla's massive influence on our world.
The Cyberbike features a bed just long enough to hold a 6-pack. It doesn't drive well due to a massive design flaw on Tesla's end. As it turns out, the Cybertruck didn't intend on having handlebars come out of its windows. Rather than using the space-grade stainless steal exoskeleton in the original, Casey and the team opted for aluminum. Both the headlights and brake lights work as intended, poorly. It can't charge at a Tesla Supercharger for obvious reasons, but it is indeed electric.
The actual bike beneath the shell is the upcoming SUPER73-RX, a street legal electric bicycle. With its 960 watt-hour battery this bike can go for approximately 40 miles with a 20 mph top speed. There's no word on how the added weight of the Cyberbike shell affects these specs.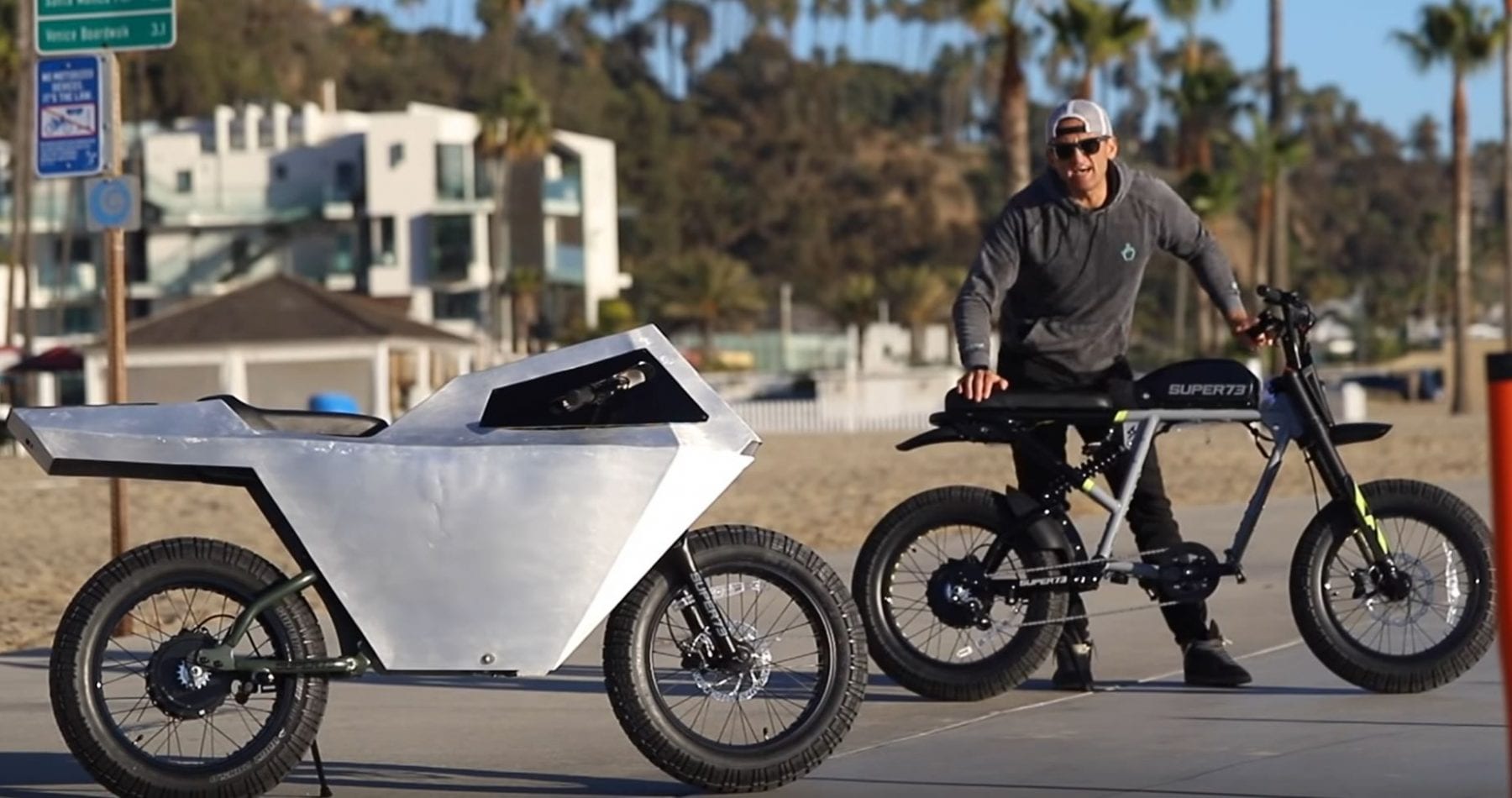 It should probably be noted that SUPER73 has no intention on releasing this design for their electric bikes. However, the original is available for preorder and will begin delivery this spring, a full year ahead of Tesla's truck.