Just a friendly reminder that the full $7,500 tax credit will only be available to Teslas ordered before November 30th. The tax credit extends throughout the rest of this year but Tesla is only guaranteeing that cars ordered before the end of this month will be delivered in time to take advantage of the full credit. This deadline extends through all models and trims.
If you miss out on the full credit, you'll still have the opportunity to take advantage of smaller credits next year. The phase out period will begin Jan 1st 2019.
| | |
| --- | --- |
| Federal Tax Credit | Period |
| $7,500 | On or before December 31, 2018 |
| $3,750 | January 1 to June 30, 2019 |
| $1,875 | July 1 to December 31, 2019 |
In an email sent to a potential customer, Tesla reminded us that if you don't enjoy your car, you can return it for a full refund within 3 days.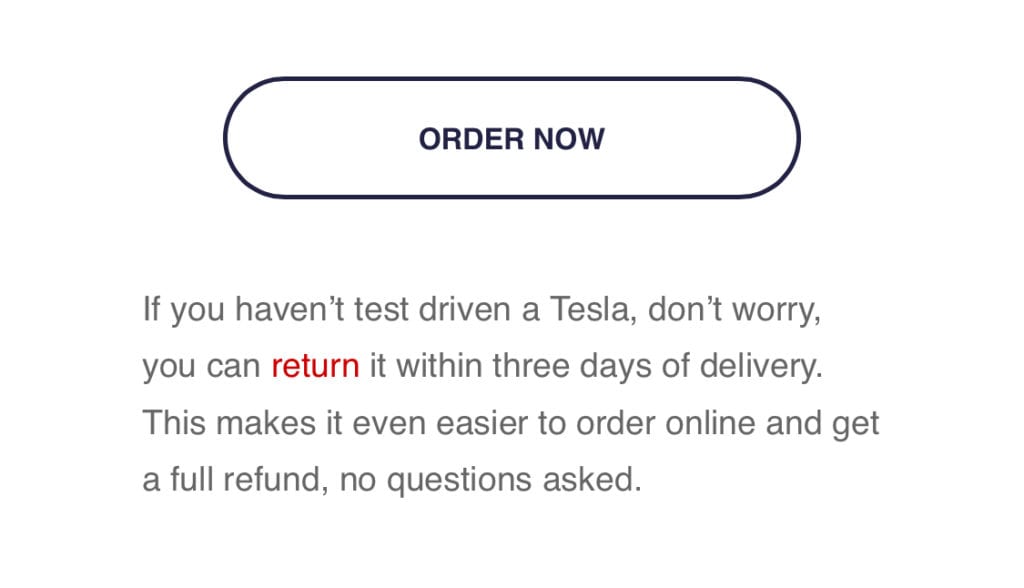 The standard return period is one (1) calendar day after delivery. If you have taken delivery of your vehicle without ever having taken a test or demo drive with us, we understand that you may want additional time to get to know your vehicle. In that case, you will have three (3) calendar days after delivery to return your vehicle, subject to the terms and conditions of this policy.
Be sure to read the full return policy here.
If you'd like to support us feel free to use our referral code. You'll also receive 6 months of free Supercharging 🙂