CCS Charging
The newest update allows owners to charger their Teslas at third-party CCS chargers at up to 200kWh.
---
Driving Visualization
The driving visualization has been slightly adjusted. It will now automatically zoom in and out to maker better use of the screen space and give you a better understanding of the vehicles around you. When travelling at low speeds through city streets the view will zoom in. However when you are travelling at high speeds on a highway the view will expand to give you a much higher view of the vehicles around you.
---
Sentry Mode Improvements
Sentry Mode has received some quality-of-life improvements to help you make better use of it. It is now easier to enable and disable Sentry Mode by tapping the Sentry Mode icon at the top of your touchscreen when the car is in Park. Additionally your car can now be defaulted to have Sentry Mode always be enabled when you vehicle is parked. You can enable it by going to Controls> Safety & Security > Sentry Mode > ON, and if ON is selected then you can exclude your home, work, and/or other favorite places by selecting checkboxes. When selected, Sentry Mode will not be enabled when your Tesla is parked close to those locations.
---
Software Update Preference
Rejoice as you will now be able to opt-in to have a new software update available to you as soon as it is approved for your car configuration and region. Just go to Controls > Software > Software Update Preference > ADVANCED.
---
Conditional Speed Limits
Your Tesla will now be able to display conditional speed limits. If your road has a speed limit that is dependent on time of day or weather the system will display the conditional speed limit in grey below the regular speed limit sign for your attention.
---
Supercharger Improvements
Your Tesla will now be able to increase its charge rate from its previous maximum of 120 kW, to the new maximum of 150 kW that is provided by Supercharger V2. This should obviously help with charging your battery faster.
---
On-Route Battery Warmup
| | | |
| --- | --- | --- |
| First Noticed 2019.40.2 (December 2019) | MCU 1+ | AP 2+ |
As described during the unveiling of Supercharger V3, when you navigate to a Supercharger your Tesla will start warming up the battery so that it doesn't waste time doing so after you plug it in. The feature is reported to decrease the average time of charging by 25% when compared to a 120 kW charge. When in combination with the improved 150 kW, it should save even more time at the charger.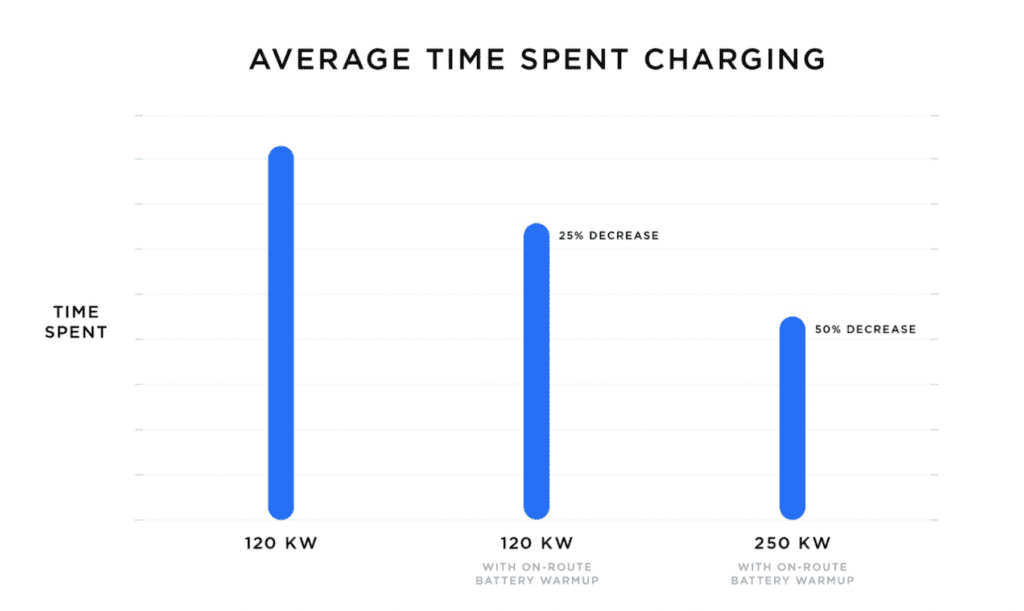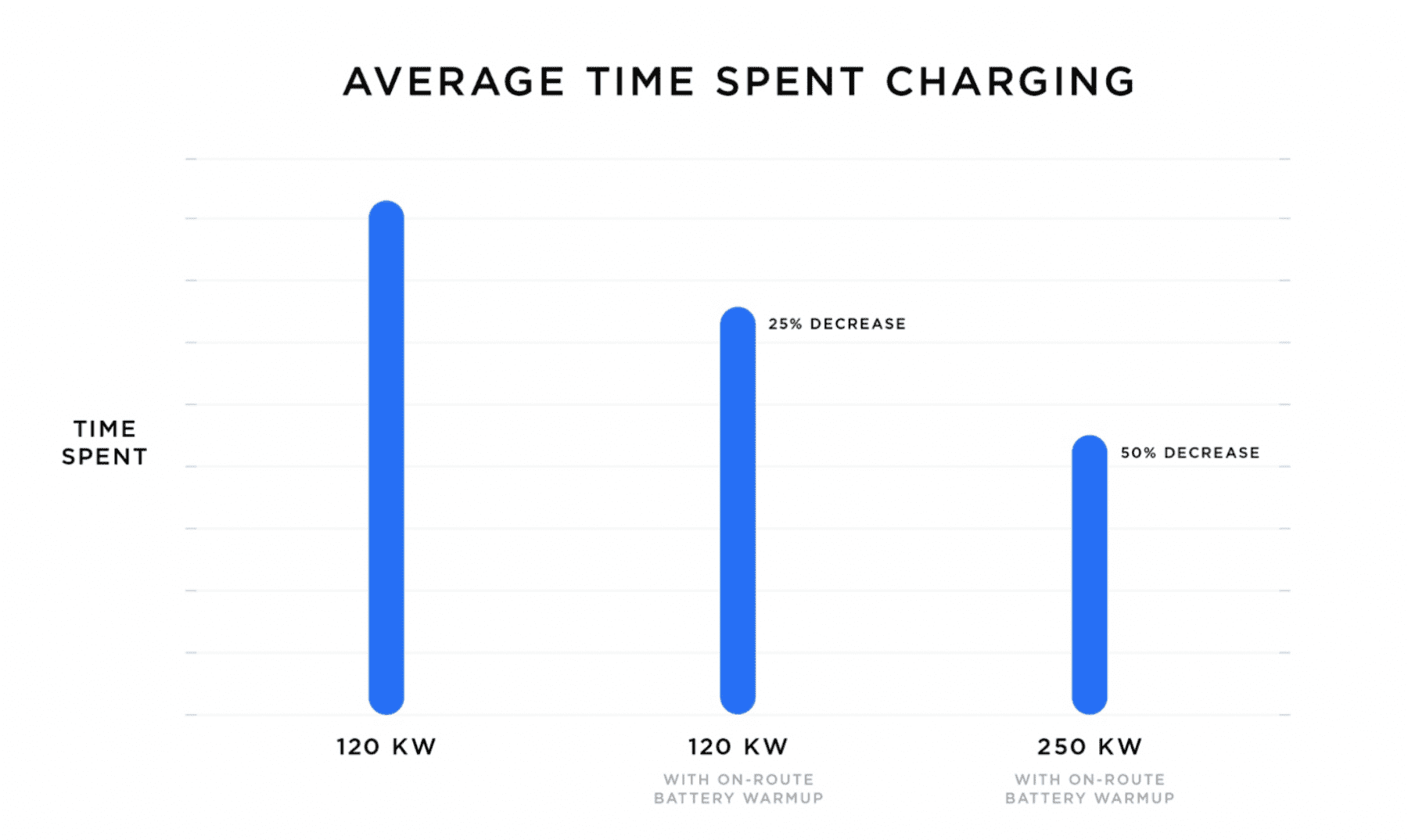 ---
Multiple Language Support
For a while now Tesla's software and features were only available in English. Many around theglobe in foreign speaking countries simply had to adapt but with the latest 2019.12 update, we are seeing multiple language support. This will allow you to change both the language on the display and the language for the voice commands.
---
Web Browser Upgrade
About to be upgraded to Chromium

— Elon Musk (@elonmusk) March 22, 2019
One of the major complaints by Tesla owners is the built in web browser. In simple terms, it's just not that good. With the 2019.9 update, we now have an updated web browser to improve performance and security. Elon Musk recently mentioned that the Tesla web browser was set to upgrade to Chromium.
---
Auto High Beams
Tesla Auto High Beams is a feature that has been available for the Model S and X for some time now. With this latest software update, the Tesla Model 3 can now take advantage of the same feature. When your high beams are enabled, the system will be on the lookout for oncoming cars, if they see one they will toggle off until that vehicle is out of sight. This is extremely useful for navigating those extra dark roadways without disrupting the vision of others on the road.
---