Ford has been known as the most popular automaker for some time now. They held their position as the most visited website by any automaker for longer than we can imagine. That reign was finally toppled as Tesla transitioned towards online sales and begun delivery of their Tesla Model Y.
During the month of March, Tesla's website saw a drastic increase to their site views. An almost 100% month-over-month jump is no easy feat for an online retailer, especially when your product costs tens of thousands of dollars. But Tesla did what they are known for, the impossible, and has now become the most popular online manufacturer gaining the interest of over 21 million viewers in a span of 30 days.

This rapid increase in interest could have come from a range of variables. For starters, one of the most anticipated vehicles of the decade was announced last month, the Tesla Model Y. Tesla streamed the unveiling directly on their site. That video now has over 3.5 million views, so we can only imagine how many watched it live directly on Tesla's website.
The Tesla Model Y online configurator was opened shortly after. As many will already know, for us car people, online car configurators are like a day at the beach for us. There is no better past time than pricing out a car you know you are not buying.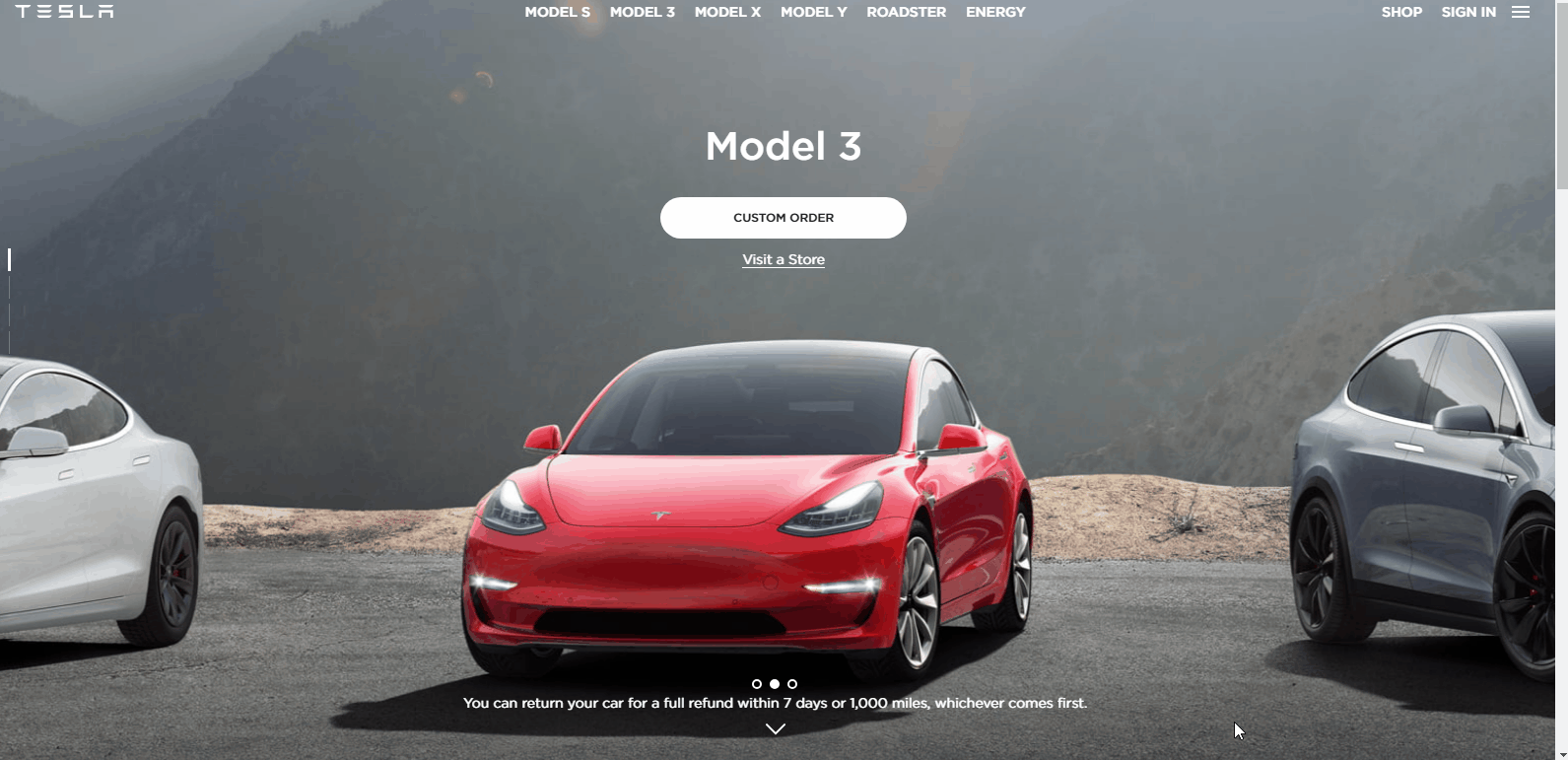 But this is not just any car from any manufacturer. Tesla is the world's most loved and scrutinized company. With the announcement of any product, the masses run to awe or criticize. The Tesla Model Y was unveiled once again besting the competition with its 300-mile range and low $39,000 price tag.
Around this time, Tesla also announced they would be closing a large portion of their retail stores and transition towards online sales. With that, they would also take the savings and pass it alongside to the consumer with a 6% discount. Eventually that news was reverted and Tesla would close a fraction of the stores and increase their prices back up 3%, which was still lower than previously. But for a while there, the FSD package was discounted a drastic $3,000 and you could buy a brand new Tesla at a 6% price-cut. This could have lead many to visit the site in a hurry to purchase before prices were increased once more.
While we cannot exactly link online traffic to sales, we can assume a portion of viewers converted. If just a small portion of the extra 10 million viewers interested in March bought a Tesla, that would mean incredible success for Tesla's next vehicle.
Ford now sits in the number two spot over 3 million viewers behind. We will just have to wait and see if Tesla can maintain this number one position and how well it converts to sales for the electric car manufacturer.