Welcome to our weekly Tesla news recap, where we discuss and share the latest Tesla news. If you don't have the time to constantly monitor Tesla and their ever-changing company and products, this is for you. This week, we received a new Tesla software update, sentry mode, dog mode, and more.
Tesla Software Update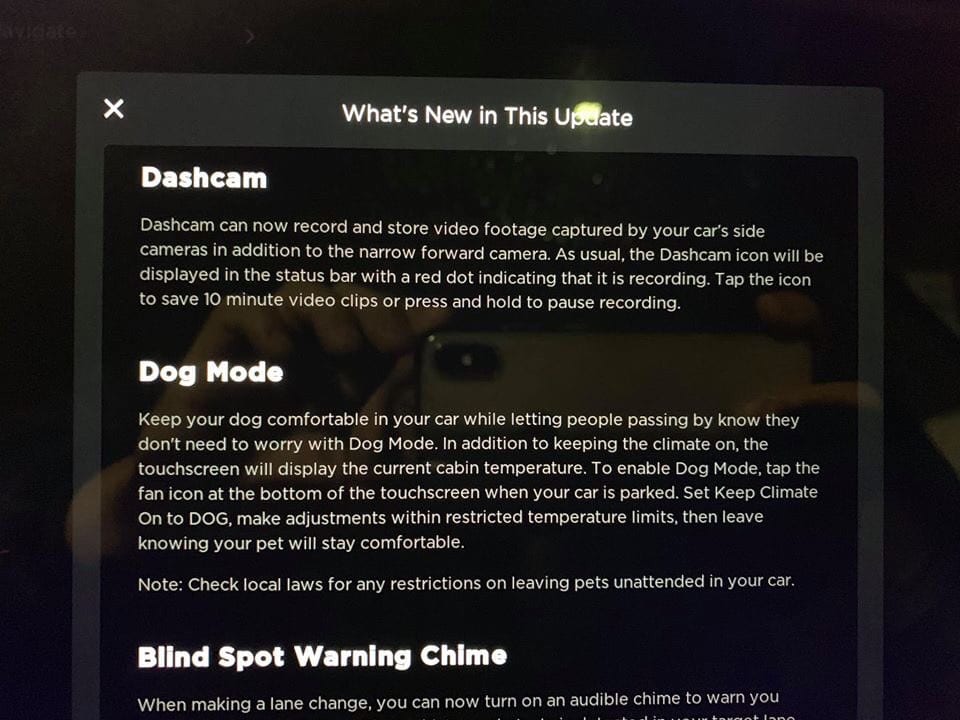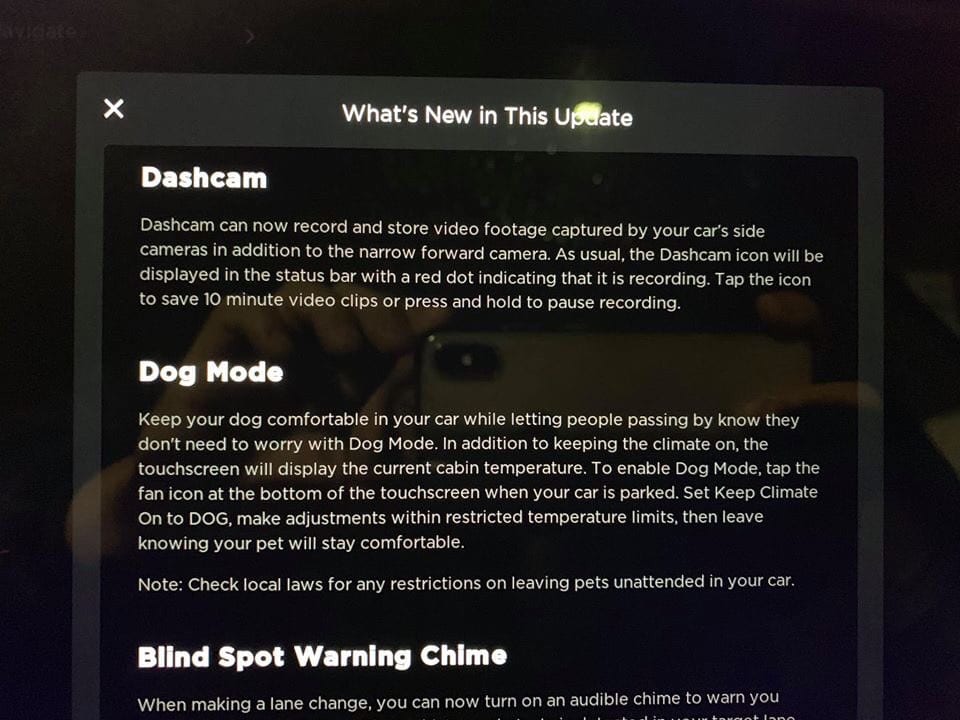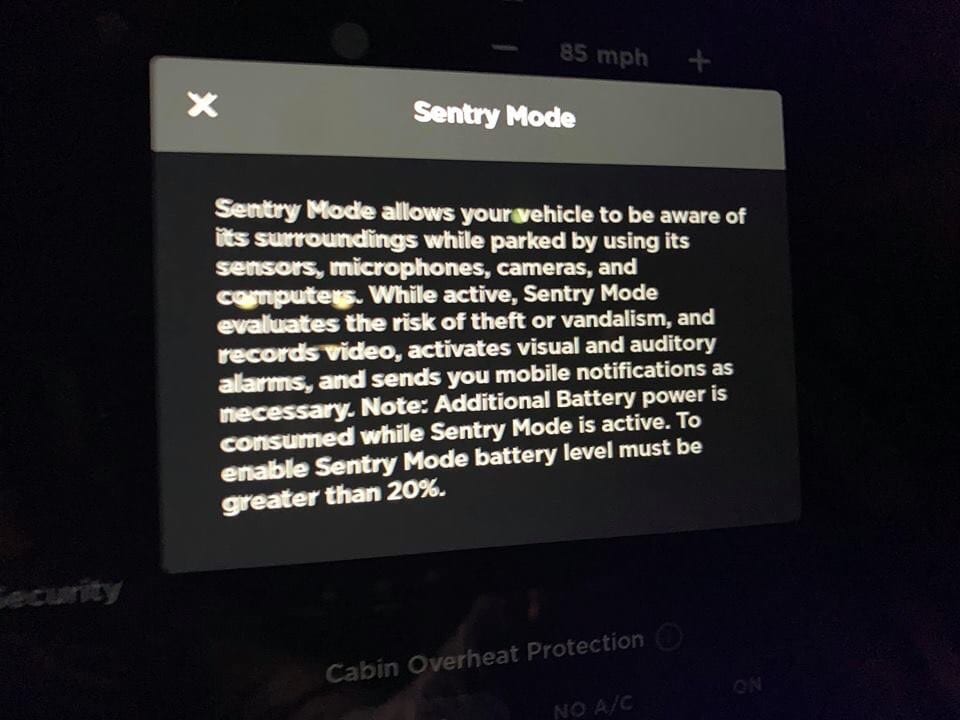 Courtesy of Tesla_Raj
Sentry Mode (and Dog Mode) roll out next week

— Elon Musk (@elonmusk) February 7, 2019
The latest Tesla software update has finally begun to roll out with two very requested features, Dog Mode and Sentry Mode. While the two are certainly the highlight of the update, Tesla also implemented a blind spot warning chime and auto-folding mirrors based on GPS location.
Your car can now automatically fold and unfold the side mirrors based on location. This saves you from having to manually position your mirrors each time you arrive or leave a frequented place (such as narrow garages, tight parking spaces, etc.).
When making a lane change, you can now turn on an audible chime to warn you when a possible collision with a vehicle or obstacle is detected in your target lane.
Dog Mode
The new Tesla Dog Mode is an addition to the already available Cabin Overheat Protection. Cabin Overheat Protection allows you to walk away from your car while leaving the A/C on. This is nothing new but now with Dog Mode you have the option to enable a message on the screen showing passersby that your pet is safe in a cool environment and not being neglected. It's worth noting that some States and regions do not allow pets to remain alone in cars regardless of temperature. Be sure to check your local regulations before using the new Dog Mode.
Sentry Mode
Tesla's new sentry mode is a toggle-able security system. If anyone so much as leans on your car, it will turn on your screen to show a "recording" message and activates cameras and senors to monitor any criminal activity. If criminal activity (such as a break-in) is detected, the car will trigger an alarm at full volume, increase display brightness, record the incident, and notify you via smartphone. You can then see the recording via your Teslacam. In theory, a thief could just take the USB… if they get that far. Because Sentry Mode is constantly monitoring and using cameras, it will require a higher battery consumption. This isn't a feature you'd necessarily want to leave on 24/7.
According to federal statistics, there was an estimated one motor vehicle theft or attempted theft every 40.8 seconds in the United States in 2017— and that doesn't even include the vast number of car break-ins that happen nationwide. To further enhance the security of our vehicles and give our customers additional peace of mind, today we're starting to roll out a new safeguard – Sentry Mode – to protect against break-ins and theft.
---
Tesla Reports No Autonomous Miles
The state of California, where Tesla is based out of, requires all autonomous companies to report their annual autonomous miles. Year after year, Tesla reports nothing.
"For Reporting Year 2018, Tesla did not test any vehicles on public roads in California in autonomous mode or operate any autonomous vehicles, as defined by California law. As such, the Company did not experience any autonomous mode disengagements as part of the Autonomous Vehicle Tester Program in California."
This does not mean Tesla has not been working on achieving Full Self Driving. Tesla could very well be testing in other regions where reporting is not required. Additionally, because Tesla has hundreds of thousands of what they claim to be Full Self Driving capable vehicles already on the road, they can operate live simulations through a shadow mode. This sends Tesla billions of miles of data on theoretical outcomes, collisions, and successful maneuvers. They constantly use that data to release updated and improved versions of their Autopilot system.
"Tesla conducts testing to develop autonomous vehicles via simulation, in laboratories, on test tracks, and on public roads in various locations around the world. Additionally, because Tesla is the only participant in the program that has a fleet of hundreds of thousands of customer-owned vehicles that test autonomous technology in "shadow-mode" during their normal operation, Tesla is able to learn from billions of miles of real-world driving to develop its autonomous technology. In "shadow mode," we may run features in the background without actuating vehicle controls or receive data back about roadway situations we are specifically targeting in order to train our system to perform better in the real world. We analyze this data from our customer fleet via over-the-air transmissions. These techniques help Tesla to safely develop improvements to our existing Autopilot advanced driver assistance system and future self-driving system."
The downside to Tesla's system is that no data is made public. We cannot accurately assume where Tesla stands on the Full Self Driving race as we don't know their disengagement rate, collisions, or successful maneuvers. Since no cars on the road even have Full Self Driving enabled, all of the data is skewed as its based on algorithm and software not accurately accounting for human intervention.