Biomega, a Danish bicycle and electric bike manufacturer established in 1998, has unveiled their new bare-bones electric car designed specifically for driving in congested urban environments.
The SIN, Biomega's first electric car, was introduced in Singapore earlier this week. Biomega has stated that the electric vehicle's name is derived from the first three letters of the city it was unveiled in. The SIN 4-passenger electric car is intended for use in highly congested areas like Singapore and other large cities around the world.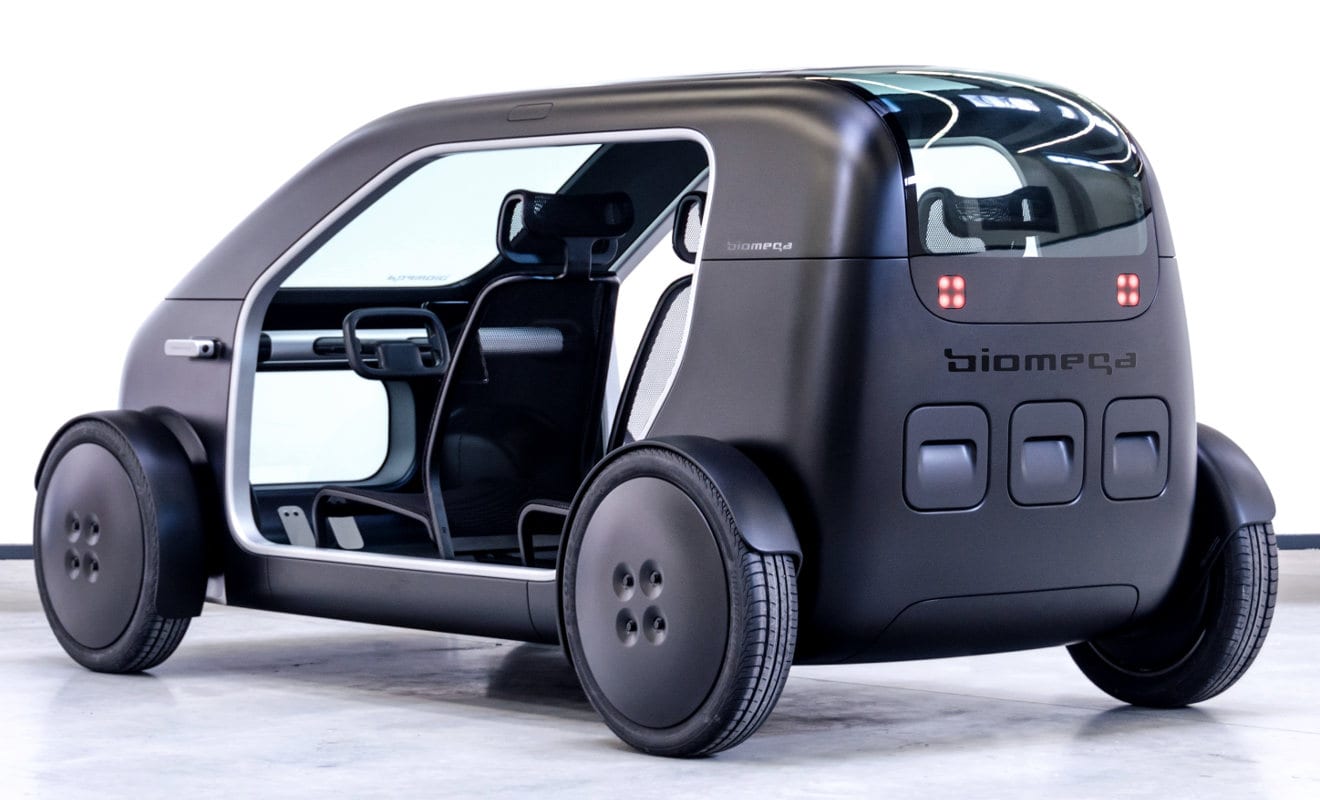 According to Biomega, the SIN is constructed with "modular carbon fiber" that they developed with partners in Germany and the UK. Including its multiple batteries, the SIN weights approximately 950 kilograms (roughly 2094 pounds). The electric vehicle features four wheel steering and four electric motors that allow for a total of 80 horsepower. As previously mentioned, the SIN sports two batteries—a 14 kWh fixed battery and a 6 kWh battery that can be removed for easy charging. With both batteries, the SIN is reported to have an estimated range of about 160 km (99 miles). While you most likely won't be taking the electric vehicle on extended road-trips, it sports enough range to comfortably traverse the urban landscape it was designed for. Biomega believes the SIN will be ideal for ride-sharing services in crowded cities.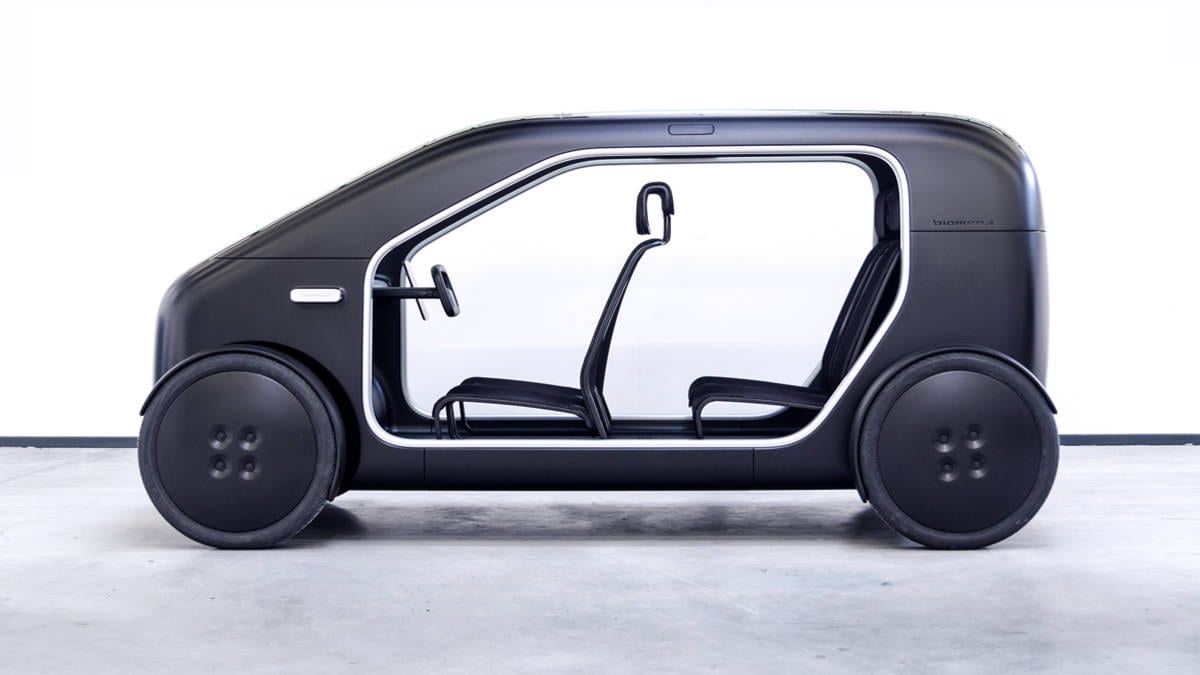 Biomega explained the rather minimalist design of the SIN, stating:
"Biomega adheres to the less-is-more approach of Scandinavian design standards. Through the resulting uncluttered interior, the car rejects superfluous styling in favor of low cost, comfort and sustainability."
Biomega claims that the SIN will sell for around €20,000 (about $22,950). While the Danish bicycle maker has yet to release any information in regards to manufacturing for the electric vehicle, they have stated that they intended to release the SIN as earlier as 2021, and has since chosen a trade fair in Shanghai, China to show off more of the vehicle. At this time, it is uncertain whether or not the SIN will be sold in the U.S.
Source: Designboom