Tesla has officially introduced its new in-house insurance service, 'Tesla Insurance', to help alleviate the high costs of insuring a Tesla vehicle. The service will initially be offered to owners in California before expanding to other states in the future.
The high cost of insuring Teslas is an oft-talked about topic, but something that can blindside new buyers, especially for the cheaper Model 3, which has been known to cost almost as much as a Porsche 911 to insure.
According to ValuePenguin, the average cost of insuring a Tesla is between $1,913 and $2,963 depending on the model.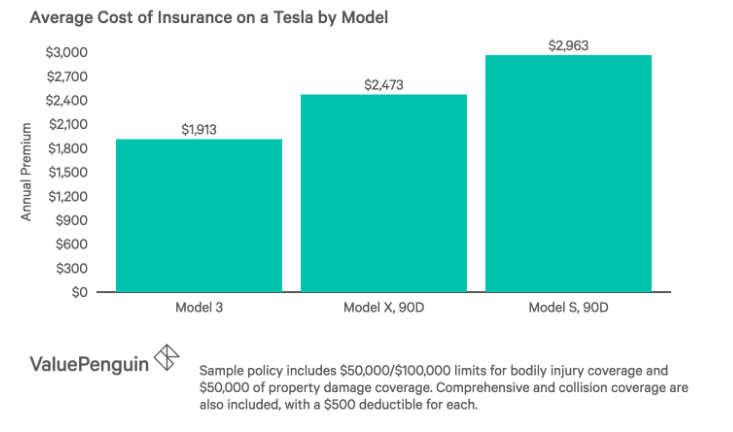 Over the past year Tesla would hire Alex Tsetsenekos, a former exec at Liberty Mutual, to help lead an insurance program. Tesla states that the new insurance is designed to "provide Tesla owners with up to 20% lower rates, and in some cases as much as 30%".
If you are wondering how they are able to give you such a discount, the FAQ page has you covered.
How is Tesla Insurance coverage less expensive than other mainstream insurance? 
Tesla uniquely understands its vehicles, technology, safety and repair costs, and eliminates fees taken by traditional insurance carriers. By pricing policies to reflect Tesla's active safety and advanced driver assistance features, which come standard on all new Tesla vehicles, Tesla Insurance is able to offer reduced insurance costs for many eligible owners.
Additionally if you are worried that Tesla will be using the data they gather from the car in the decision making for your quote, Tesla says not to worry.
Does Tesla Insurance use driver data to price insurance?
Tesla Insurance does not use nor record vehicle data, such as GPS or vehicle camera footage, when pricing insurance.
In true Tesla fashion they attempt to make the program as easy as possible. You can get a quote in as little as minute and you are free to cancel or change the policy at any time.
What do you guys think of the service? Do you think this is something that Tesla can sustain, or are you worried that this program may end up dying off? Let us know down in the comments below.
Source: Tesla