French automaker Renault has recently laid out an objective to have seven new electric cars out by 2025. Along with the announcement Renault revealed a prototype version of their upcoming electric R5, harking back to the popular supercompact car of the 70s.
There are few better business strategies than pulling something far pulling a successful product far back from your brand's heritage and modernizing it. Not only did it prove itself successful once already, but now you have the power of nostalgia to further its appeal. This time, Renault goes back to its archives from the 70s to modernize its ever-popular Renault R5. The little compact was produced from 1972-1985 and was the most popular car in France for many of those years, selling over 5.5 million units in the time frame.
Now after a multi-decade hiatus, Renault has brought back the R5 in an electric form to start off the race to have seven new electric cars by 2025. The "Nouvelle Vague" (new wave) as Renault calls it will see 14 new core vehicles (7 electric and 7 C/D segment cars) by 2025 and promises that every new model will either have a battery-electric or hybrid version available.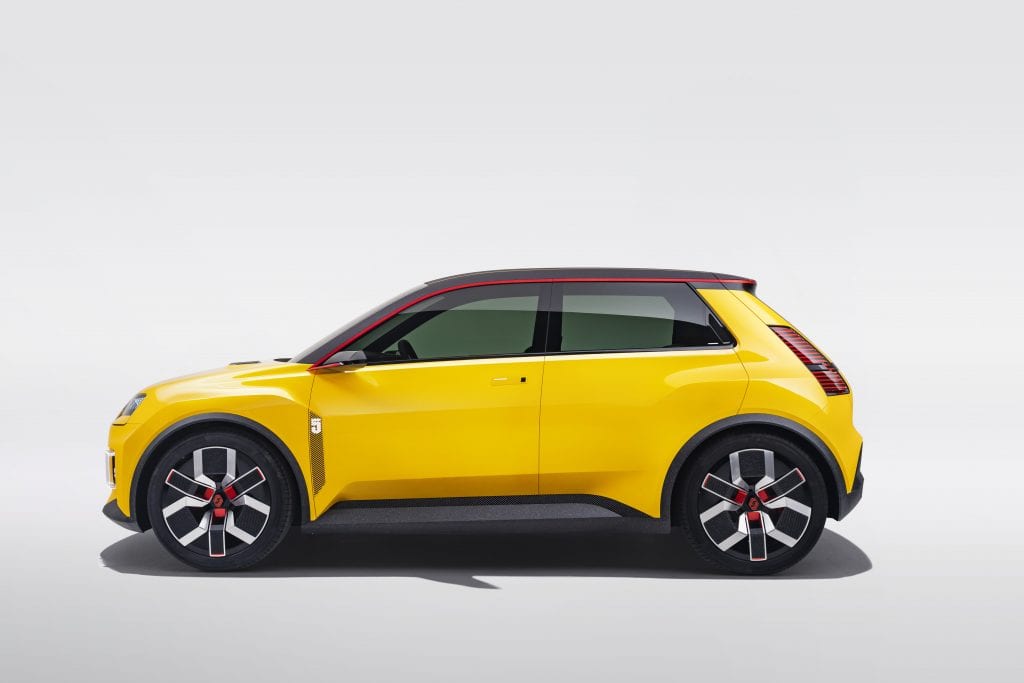 Luca de Meo, CEO Groupe Renault, commented on the announcement:
At Renault, we embrace the waves of disruption and create our own 'Nouvelle Vague'. It's about bringing modernity to the automotive industry. We'll move to an energy brand, strengthening our EV leadership with the Electro Pole project and investing in Hydrogen, aiming at achieving the greenest mix in Europe by 2025. We'll also be a tech brand, through in-house innovation and through the Software République, an open ecosystem dedicated to develop a European expertise in key fields such as data or cybersecurity. This will give us a competitive edge as a service brand, with high-tech connected services, onboard & offboard. And this vision of modernity, we anchor it in France. Because as a brand, we know our soul and our strength lie in our origins.

The new R5 is the Nouvelle Vague: it's strongly connected to its history, and yet it's the future, making electric cars popular.
Renault did not go into any further detail regarding what we can expect from those seven EVs, and really Renault did not go into too much detail regarding the R5 EV. There are absolutely no specifications given, literal or hypothetical. Instead, Renault chose to talk primarily about the design of the new R5 and how it pays homage to its forefather.
Gilles Vidal, Renault Design Director, had the following to say regarding the R5:
The design of the Renault 5 Prototype is based on the R5, cult model of our heritage. This prototype simply embodies modernity, a vehicle relevant to its time: urban, electric, attractive.
Some of the things Renault calls to intention include the offset charge port on the hood which mimics the original's intake placement, rear lights including aero flaps, and fog lights now turning into daytime running lights. Keen observers will also notice a small French flag on the exterior of the side-view mirrors.
A timeline has not been given, but it looks like the Honda e, VW ID.3, Mini Cooper SE, and newly updated Fiat 500EV will be getting a new hot hatch competitor. Now if only we could get one in the US.
Source: Renault