Pininfarina is one of the most recognized car designers in modern day history. Now they're embracing the future and embarking on a new journey with a highly anticipated electric hypercar.
A Brief History Lesson
The majority know the name Pininfarina for their partnership with Ferrari where they designed most of the Ferraris ever built. They've also designed cars for well-known brands such as Alfa Romeo, Fiat, GM, Lancia, Maserati, and Peugeot. But their expertise expands all the way from mega yachts to private jets to kitchens.
Some might be skeptical of a simple design firm building their own electric hypercar from scratch, but that's just not the case. Pininfarina actually started in 1928 as Carrozzeria Pinin Farina where they produced and built bodies for brands such as Lancia, Alfa Romeo, Cadillac, Fiat, Isotta Fraschini, and Rolls-Royce throughout the 1930s. After that, in the 1950s, they moved towards large scale manufacturing and built the highly successful Alfa Romeo Giulietta Spider. The Grugliasco factory built over 11,000 car bodies per year. In 1986 they opened a second plant to build the Cadillac Allante bodies for GM. They expanded from there, building cars for just about everyone, until ceasing all production and sticking to designing in 2010.
Pininfarina is a notable design firm but they have also dabbled plenty into manufacturing. On top of that, they've already made their introduction into the electric car market in a joint venture with Bolloré. Pininfarina introduced its first electric car concept, the Pininfarina B0, in 2008. Later, that became known as the Bolloré Bluecar, a mass produced electric car with a 30kWh lithium metal polymer (LMP) battery. It reaches a range of 160 miles (250 km) and a top speed of 75 mph (120 kmh), which sounds minuscule when looking at their ambitious electric hypercar plans. At the 2016 Geneva Motor Show, they also revealed the H2 Speed concept, a hydrogen electric race car.
---
Pininfarina Battista
Last year it was announced that over €20m ($22.7m) would be invested into the design and plans for a range of luxury electric cars by Pininfarina. That includes the widely discussed luxury electric hypercar, the Battista.
The Pininfarina Battista, also known by its project name PF0, is set to be unveiled later this year at the Geneva Motor Show. Named after Pininfarina founder, Battista "Pinin" Farina, It will be the first car built under the Pininfarina brand. With its four electric motors, it boasts ludicrous claims such as 1,900 hp, a 0 – 60 in under 2 seconds, a top speed of 250 mph (400 kmh), and a range of 300 miles (482 km).
The Battista will be built in collaboration with Rimac, the only other electric hypercar maker out there. Rimac will help build the battery and drivetrain by providing both hardware and software. The stated Battista specs don't sound so unachievable with Rimac on board as they've made major strides in the electric hypercar performance world. The Rimac C_Two has a top speed of 258 mph (412 kmh) and a 0-60 in 1.85 seconds.
The Pininfarina Battista is set for a 2020 delivery but don't get your hopes up just yet. The estimated price for this art piece is upwards of $2 million (€1.75m). The Battista will be limited to just 150 units built with 50 destined for the U.S, 50 for Europe, and the remaining 50 for the Middle East and Asia.
"80 or 90 percent of the key buying reason will be aesthetics"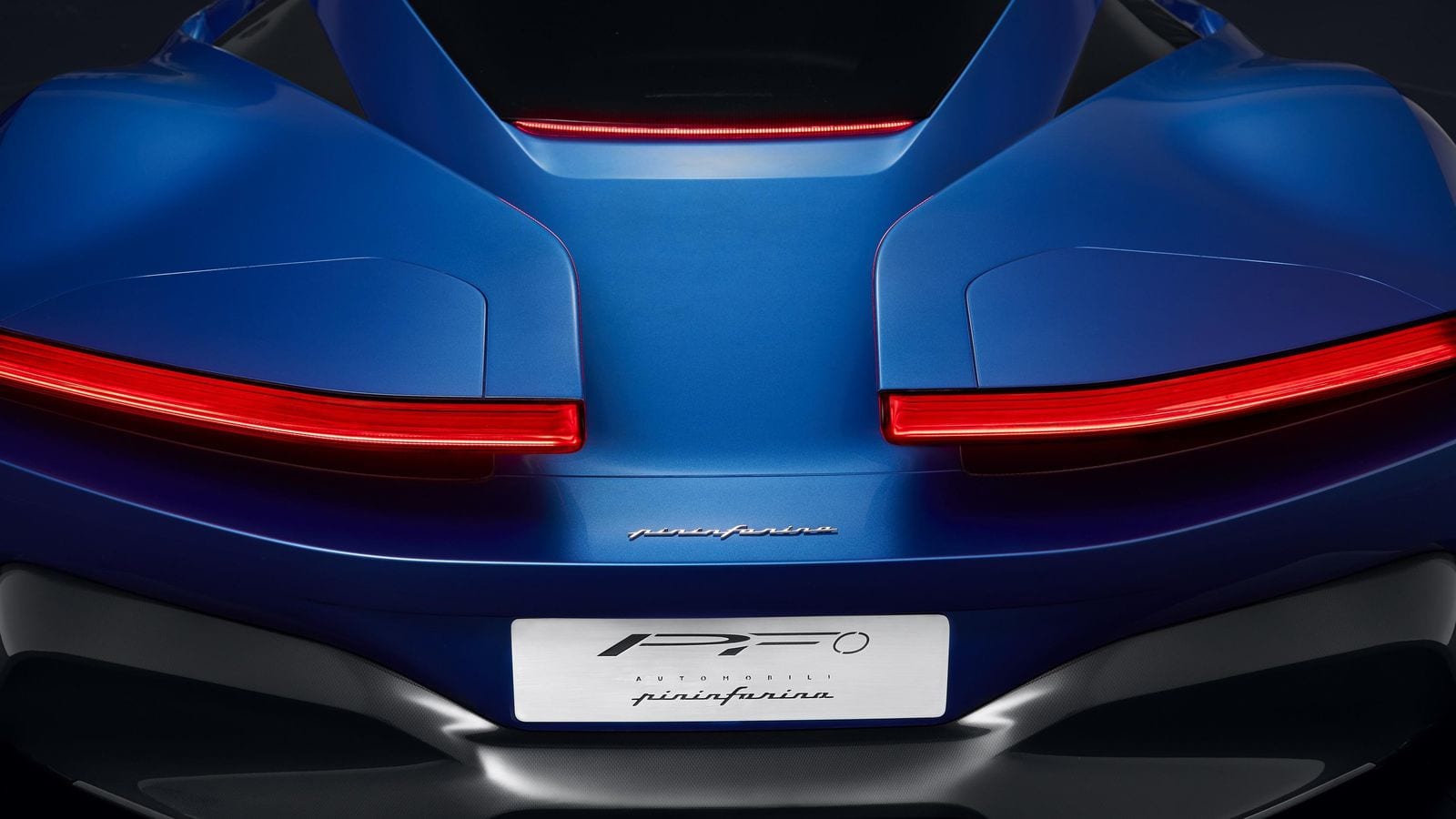 ---
The Future
With Rimac's help and Pininfarina's flawless design track record, the Battista is sure to make a statement as the best looking luxury electric hypercar. But this is just a start for Pininfarina's electric car venture. They have plans for future electric cars, SUVs, an upcoming crossover, and possibly even a shooting brake. Michael Perschke, Automobili Pininfarina CEO, stated to Top Gear that a €200k to €300k price point would be ideal for their future vehicles. Hopefully, we will see a Pininfarina electric car in the affordable mass market one day. But for now, start auctioning off your Monets if you want your hands on the Battista.
"If Tesla is for the premium sector, we're for the luxury sector."
@elonmusk May your adventures continue to be out of this world. Here's wishing you a Merry Christmas and a wonderful New Year. And in the spirit of the season, here's more cheer for you. Actually, an electrifying 1900bhp of it. pic.twitter.com/MLetIsTUac

— Michael Perschke (@PerschkeMichael) December 25, 2018