Peugeot is continuing its transition towards electrification with the all-new e-2008 electric SUV which is set to release in early 2020.
Following the announcement of the Peugeot e-208, the e-2008 is following Peugeot's "choose your Peugeot, choose your powertrain philosophy".
The all-new PEUGEOT 2008 SUV will be the second vehicle to follow the 'choose your PEUGEOT, choose your powertrain' philosophy when it arrives later this year. The all-new PEUGEOT 2008 SUV will be available with a choice of 100% electric, petrol or diesel powertrains.
Thankfully due to the flexibility of their platform, Peugeot is able to cater to basically every demographic with their new cars.
The e-2008 electric SUV will be powered by a 100 kW (136bhp) motor and a 50 kWh battery. Together this will give the SUV a range of around 193 miles under WLTP testing. Not exactly a world leader in range, but given how condensed Europe is, this should not be much of an issue.
The e-2008 will support 100 kW rapid charging, meaning that it will achieve a 0-80% charge in around 30 minutes.
While the e-2008 will look almost identical to its petrol and diesel brethren, Peugeot has added a few details to the electric version to help it stand apart:
A sparkling dichroic Lion emblem, with reflections alternating between green and blue depending on the angle of view
An "e" monogram on the front side panel and tailgate.
A body coloured chequered front grille
Exclusive seat upholstery in Alcantara© on the e-2008 SUV GT
Animation of specific information illustrating the operation of the powertrain in real time, accessed through the 3D digital instrument panel and can also be projected, like a hologram, via the colour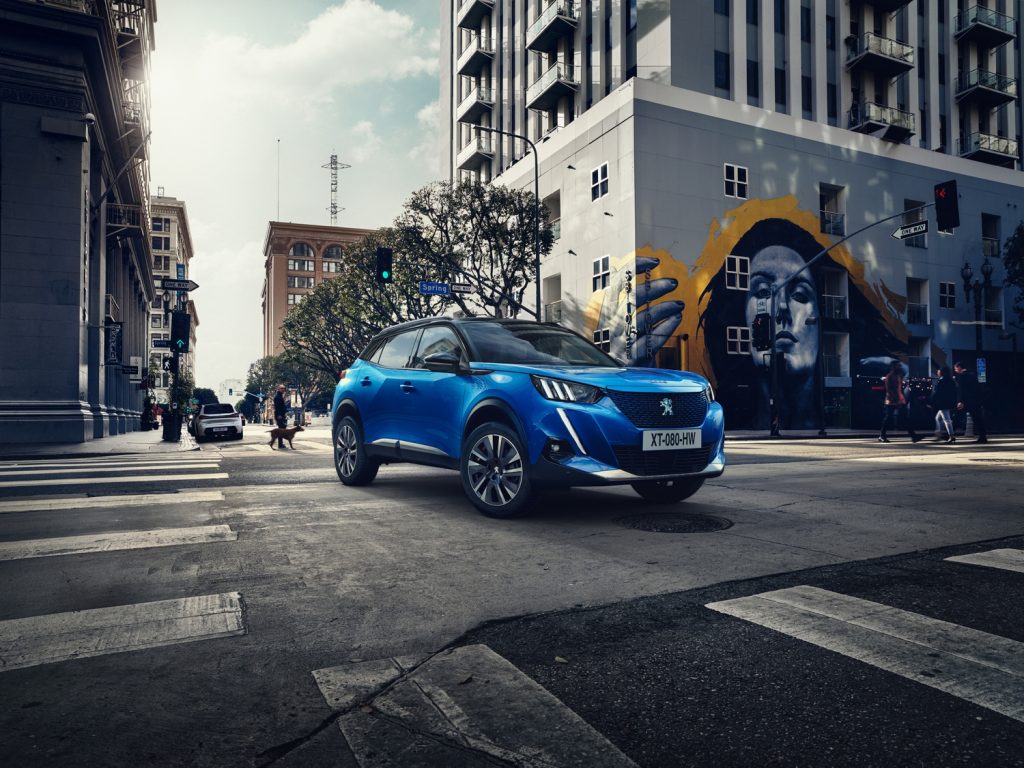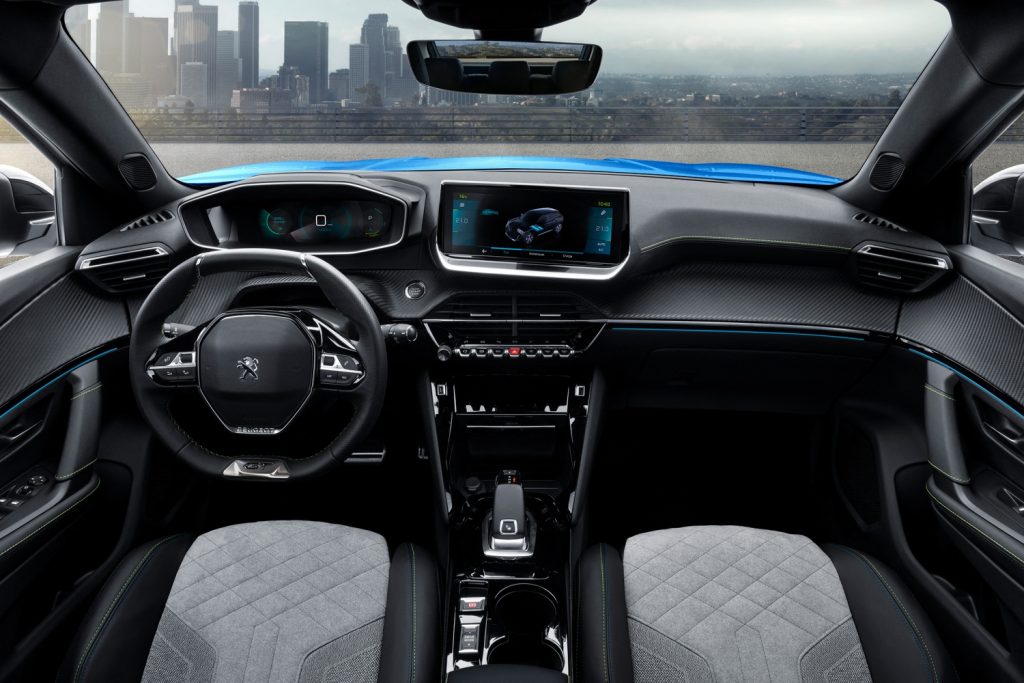 In an effort to make the transition towards electric cars easier for traditional car drivers, Peugeot has added several EV services to make the transition easier for people:
Easy-Charge

A range of at-home or office charging solutions with a broad choice of equipment (heavy-duty socket, Wallbox, Smart Wallbox, etc.), a diagnostic service to assess the electric installation and plan for a better charging solution and final installation
Public charge offering via Free2Move Services, including a charge pass giving access to public charging points across Europe: drivers are able to pre-select terminals according to distance, speed and price of recharging.

Easy-Mobility

Trip planner: a trip planning and organisational tool for long journeys via Free2Move Services; proposal of the best routes taking into account the location of charging stations on the route, sent to the in-car Connected 3D Navigation
Mobility Pass: extended mobility by means of a pass for a rental internal combustion engine when needed
E-coaching: a tool in the MyPeugeot app that allows drivers to receive advice on how to optimise their driving and the range of the all-new PEUGEOT e-2008 SUV
Serenity: aiming to reassure drivers in their EV discovery process and let them enjoy their car in complete peace of mind
New digital journey simulators to promote discovery and viability of the electric driving on the PEUGEOT website
Special service contracts and road-side assistance, which may be included in a single finance package, to ensure peace of mind at all times
Battery capacity certificate to facilitate vehicle resale with a guarantee of the vehicle's battery charge capacity
Overall I would not consider the Peugeot e-2008 electric SUV to be a cutting edge electric car. But given its nearly indistinguishable from a traditional gasoline powered car, it can certainly help convert car buyers who aren't ready for the technical leap of something like a Tesla.
Peugeot continues to work towards its goal of having an electrified variant of each one of its cars by 2023.
What do you guys think of the all-new Peugeot e-2008 electric SUV? Let us know down in the comments below.
Source: Peugeot