If you asked me two years ago, I'd say Mercedes would be one of the larger players in the 2020 EV space. With the highly anticipated electric SUV around the corner, we expected them to enter the market near the top. Sadly, Mercedes has continued to delay the EQC's mass release. Deliveries were set to begin in the U.S in the first quarter of this year but now even that time frame has been extended until 2021.
The EQC was seen as a flop even showing lackluster numbers on their own turf almost a year after release. Many lost faith but it seems the legacy automaker continues to push forward with their next attempt at a "Tesla Killer".
The Mercedes EQS is set to be an electric version of their luxurious S-Class. The electric luxury sedan market is pretty thin today with just the Tesla Model S and Porsche Taycan currently available. Only the company wasn't spotted with a Porsche, they were spotted running errands in a Tesla Model S.
🚨🚨🚨 Tesla appears to be testing a new Model S around Palo Alto today. Had a convoy of Model S with MFG plates and then a super heavily disguised Model S like vehicle. (Look at the tail lights being very different.) pic.twitter.com/jESGR6uXxw

— The Tesla Show (@TheTeslaShow) January 9, 2020
The car in question was originally assumed to be a new Tesla Model S refresh that is rumoured to come from Tesla in 2020. If you squint a bit you'll notice both the tail lights and wheels are identical to those found in the recent EQS spy shots by Motor Authority. The two cars also seem to be sporting a very similar wrap. The Mercedes Vision EQS concept was first unveiled last year with a whopping 435 miles of range.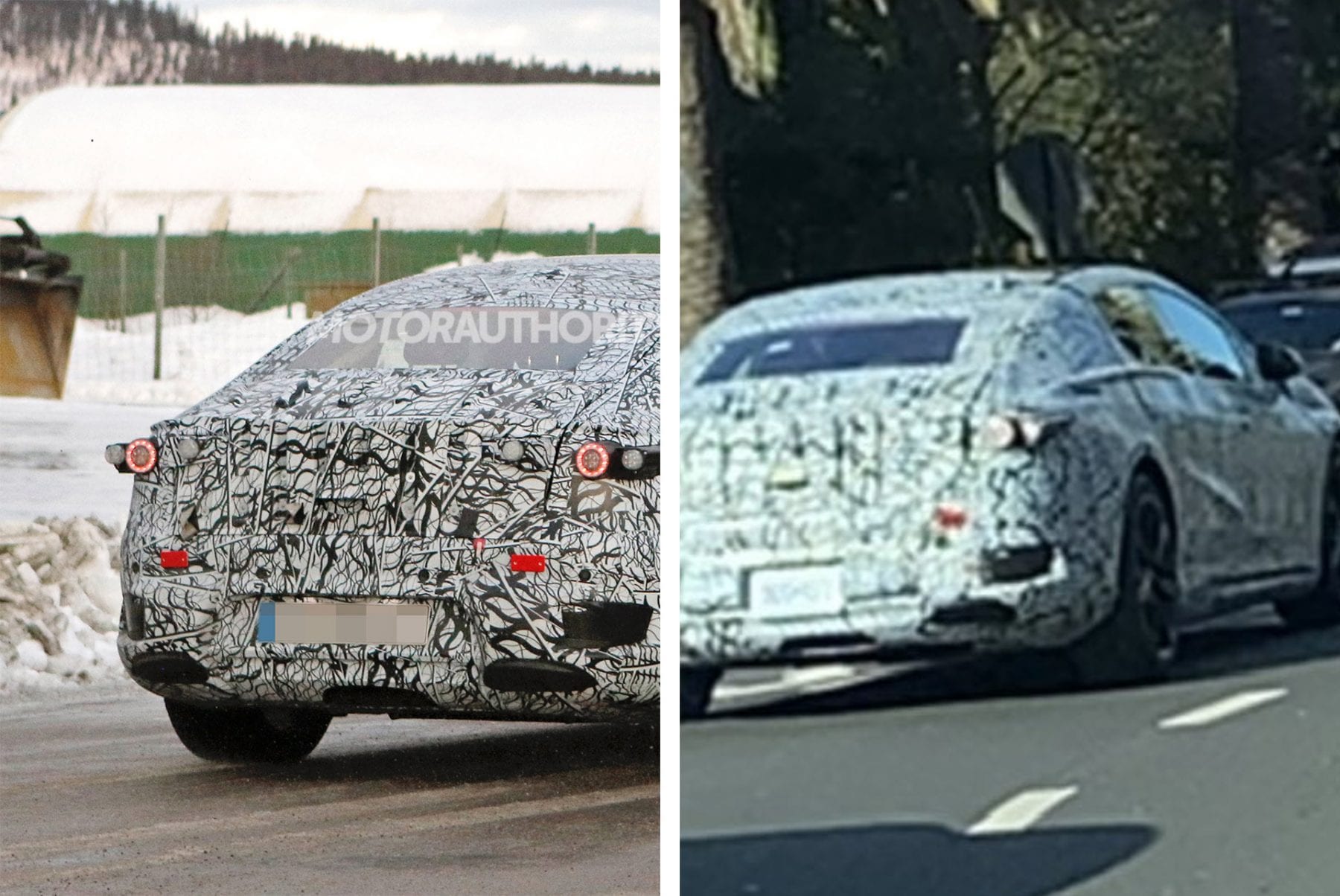 Palo Alto, CA, where the cars were spotted, is just a short drive from the Mercedes-Benz Research & Development campus in Sunnyvale, CA. It's almost certain that the vehicle spotted was a 2021 Mercedes EQS. The question is, why was there a Tesla Model S in the convoy?
Testing new vehicles against the competition is perfectly normal. Before its reveal, Porsche was also spotted benchmarking the Taycan against a Model S.
The concept vehicle, set as the basis behind the production model, laid out some ambitious goals. 350 kW (469 hp), 760 Nm of torque (560 lb/ft), 0-62 mph in under 4.5 seconds, a charge rate of 350 kW, and 700 km (435 miles) of range. If the automaker is able to come close to these figures while maintaining a realistic price point, the Tesla Model S could possibly have its first true competitor.
The Tesla spotted alongside the upcoming EV looks to be a Model S Long Range. It allows for 373 miles of range, a 0-60 of 3.7 seconds, a top speed of 155 mph, and constantly updated software for just $79,990. The S Class lineup is on the pricier end with a starting price nearing six figures. Mercedes does bring some luxury to the table but it'll take a lot to sway a Tesla customer away from the current industry-leading vehicle.
We hope to see the Mercedes EQS in 2021 hopefully with no delays.