September marked the end of Q3 '19 for the infamous electric car company. As typical, Tesla news peaked this month with many stories to cover. If you (understandably) couldn't keep up, here's a recap of the latest Tesla news that went down throughout the month of September.
Index
Tesla Fremont Factory Expansion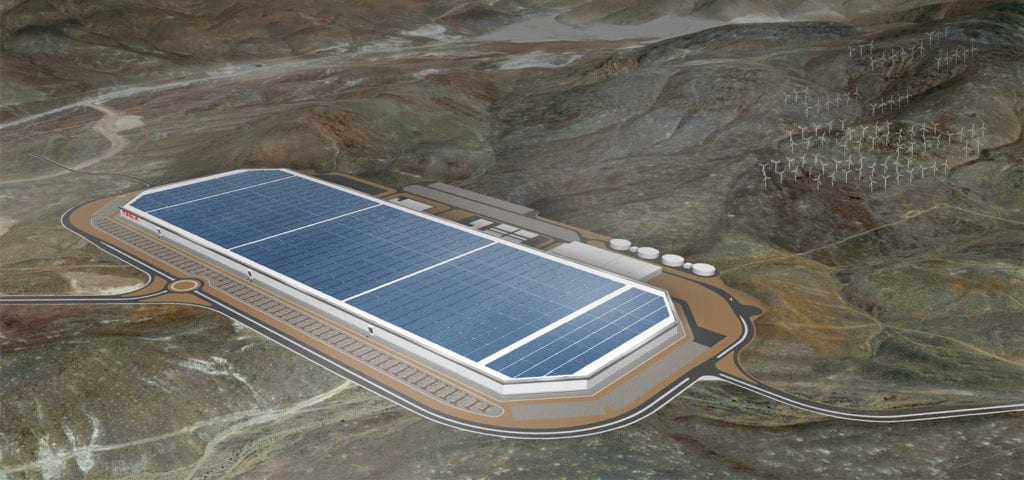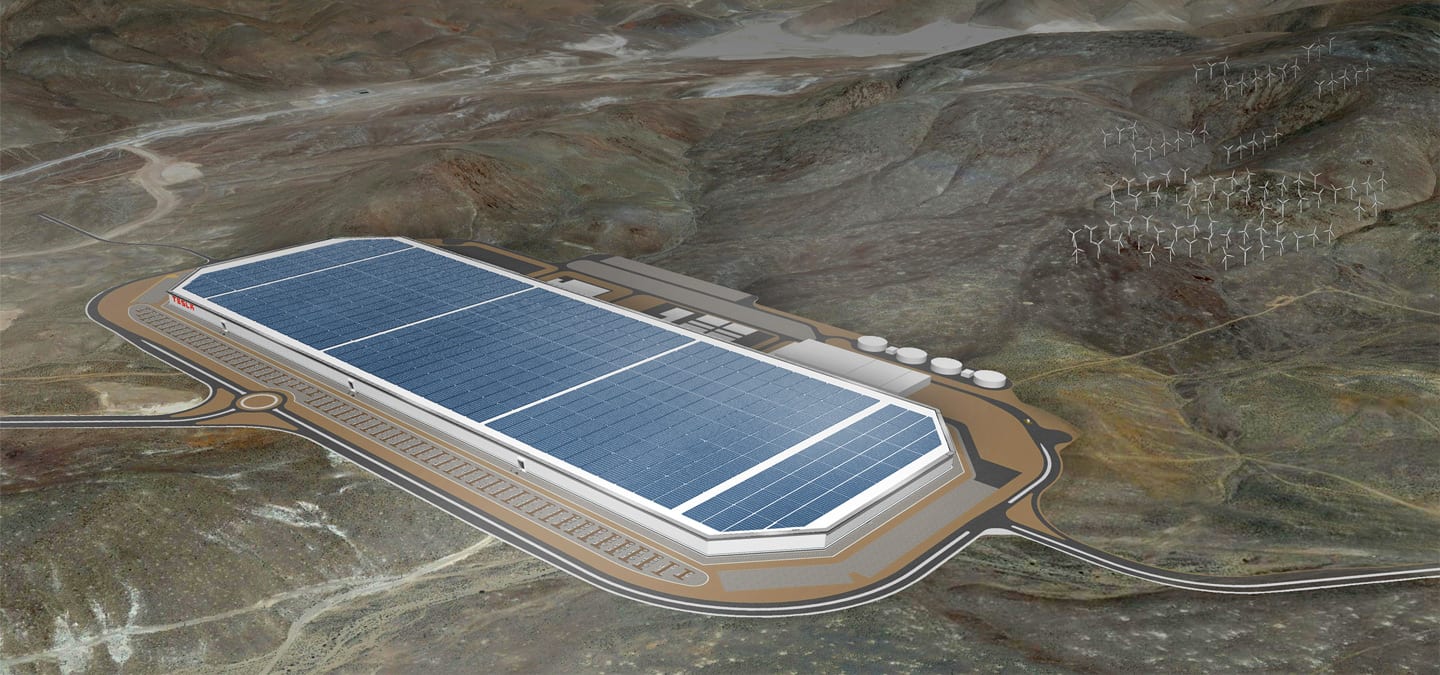 The Tesla Fremont Factory is already one of the more impressive automotive plants out there. It currently sits at 5.3 million square feet stretching across 370 acres. Throughout the last few years, Tesla has been executing its plans on expanding the factory to a ludicrous 10 million square feet. This month, the company has began installation of their fifth assembly line with a new permit application. One might recall, the fourth assembly line was built under a tent. This new line is speculated to house the upcoming Model Y.
The factory, originally owned by GM, has the capacity of producing 500,000 cars annually. Tesla has achieved an annualized rate of 300,000 cars there with plans to reach its peak. Rumor has it that the Fremont factory will solely house the Model Y with Model 3 production taking place at the Gigafactory 3. Gigafactory 1 is set to produce the Model S & X as well as higher end Model 3's and Y's.
Preparations for Model Y production in Fremont began in Q2. Due to a significant overlap of components between Model 3 and Model Y, we are able to leverage existing manufacturing designs in the development of the Model Y production facilities. Additionally, we are making progress managing Model Y cost with only a minimal cost premium expected over Model 3. Due to the large market size for SUVs, as well as higher ASPs, we believe Model Y will be a more profitable product than the Model 3.
Tesla Full-Self Driving Computer Retrofit Begins
Tesla's FSD chip is what the company claims to be the final piece needed to achieve real-world full self-driving, eventually. The chip has been in production since late March. Every Tesla delivered after April 12th already has what Tesla is calling AP 3.0. Tesla stresses the need for this higher processing power in order to achieve FSD.
Many Tesla owners with AP 2.0 or AP 2.5 have already pre-purchased full self-driving. Because these cars lack the capability needed, the company is beginning a mass retrofit program for those owners. The FSD computer retrofit has begun at a slow but steady pace. If eligible and already at the service center for an unrelated event, you'll be getting your new chip installed. The program is not yet available on request and instead they are taking customers as they come naturally. There could be upwards of 100,000 eligible cars so don't expect this to be done overnight.
"Anyone who purchased full self-driving will get FSD computer upgrade for free. This is the only change between Autopilot HW2.5 & HW3. Going forward "HW3" will just be called FSD Computer, which is accurate. No change to vehicle sensors or wire harness needed. This is very important."
The new computer can process 2,300 frames per second and perform 144 trillions of operation in the same time. According to the company, this is a x21 improvement over the previous Nvidia chip being used in AP2.5.
New Tesla Sound Emitter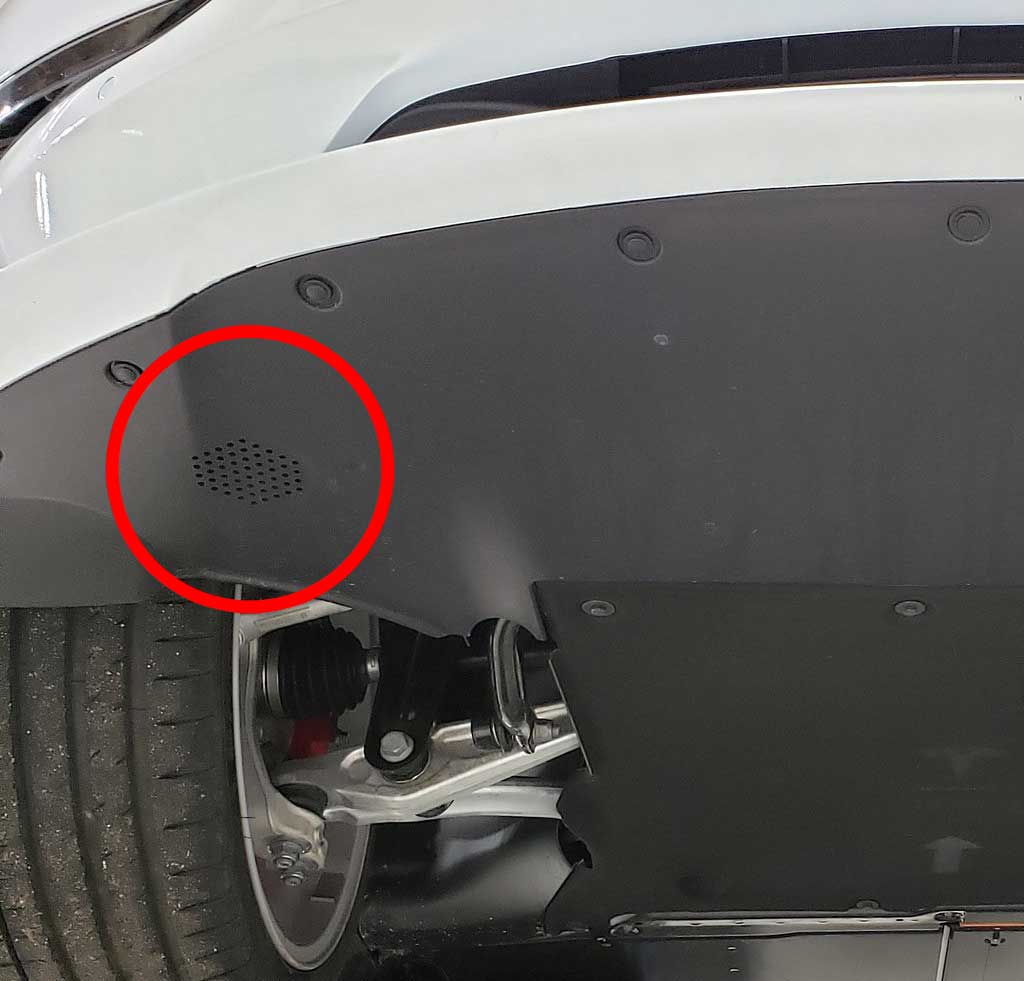 The deadline is up for a regulation implemented a while back, electric cars must now make pedestrian warning noises. 50% of all electric cars built in the U.S must now have this system and we are finally starting to see them in the real world. The sound must be played up to 19 mph and be in 100% of cars by September 2020.
We first spotted the speaker back in January but it was just cosmetic. The actual speaker unit is now in production. The system in only in place in the Model 3 currently but will have to begin being installed in every Tesla by September 2020. In typical Tesla fashion, we expect an abundance of sounds and Easter eggs to be installed in coming months as well.
Tesla Enters Iceland
While scarce, Tesla owners in Iceland has been requesting a service station or even a Tesla store for some time now. Owners in the small country of ~350,000 people have had to import their cars from elsewhere with no local support. Now, Tesla has officially begun its entry into the Icelandic market. The new service center will be located in Reykjavík with three Supercharger locations scheduled around the island.
Tesla Robo Taxi Battery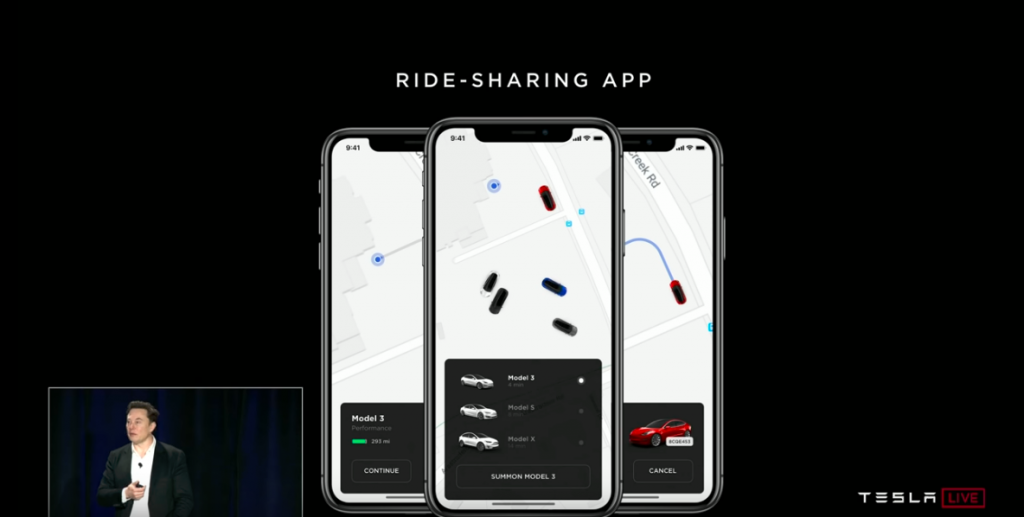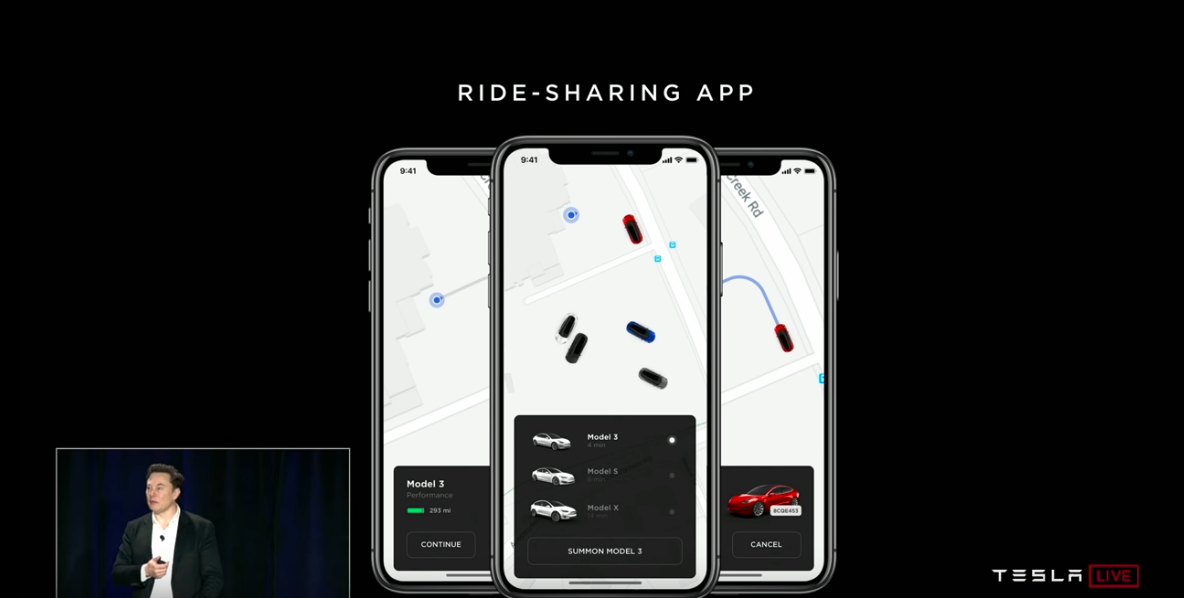 The Model 3 is unlike any other car on the road today. Its drivetrain has been built and tested to last up to a million miles. While impressive, the battery pack is only rated for 300,000-500,000 miles. In order to achieve Tesla's master plan of self-driving robotaxis, Musk has stressed the need to make their batteries last longer. Now, thanks to a Tesla battery research partner, a million mile battery might be on the horizon. You can read more, along with the full research paper, on Electrek.
Tesla Best Selling in Norway and the Netherlands for 2019
Thanks to the end-of-quarter push, the Tesla Model 3 is now the best selling car in the Netherlands. With over 10,000 Model 3's registered this year, the small country can't get enough of Tesla. Both the Netherlands and Norway happen to be some of the companies leading markets. They are very fond of electrified vehicles in general with others like the Nissan Leaf making appearances on their top lists. Norway has had over 13,000 Tesla's delivered this year with a significant 5,000 car lead from second place. The electric car company is also third best selling in the U.K. with just about 2,000 units in August alone.
These records are not just bestselling in class, rather overall. Who would have thought an electric car could outsell all others in first world countries? Which begs the question, what country with Tesla take over next? It's only a matter of time before they secure their positions as the best selling car worldwide. While optimistic, keep in mind Tesla is new to these markets and catching up on three years worth of reservations.
Model 3 Becomes a Vegan Car
Tesla began the transition from leather to synthetic early on starting first with their seats. All Tesla's currently have vegan interiors apart from the steering wheel. For some time now owners have been able to swap the leather steering wheel for a vegan one in both the Model S & X but the option for it in the Model 3 was non existent. Now, the Tesla Model 3 is a fully vegan car straight out of the showroom. Tesla is also offering previous Model 3 owners the option to upgrade. The vegan steering wheel costs $550 and another $50 for installation.
Tesla Solar News

Tesla has been putting forth a lot of effort into their solar panel division recently. Along with their recent rental program and pricing revamp for residential solar panels they have moved on to making their commercial solar panel pricing more transparent. For the time being they are only available in California. There are three different sizes: 40 kW, 120 kW, and 240 kW all of which are available for buying or renting. With commercial electricity rates in California being about $0.18, the renting option becomes very attractive as each configuration undercuts the rate significantly, ranging from $0.129 to $0.099 per kWh depending on which size solar array you get. As with the residential panels, the subscription service for commercial properties follow the same guidelines:
Pay for what you generate every month
Installation costs included
No long term contract
Your subscription can be cancelled anytime
You can remove your system at any time for any reason. Tesla will charge you a nominal fee covering our costs to remove it, or you can find another qualified contractor to remove the system and return it to us.
Support and warranty included
Tesla Service Centers Expanding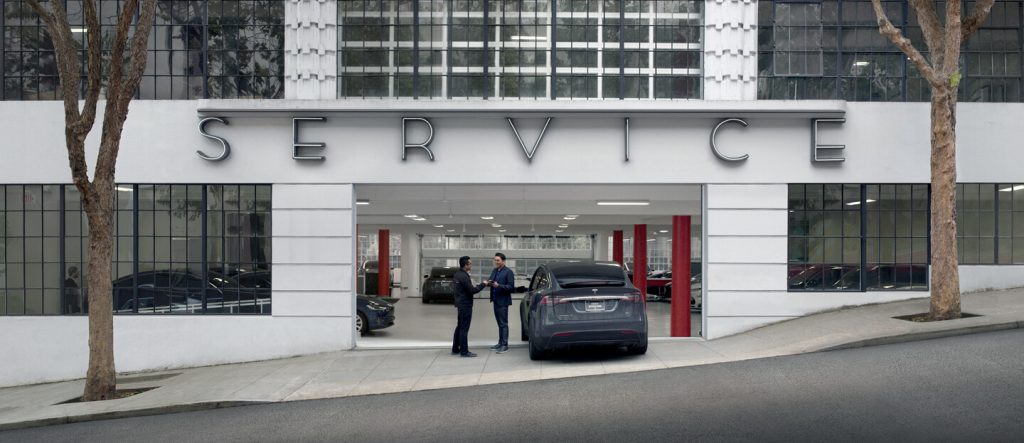 In some of the latest Tesla news, the company is rapidly expanding their global service network. With the rate the company is currently selling cars at, a Tesla service growth is exponentially needed to maintain their relatively short wait times. The company has actually increased their job listing and offerings by 33% since July. While some listings are for Tesla's software side, the majority is seen for their current service center expansion.
Service center expansion is at max speed, so yes

— Elon Musk (@elonmusk) September 16, 2019
Tesla Model 3 earns IIHS Top Safety Pick+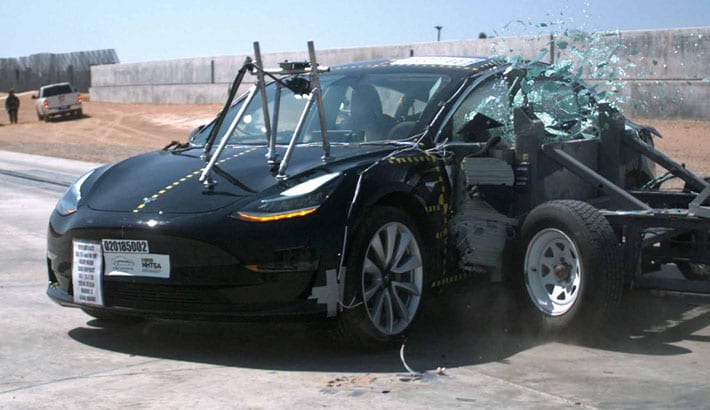 The Model 3 continued its tour of earning top safety picks from various crash testing agencies around the world. This time it received the Insurance Institute for Highway Safety's (IIHS) highest rating, Top Safety Pick+. It has become the second electric vehicle to receive the award after the Audi e-tron. To get the IIHS's Top Safety Pick+ award, a car must score a good (the highest rating) in each of the tests that the IIHS has which includes: small overlap driver-side, small overlap passenger-side, moderate overlap front, side, roof strength, head restraints & seats, headlights, along with superior front crash prevention. The Model 3 now adds on to its impressive streak of great ratings from the NHTSA, Euro NCAP, as well as the Australasian NCAP. You can find the full breakdown of the IIHS ratings here.
Gigafactory 3 Updates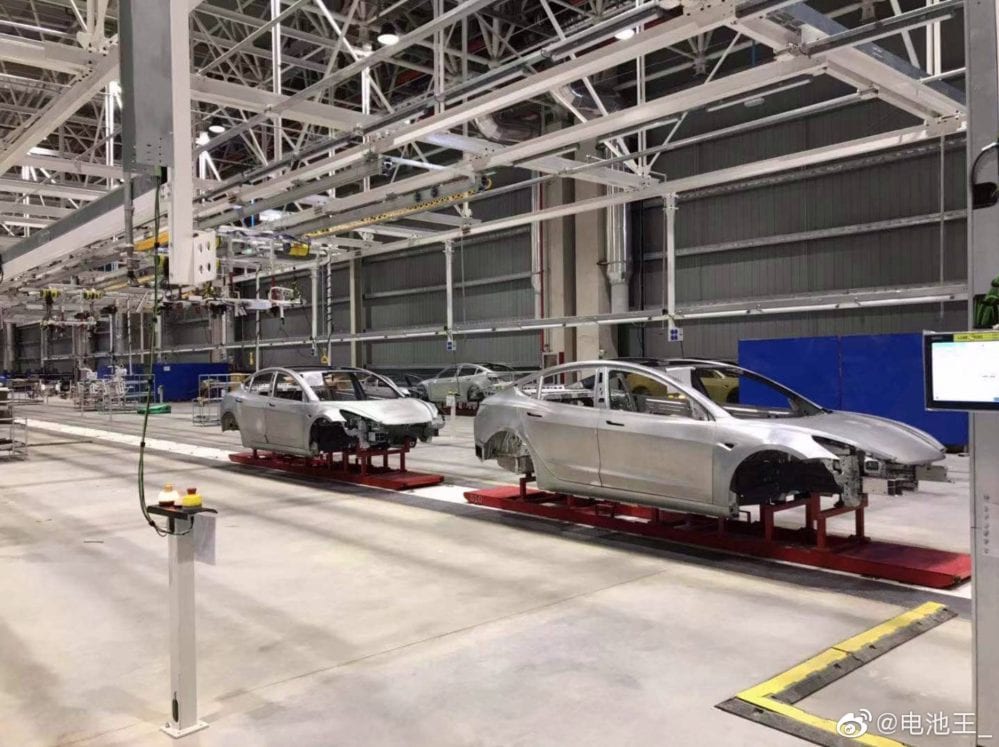 The Gigafactory 3 stands as Tesla's Chinese factory aimed to beat tariffs for the Asian markets. Development began late last year and according to locals, it seems nearly completed. The company has actually began an expansion before even opening it. Rumors state that the extended building could potentially house Tesla's own battery production. While initially the plan for Gigafactory 3, due to increasing trade war pressure Tesla chose to focus the factory towards Model 3 and Model Y production.
Battery cells for Gigafactory 3 are set to come locally from LG Chem. Interestingly enough, reports are stating that Tesla could potentially which to NCM battery cells for their cars made in China. Tesla currently uses NCA cells for their cars and reserve NCM cells for their Poweralls and Powerpacks.
According to sources, Tesla is on track with their stated timeline. Production is set to begin in the next few weeks with an output goal of 3,000 units per week by the end of this year. Local reports state that production is set to begin on October 14th. The company has been hiring heavily for Gigafactory 3 production, engineering, and software development.
Tesla V10 Software Update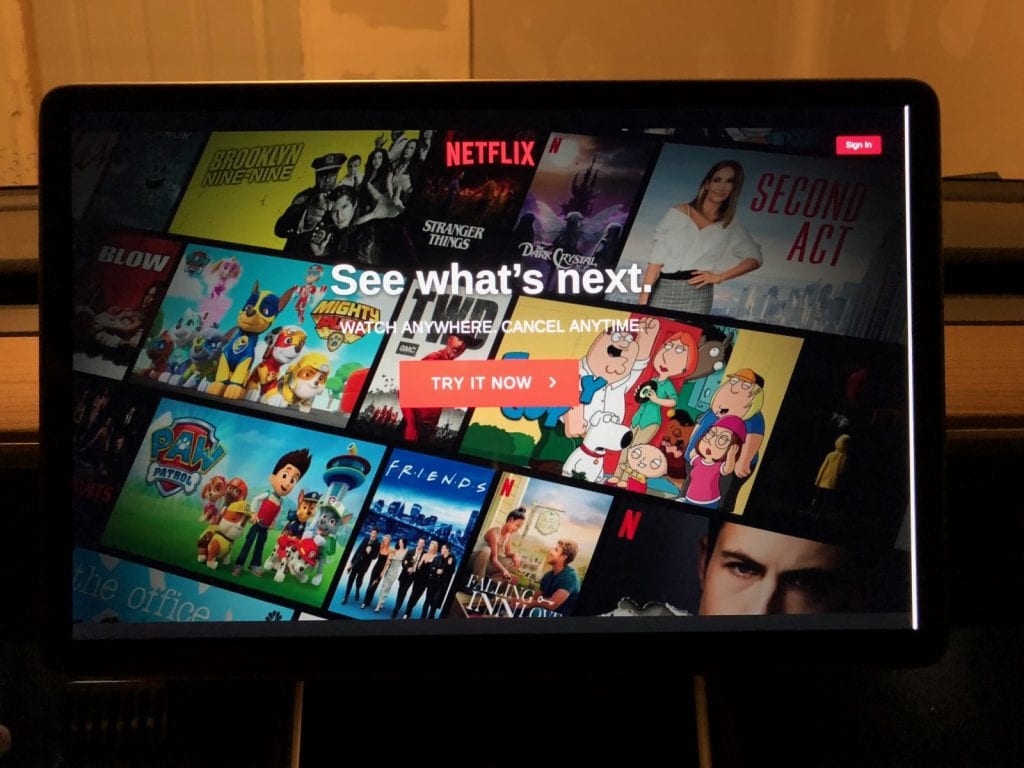 Tesla's next big software update, Version 10, was given a wide release at the end of this month. Many weeks went by as we speculated what features would be added in and looked for any clues from early insiders to see what would be added. The big appeal of this update was the number of fun features that Tesla was planning to add in. If there were to be a theme for this update, we would consider it entertainment. The update brought in Tesla Theater which allows streaming in video from platforms such as Netflix or Youtube. Caraoke was brought in so that you and your friends could sing to your hearts desire in the worlds most expensive karaoke machine. Cuphead, the most full-fledged game in Tesla's library, was also brought in so that you could test out your platforming skills. Along with those fun features, the update also brought smart summon to wide release, and improvements to both the driving visualization and maps, along with some other small features.
Tesla App Update
Along with the V10 update, the Tesla app also received an upgrade. Of course, the biggest one was the addition of the smart summon screen to track your Tesla as it makes its way to you. However, there were a couple other features added for early access members that seems to be limited to the Model 3 at this current moment. The first is the ability to open and close the windows from the app.
V10 with new Tesla app updates closes windows and more ????@Model3Owners @28delayslater @IanPavelko @TesLatino @ResidentSponge @LikeTeslaKim @NYKChannel thanks @elonmusk pic.twitter.com/YPpex0IMxK

— coptertube (@coptertube) September 26, 2019
Another small quality of life feature added, was the ability to start the defroster from the app, just in time for winter come and freeze your car. It doesn't seem like these features have had a wide release and do not know if they will make their way to the Model S or X.
Tesla Enhanced Summon Released
Elon stated that Smart Summon would be ready in ~6 weeks back in November 1st, 2018. Obviously when you translate this over to Tesla Time™ that translates to about 47 weeks as we finally have the wide release of Smart Summon. The features builds on Tesla's 'Summon' feature which allowed you move your car remotely a couple of feet forward or backwards in tight parking scenarios. Now Smart Summon takes it up a few notches and promises that the Tesla will be able to drive up to you within a 150-foot radius of the car, giving us a look at Tesla's progress towards full self-driving. Obviously with so many variable (cars, humans, curbs) there is not much room for error. None the less it does seem to work, but Tesla has to be walking on egg shells, because one miscalculation that results in the driverless car hitting a person will destroy all their efforts.
New Supercharger V3 Locations
The growth of Tesla's Supercharger network has seemingly come to a halt. The 2018 goal was to have 18,000 chargers and here we are going towards the end of 2019 with only 14,000 total chargers. Many believed this slow down was due to Tesla's Supercharger V3 development. Why continue installing V2 when the twice as fast V3 was right around the corner? Tesla seems to be back on track with their expansion but is still taking the V3 roll-out slowly. 40 new stations have been permitted in the last two months with only 10 being confirmed as having Supercharger V3 options.
Supercharger V3 allows for 250 kW charging and no charge splitting. This new rate gives the capability of charging 75 miles in just 5 minutes. All Model 3's have the ability to hit such speeds but only Model S & X's built after April 23rd can compare. The list of new Supercharge V3 locations go as follows:
Clearwater, FL
Davidson, SK
Dryden, ON, Canada
Lynchburg, VA
Madison, CT

Meriden, CT
Santa Rosa, CA
Sault Ste Marie, ON, Canada
Stockton, CA
Vienna, VA

Tesla vs Porsche

This month was a unique one as we got to see Tesla and Porsche go head to head on the famous Nurburgring track. Prior to the Porsche Taycan unveiling a few weeks back, the sports car manufacturer set a new lap record setting the new standard for electric sports cars. The feat was almost directly calling out Tesla and they in fact took the challenge. After a few weeks of preparation, Tesla beat Porsche's time by ~20 seconds in a modified Model S. The entire display fared well for Tesla 's publicity who owes much thanks to the Porsche Taycan. Tesla once again proved their lead in this market they themselves created.

The Model S ran a rumored 7:22 lap time with Tesla confirming the 'ability to achieve' 7:20. The company believes that with some improvements, a 7:05 time may be possible. They plan to return to the track next month.

New Tesla Model S Plaid Edition

The car used to beat the Porsche Taycan was not just a modified Model S, it is a prototype that is set to be made available soon. Scheduled to enter production in October or November of 2020, the Plaid edition Model S will hold performance specs like no other. The all new powertrain and chassis allows for three electric motors. The electric sports car is also fitted with a new front face and rear spoiler.

The Model S Plaid will be seen as a direct competitor to the Porsche Taycan Turbo S in terms of performance. Currently, a Model S Performance caps out at ~$100,000 while the Taycan Turbo S starts at a ludicrous $185,000. This gives Tesla the opportunity to add some financially heavy features such as a third motor while maintaining adequate margins. Tesla will also be bringing back the fan favorite 7-seater option for the Model S alongside this vehicle. The new Tesla Model S is set to still cost less than the competition while blowing pass them in a track.

Plaid will also be an available option on the Model X and next gen Roadster. The Roadster is currently scheduled for 2020 and will be visiting the Nurburgring in an attempt to break the all-time lap record of 6:44.97s.

Tesla Q3 Ends – 100,000 Cars Delivered

In a leaked email from Tesla CEO, Elon Musk, we learned that Tesla is most likely going to hit 100,000 cars delivered this quarter. This puts them on track and within their previously stated guidance of 360,000-400,000 cars delivered in 2019. There have already been over 110,000 orders placed for the month with 100,899 VINs assigned so delivery will be just a matter of logistics. We will know the official numbers in a couple weeks as we receive the quarterly recaps.

"We have a shot at achieving our first 100,000 vehicle delivery quarter, which is an incredibly exciting milestone for our company!

The challenge is making sure that we have the right car variants in the right locations and rallying as much as our company resources as possible to help with the end of the quarter deliveries."