Welcome to our weekly Tesla news recap, where we discuss and share the latest Tesla news. If you don't have the time to constantly monitor Tesla and their ever-changing company and products, this is for you. This week, Tesla announced 7% layoffs, a Model S recall, and more.
Solution to ICEing
ICEing has become a common theme at Superchargers or EV chargers in general. It's when a non-electric vehicle decides to take up or block a charging spot. Whether it's due to lack of knowledge or hatred is a case by case basis but regardless, with such low amounts of infrastructure, this needs to be solved.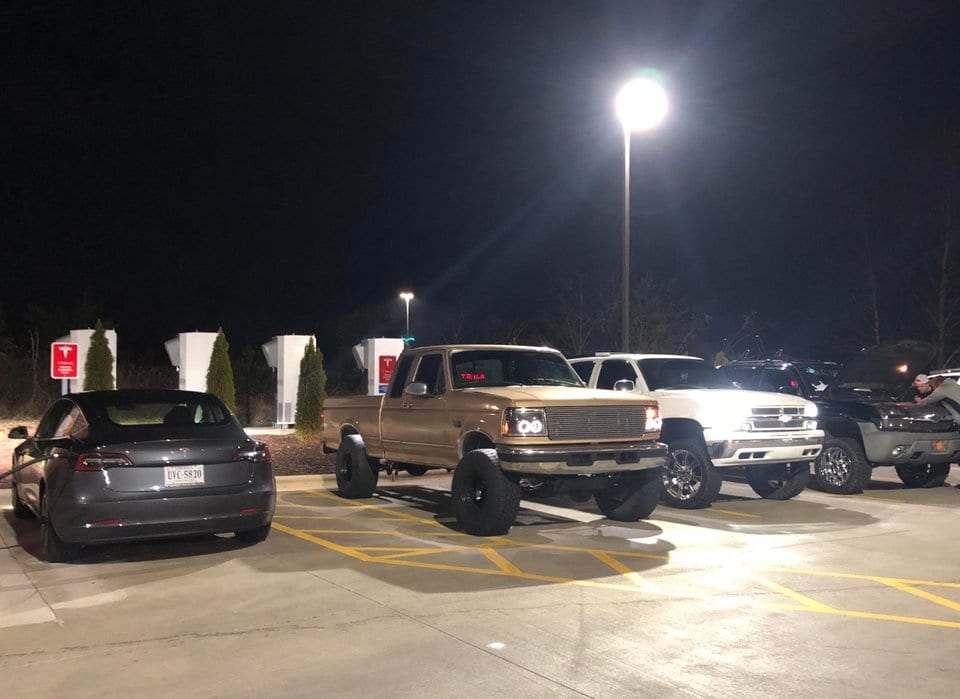 In a Chinese mall, Tesla has implemented a fix to the issue. A parking spot blocker that Tesla owners can lower from within an app. This solution is great for Tesla owners but the majority of Superchargers are placed on private property and would require owner input and approval. We actually do not know if this China case was implemented by Tesla or the mall itself.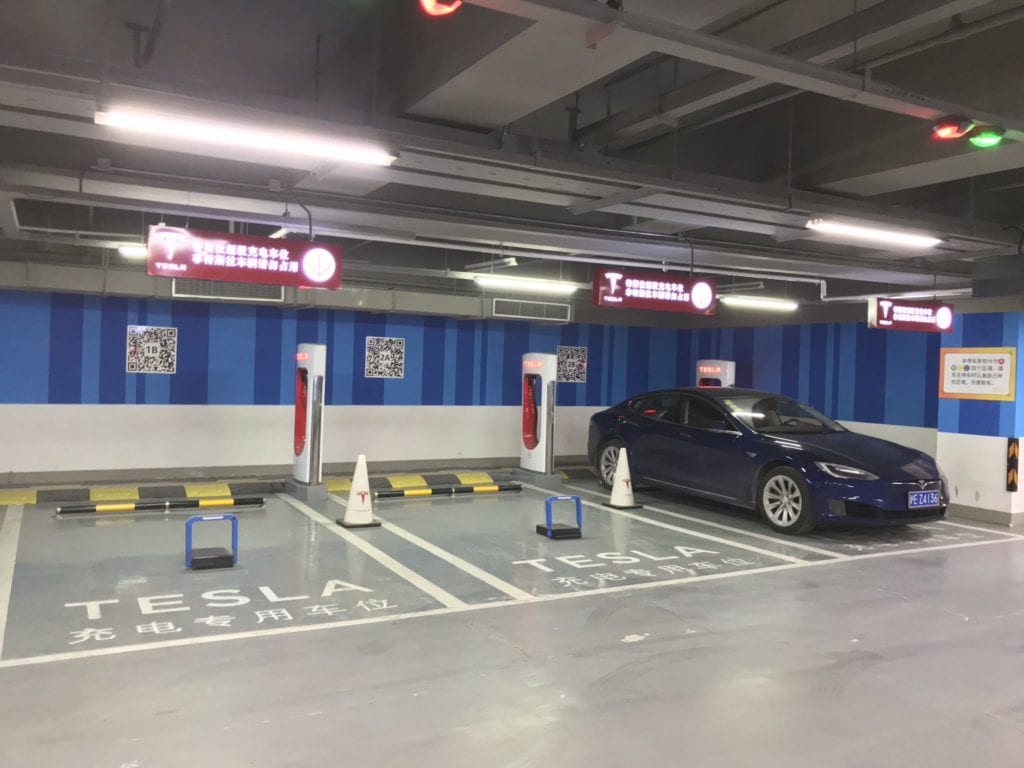 While it's nice that Tesla has taken the initiative, this technology isn't new. Others such as MyPark have been using this very system for an automated valet experience.
---
Tesla Referral Program Ending
The Tesla customer referral program will end on Feb 1. If you want to refer a friend to buy a Tesla & give them 6 months of free Supercharging, please do so before then.

— Elon Musk (@elonmusk) January 17, 2019
Elon Musk took to twitter to announce the end of the notorious Tesla referral program. While Tesla claims they have no marketing budget, they offered prizes worth thousands of dollars for referrals. There's no accurate numbers to display as Tesla keeps referral numbers under wraps, but from sites where you can manually input your data, we can see Tesla has given away at least 80 next gen Roadsters. The Tesla roadster is set to start at $200,000.
Reddit user TeslaMecca compiled data with an estimated cost based on users signed up with top.teslastats.no.

This only shows data on 38,701 referrals. While there is no way to see how many referrals were actually used, Tesla offered free Supercharging if you used one. In 2018 alone, Tesla delivered a total of 245,240 vehicles. For comparison, in 2017, Ford spent $2.45 billion in U.S. marketing with 2.8 million vehicles sold. That's approximately $875 in advertising per car sold. While we don't know margins on the next gen roadster, we can estimate that each referral towards a next gen roadster was costing Tesla < ~$4,000 at base MSRP.
For those that don't know, each referral after five earned you 2% off the next gen Tesla Roadster. At 55, it was 100% off. You could earn a maximum of 2 Roadsters. Referrals under five had varying prizes from $0 – $6,000 that changed every few months.
Yes, ending on Feb 1. It's adding too much cost to the cars, especially Model 3.

— Elon Musk (@elonmusk) January 17, 2019
Originally, the program was only opened to high margin vehicles such as the S & X. Once opened up to the Model 3, referral stats started to take off. Some are speculating that the end of the program means the standard range Model 3 is near but if that were the case, why not just exclude the Model 3 from referrals like it was from the start?
How do you feel about this latest Tesla news and the program finally coming to an end? While it was expensive, Tesla has no actual marketing budget to make up the gap in sales that the system brought them. Sites and YouTube channels were formed around getting referrals. They pushed Tesla's narrative to millions in hopes of earning a free car.
---
Tesla to Offer Premium Air Filter for Older Cars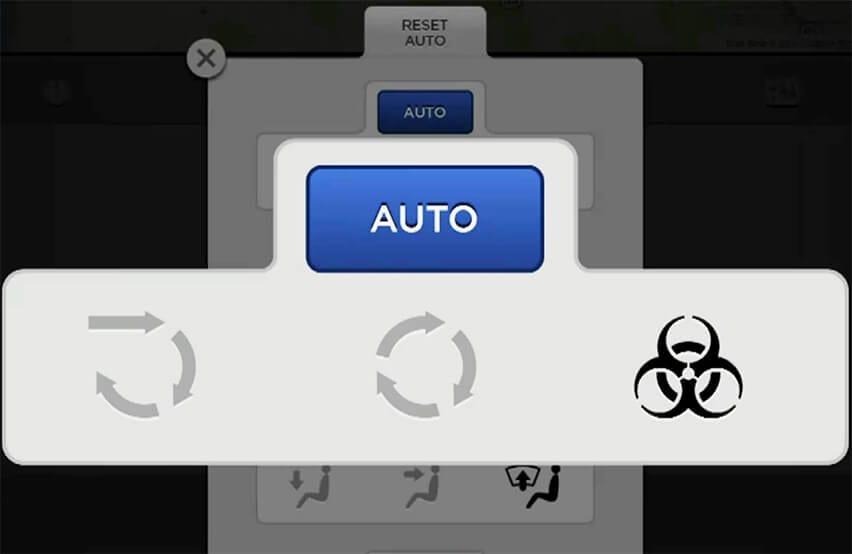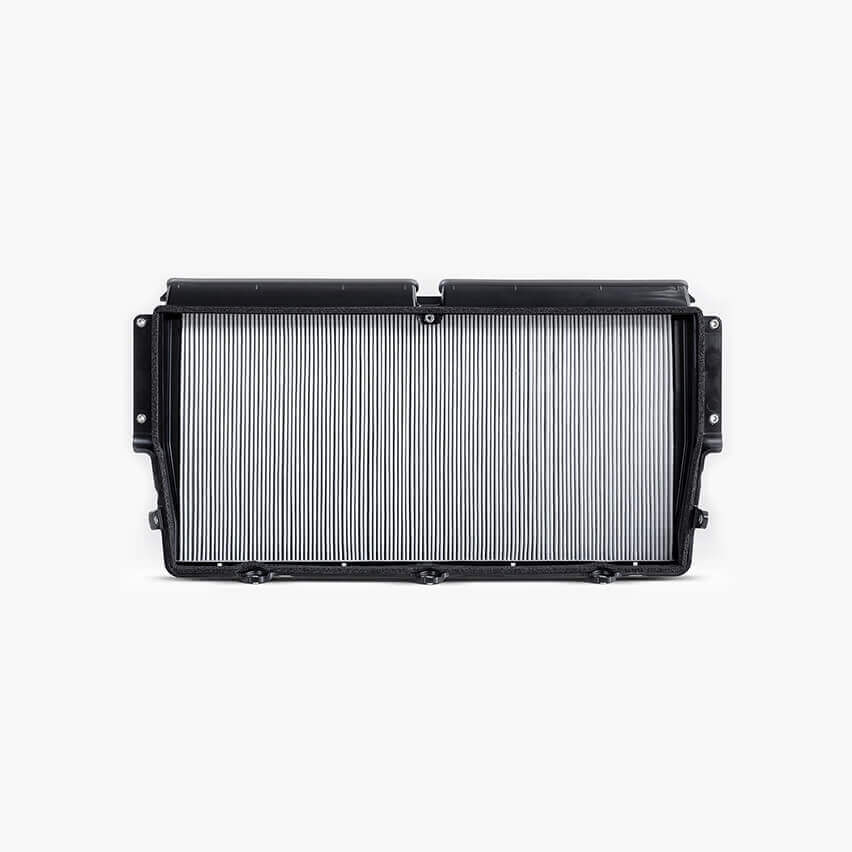 One of the things Tesla is known for is their HEPA air filter and bioweapon defense mode. It originally came packaged in with the Premium Upgrade for ~$4,500 (Tesla pricing changes frequently). Since then, Tesla has made the Premium Upgrade package standard with all Model S & X's. Some older Teslas without the package still have the slot for the air filter. Those who decided to save a few thousand dollars now have the opportunity to buy just the air filter for $500. Tesla claims the air filter to be 10x larger than a traditional car filter and removes "at least 99.97% of fine particulate matter and gaseous pollutants, as well as bacteria, viruses, pollen and mold spores." It can be installed on any Tesla the newer front (post April 2016).
---
Tesla Recall of 14,123 Vehicles
As part of the Takata airbag fiasco, Tesla is recalling 14,123 Model Ss in China. The Takata airbag failure resulted in the largest recall in U.S. automotive history and affected nearly every mass auto manufacturer. If you're in China with a Tesla Model S built in-between February 4, 2014 and December 9, 2016 , you're most likely affected.
---
Tesla to Reduce Workforce by 7%
In an email sent to employees and the SEC, Elon mentioned the need to cut expenses in order to meet the $35,000 price point for the Model 3. Tesla just increased their workforce by 30% last year. They're now building more cars than ever but have now decided they've overemployed. Elon also mentioned that Q4 was not as profitable as Q3. In Q3, Tesla reported their first ever profit of 4% or $312 million.
January 18, 2019

This morning, the following email was sent to all Tesla employees:


As we all experienced first-hand, last year was the most challenging in Tesla's history. However, thanks to your efforts, 2018 was also the most successful year in Tesla's history: we delivered almost as many cars as we did in all of 2017 in the last quarter alone and nearly as many cars last year as we did in all the prior years of Tesla's existence combined! Model 3 also became the best-selling premium vehicle of 2018 in the US. This is truly remarkable and something that few thought possible just a short time ago.

Looking ahead at our mission of accelerating the advent of sustainable transport and energy, which is important for all life on Earth, we face an extremely difficult challenge: making our cars, batteries and solar products cost-competitive with fossil fuels. While we have made great progress, our products are still too expensive for most people. Tesla has only been producing cars for about a decade and we're up against massive, entrenched competitors. The net effect is that Tesla must work much harder than other manufacturers to survive while building affordable, sustainable products.

In Q3 last year, we were able to make a 4% profit. While small by most standards, I would still consider this our first meaningful profit in the 15 years since we created Tesla. However, that was in part the result of preferentially selling higher priced Model 3 variants in North America. In [TSLA] Q4, preliminary, unaudited results indicate that we again made a GAAP profit, but less than Q3. This quarter, as with Q3, shipment of higher priced Model 3 variants (this time to Europe and Asia) will hopefully allow us, with great difficulty, effort and some luck, to target a tiny profit.

However, starting around May, we will need to deliver at least the mid-range Model 3 variant in all markets, as we need to reach more customers who can afford our vehicles. Moreover, we need to continue making progress towards lower priced variants of Model 3. Right now, our most affordable offering is the mid-range (264 mile) Model 3 with premium sound and interior at $44k. The need for a lower priced variants of Model 3 becomes even greater on July 1, when the US tax credit again drops in half, making our car $1,875 more expensive, and again at the end of the year when it goes away entirely.

Sorry for all these numbers, but I want to make sure that you know all the facts and figures and understand that the road ahead is very difficult. This is not new for us – we have always faced significant challenges – but it is the reality we face. There are many companies that can offer a better work-life balance, because they are larger and more mature or in industries that are not so voraciously competitive. Attempting to build affordable clean energy products at scale necessarily requires extreme effort and relentless creativity, but succeeding in our mission is essential to ensure that the future is good, so we must do everything we can to advance the cause.

As a result of the above, we unfortunately have no choice but to reduce full-time employee headcount by approximately 7% (we grew by 30% last year, which is more than we can support) and retain only the most critical temps and contractors. Tesla will need to make these cuts while increasing the Model 3 production rate and making many manufacturing engineering improvements in the coming months. Higher volume and manufacturing design improvements are crucial for Tesla to achieve the economies of scale required to manufacture the standard range (220 mile), standard interior Model 3 at $35k and still be a viable company. There isn't any other way.

To those departing, thank you for everything you have done to advance our mission. I am deeply grateful for your contributions to Tesla. We would not be where we are today without you.

For those remaining, although there are many challenges ahead, I believe we have the most exciting product roadmap of any consumer product company in the world. Full self-driving, Model Y, Semi, Truck and Roadster on the vehicle side and Powerwall/pack and Solar Roof on the energy side are only the start.


I am honored to work alongside you.

Thanks for everything,

Elon
---
Tesla has Increased the Price of Superchargers
Tesla has been attempting to phase out free Supercharging for quite some time now. With the end of the referral program, every new car being sold thereafter will have to pay for Supercharging. With the growing amount of Teslas on the road, the Supercharger network becomes utilized more and more. To adjust for this growing demand, Tesla has changed the pricing of Supercharging. While the cost of Supercharging per kWh was determined by what state you were in, it is now set on a charger by charger basis for more fine-tuned energy needs. For example New York state had a $0.24 per kWh rate state-wide. However downtown New York has a charger that charges $0.34 per kWh after this price adjustment. Overall it seems like the nationwide average is now $0.31 per kWh according to Tesla Overall it would seem that your local Supercharger has gotten a price increase. As always Tesla reminds us that they do not view the Supercharger network as a price center and are just using to funds to maintain and expand the network. In a statement to Electrek, they wrote:
"We're adjusting Supercharging pricing to better reflect differences in local electricity costs and site usage. As our fleet grows, we continue to open new Supercharger locations weekly so more drivers can travel long distances at a fraction of the cost of gasoline and with zero emissions. As has always been the case, Supercharging is not meant to be a profit center for Tesla."