Did you ever wonder what the design elements of the Tesla Cybertruck would look like in an El Camino-esque sports car? Well wonder no more, as one 3D modeler took the task upon himself and did the hard work for us and modeled a Tesla Cyber Roadster, and he even was nice enough to give us a time lapse of how he did it.
Khyzyl Saleem is a 26-year-old Guildford-based concept artist whose work you might have already be familiar with if you played the newest Need for Speed: Heat title, for which he designed the Polestar 1 cover car.
Saleem described the process of the redesign, saying:
Don't get me wrong, I love what Elon is doing in this industry, truly breaking those boundaries and the original design is bonkers, I just wanted to add my own flavour to it. I modeled the truck as my base first, and altered a few body lines slightly just to make it a bit more interesting, its still a truck so went down the Trophy Truck esque route, oh, and I filmed me modelling the entire thing! I added fenders that add a bit of curvature to the truck, but still tried to maintain the futuristic element to it. Bertone inspired, still the same size/scale as the original, just on the lowest height setting
The result is a truly insane widebody slammed sports car that manages to look even more cyberpunk than the Cybertruck is and might make fans want a future Tesla Cyber Roadster to make an appearance.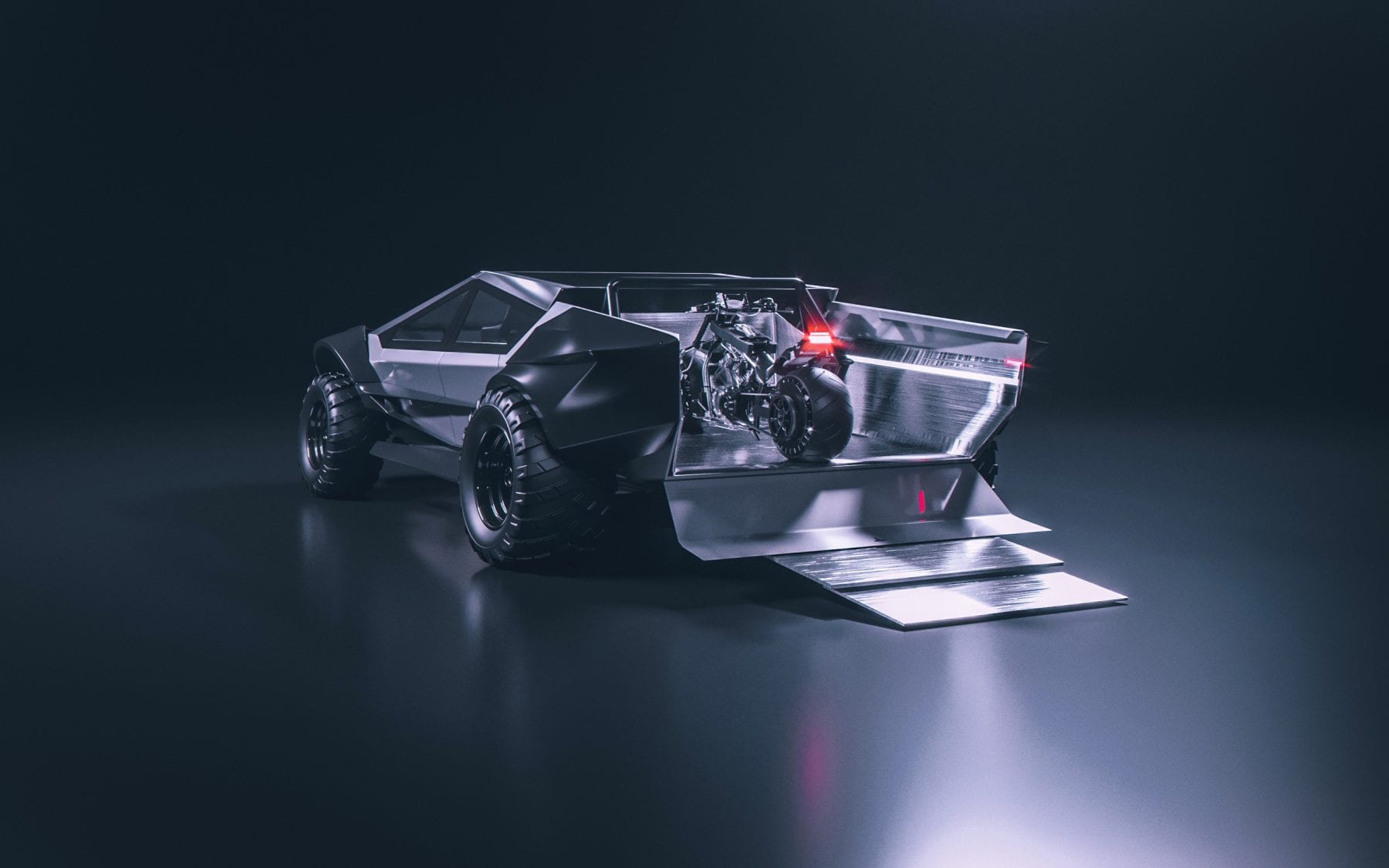 You can check out his Artstation here for a collection of truly cool renders that he has made, and if you like this render of the Cyber Roadster, it is available as a print as well.
What do you guys think of the render? Should Tesla consider taking the design language of the Cybertruck to future models, or should it stay with just this one model?