Since 2014 Zoox has been hard at work to deliver their interpretation of an autonomous electric robotaxi. Their progress over those years caught the attention of many, including Amazon, who purchased the company in June 2020 for over $1.2 billion. Now the company gives us the first look at their electric shuttle.
The Zoox robotaxi takes on a familiar box shape that many other small shuttles are going for. Entering through a sliding door you will see the interior features two-by-two seating facing each other. The cabin features comfortable armrests, wireless phone charging, and small screens within the seats for you to keep an eye on your trip information. While the interior looks spacious enough, Zoox boasts that it has one of the smallest footprints in the auto world with a length of only 3.63m (slightly below 12 feet).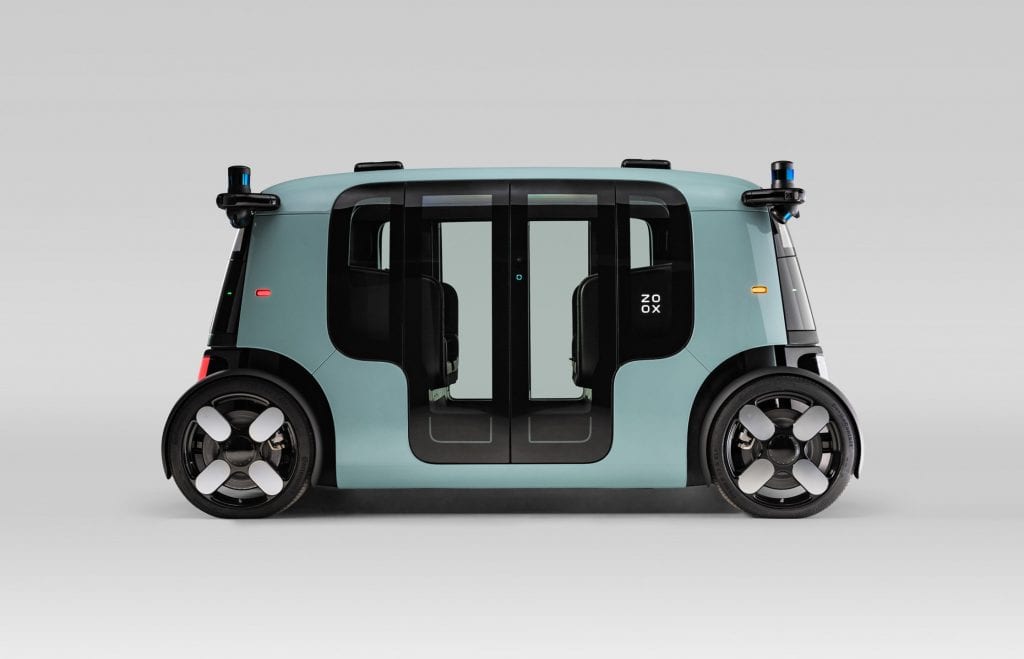 The small size, combined with the four-wheel steering, and bidirectional driving allows the Zoox robotaxi to be as maneuverable as you can basically get. This not only saves time and allows the vehicle to squeeze into tight spots, but it reduces the chances for troublesome autonomous U-turns.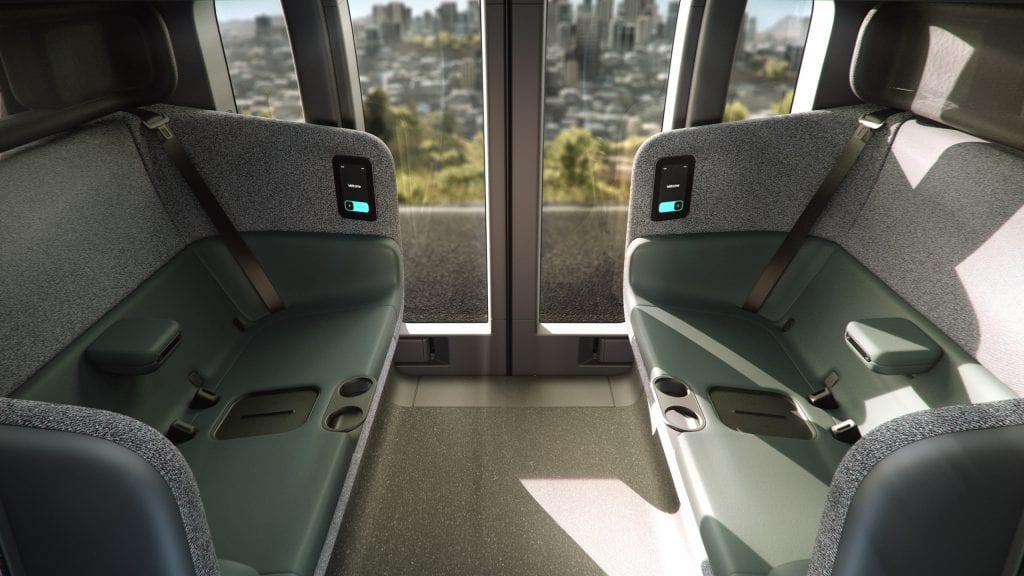 The announcement did not go into too much detail regarding the sensor suite, but we can see that each corner of the vehicle is covered in presumably LIDAR to give the electric shuttle a 360-degree field of view that extends 150 meters. We can also assume that it has the standard set of radar and ultrasonic sensors as well.
As for performance, the robotaxi has a whopping 133 kWh battery which Zoox says will allow the shuttle to work for 16 continuous hours, minimizing any downtime. No details regarding the actual range were given. Also, while the vehicle is meant for urban transportation, it is capable of reaching 75 mph so highway travel is also possible.
Aicha Evans, Zoox CEO had the following to say regarding the reveal:
"Revealing our functioning and driving vehicle is an exciting milestone in our company's history and marks an important step on our journey towards deploying an autonomous ride-hailing service. We are transforming the rider experience to provide superior mobility-as-a-service for cities. And as we see the alarming statistics around carbon emissions and traffic accidents, it's more important than ever that we build a sustainable, safe solution that allows riders to get from point A to point B."
Safety of course is also a big concern. Not only because all the trust is now in the programming of the vehicle, but also because you have to think of a way to effectively protect four people who are facing each other. Jesse Levinson, Zoox Chief
Technology Officer and Co-Founder spoke about the importance of safety:
"Safety is the foundation of everything we do. Building a vehicle from the ground-up has given us the opportunity to reimagine passenger safety, shifting from reactive to proactive measures. These include new safety features such as our airbag design, redundant hardware throughout the vehicle, a unique sensor architecture, and a custom AI stack that detects and mitigates potential risks. Our vehicle has passed key FMVSS crash tests, and we are continuing to look for new, innovative ways to protect our riders and others on the road."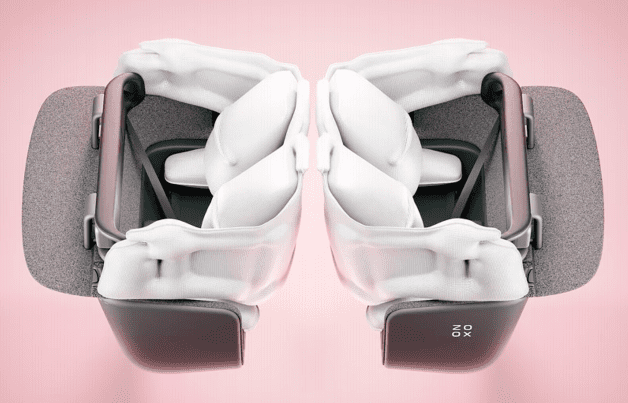 Zoox did not give an estimate regarding when we might see these robotaxis on the streets. They are however one of a handful of companies that are allowed to test their vehicles in California without a safety driver behind the wheel, so they have been making serious progress.
What do you guys think of the company and it's car? Let us know down in the comments below.