Drako Motors is another electric car startup with ambitions to bring an electric car to market. However, unlike some other companies with the same aspirations but empty promises, it looks like Drako will actually be able to deliver a full-fledged production model in the near future. The Drako GTE is an stunning four-door electric supercar fit for anyone who can afford it.
After almost a decade of development, Drako Motors, co-founded by Dean Drako and Shiv Sikand, have delivered an actual production version of their GTE. In a time where we see countless car concepts being presented, it is impressive to see a company keep quiet for almost a decade and then in one fell swoop, present a production version of their car. Within the press release, Drako makes sure to emphasis that this is "not a design concept or prototype".
The GTE made its official debut at the Quail Motorsports Gathering in Carmel, California. Its claim to fame comes from its great looks and very impressive power specifications.
The Drako GTE uses a quad motor setup that aid's in making sure the electric supercar can perform at its absolute peak under pressure.
With a fully electric quad motor architecture, GTE was designed to elevate the modern driver
experience to an entirely new level. Four permanent magnet hybrid synchronous motors
generate a colossal 1,200 hp and 8,800 Nm of combined wheel torque providing astonishing
acceleration up to a 206 mph top speed. Each of GTE's wheels are connected to a motor through
separate direct-drive gearboxes enabling individual wheel control for extremely precise torque
delivery.
This electric supercar will come with a 90 kWh battery pack and a maximum charge rate of 150 kW. There is no word yet on the range of this electric car, but with that much power coming from the four motors, I doubt that there will be any compromises in range.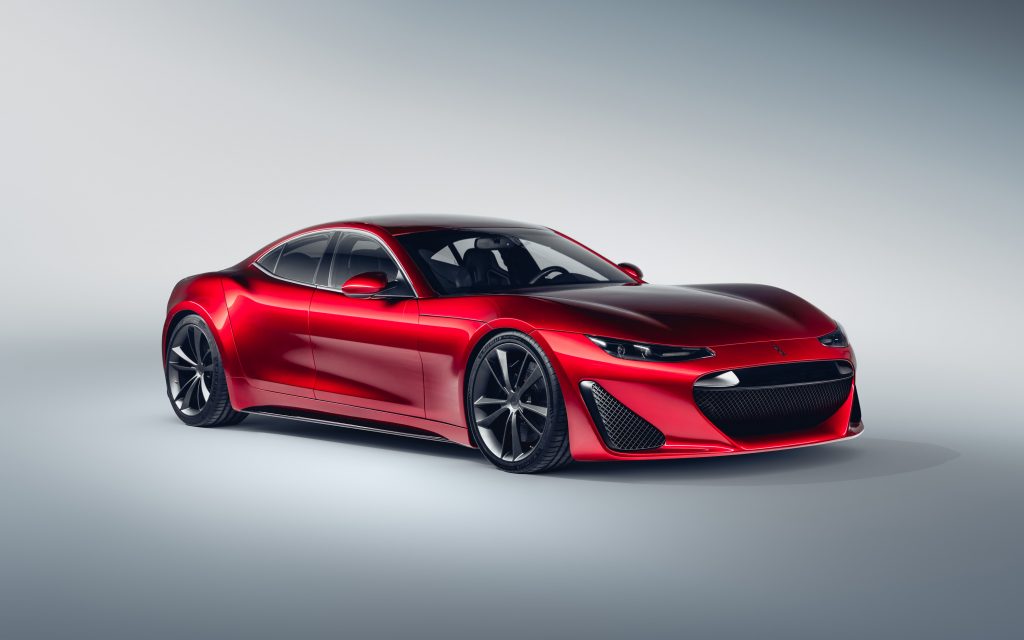 There is also no official 0-60 mph time, but with so much power, again, we anticipate the Drako GTE to put down a very competitive time.
With four electric motors being able to control each wheel individually, Drako uses the architecture to its advantage when it comes to torque vectoring, allowing precisely as much power to be delivered to each wheel as needed, no more, no less. The system is evident in the video above where the GTE takes every corner with speed and ease. Additionally, there are dials that are very reminiscent of ones found on Ferrari steering wheels. They allow the driver to set what kind of road conditions they are driving on to further fine-tune the electric supercars handling.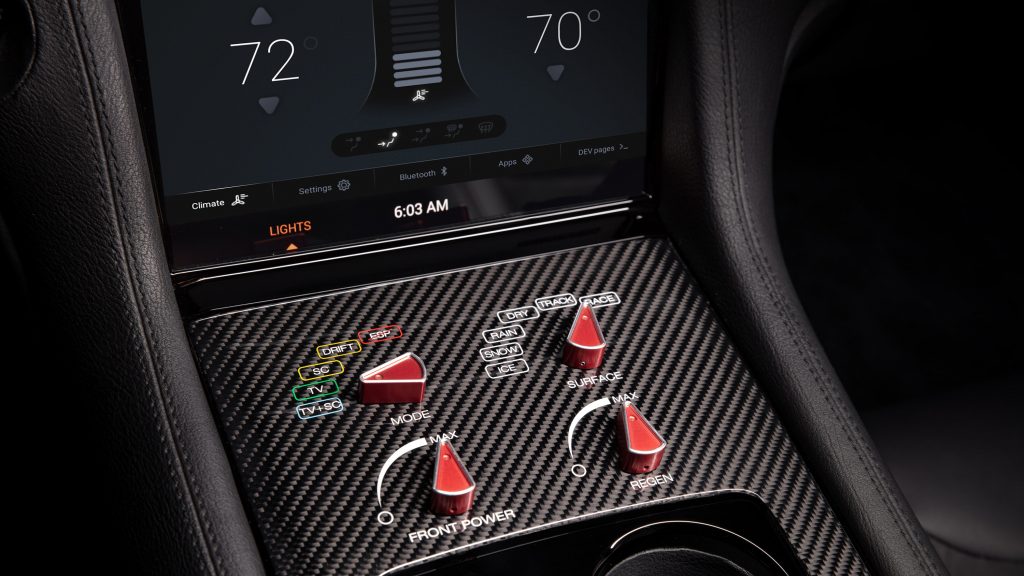 For those that might be looking at the Drako GTE and are getting Fisker Karma vibes, you are not wrong. The chassis is provided by Fisker, so there are definitely some Karma proportions. The design of the GTE was done by Lowie Vermeersch, who has designed cars such as the Ferrari 458, Ferrari FF, and Alfa Romeo 2uettottanta.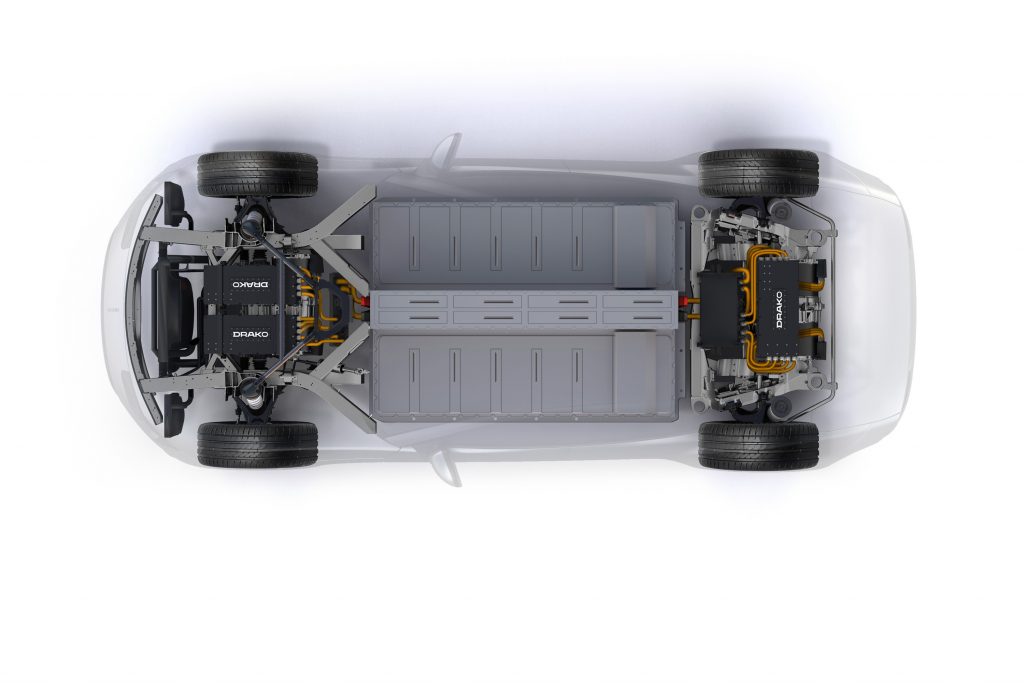 There is also a track version of the Drako GTE which has a "track optimized battery" along with:
GTE is outfitted with top level components throughout its chassis. Öhlins suspension provides
superior composure and ride quality on the road, while also offering full four-way adjustability for
the track. Front and rear carbon ceramic Brembo brakes deliver phenomenal stopping power
without fade during prolonged track sessions. 20 inch Michelin Pilot Sport Cup2 tires serve as
track tires, while 21 inch Michelin Pilot Sport 4S tires provide advanced road capabilities.
So, if you are in the market for a four passenger electric supercar that can hang with the best of them, I hope you have a substantial savings. The Drako GTE will run you $1.25 million at the minimum and there will be only 25 made. We will have to wait to see if Drako will continue production of the GTE or perhaps introduce another car in the future.
Drako GTE Specifications
Powertrain: Four permanent magnet hybrid synchronous motors (225 kW each)
Horsepower: 1,200 hp
Wheel Torque: 6,500 ft-lbs / 8,880 nM
Top Speed: 206 mph
0-60 mph Time: Unknown
Battery Pack: 90 kWh
Range: Unknown
Charging Rate: 150 kW
Charging Protocol: Compatible with current widely available EV charging infrastructure:
J1772, CCS, CHAdeMO
What do you guys think of the Drako GTE electric supercar? Let us know down in the comments below.
Source: Drako Motors