Michelin has announced the launch of their Pilot Sport EV tire, the first tire that they have made specifically for the needs of electric cars. While yes, an electric car is still a car at the end of the day, Michelin has seen a market for addressing some of the quirks of EV driving.
Over the past six years, Michelin has been hard at work making tire compounds for the Formula E racing series, the electric equivalent to F1 racing. With all that time spent providing tires for some of the highest performing electric cars in the world, Michelin has decided to take what they learned from Formula E and wrap it up in a package for regular EV drivers.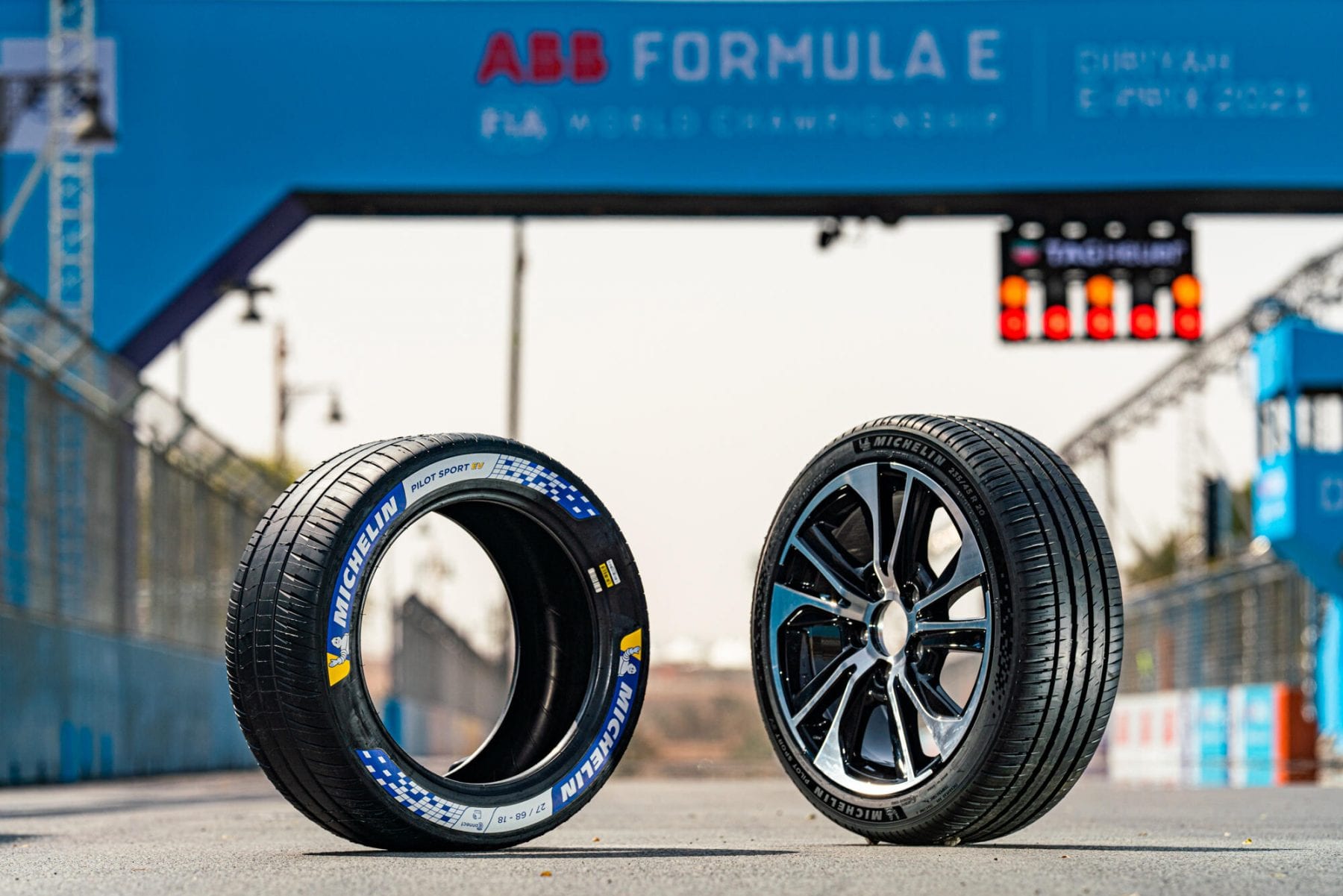 The Pilot Sport EV tire is not simply one of their Pilot Sport tires with 'EV' slapped on at the end. Michelin has highlighted two aspects of the tire that almost all EV buyers will find useful: more range, and less road noise.
This tire has a lower rolling resistance than Michelin's other offerings. In an internal test where they used an electric car weighing approximately 4,700 pounds, they found that the Pilot Sport EV provided 37 miles of extra range when compared to a similar-sized Pilot Sport 4 SUV. I don't think I have to explain to you the merits of maximizing the amount of range that your EV can utilize.
Additionally Michelin states that the Pilot Sport EV tires can reduce cabin noise by 20% thanks to a "custom-developed polyurethane foam" that dampens the noise. With the absence of engine noise, many new EV drivers have become aware of the road noise transferring through their tires. You can see that this gained in importance with Tesla adding outside noise cancellation in the refreshed Model S and X.
Tire wear was also given a priority as the instant torque and faster acceleration of electric sports cars have wreaked havoc on many tires. Also in keeping with the spirit of electric cars and sustainability, Michelin has stated that they will try to offset all the carbon emissions related to the production of the Pilot Sport EV.
This process includes the financing of projects aimed at offsetting and absorbing the residual CO2 emissions associated with tire production through the Livelihoods carbon fund until the day comes when it will be possible to eliminate them entirely.
The tires are already available in China and will make their way to Europe and North America by Q3 2021. There will be 16 sizes for 18-22 inch rims.
Is this all a marketing ploy? Does there exist a tire that fits these specifications and it's simply just not branded as 'EV'? Maybe. We will see if there will be a substantial price premium on this. I don't claim to be a tire guru by any means so if there are any rubber gurus that will compare these tires to other popular models, please let me know.
What do you guys think of "EV tires"? Wouldn't all these things be appreciated in a gasoline car as well? Let us know down in the comments below.
Source: Michelin