Oregon-based automaker Arcimoto has recently opened pre-orders for their upcoming Evergreen Edition Fun Utility Vehicle (FUV) with a targeted base price of $11,900.
The three-wheeled electric vehicle sports a striking semi-enclosed motorcycle-like design with a tadpole trike configuration that features two wheels in the front and one wheel in the rear. According to Arcimoto, the Evergreen Edition Fun Utility Vehicle will feature a top speed of 75 mph (121 km/h), an estimated city range of over 100 miles (161 km), and will reportedly come pre-loaded with heated seats, heated grips, Bluetooth speakers, removable doors, lockable rear storage, Level 1 charging cable, and HOV lane access. Arcimoto has since described the electric vehicle as "one of the lightest, most affordable, and most appropriate electric vehicles suitable for the daily driver."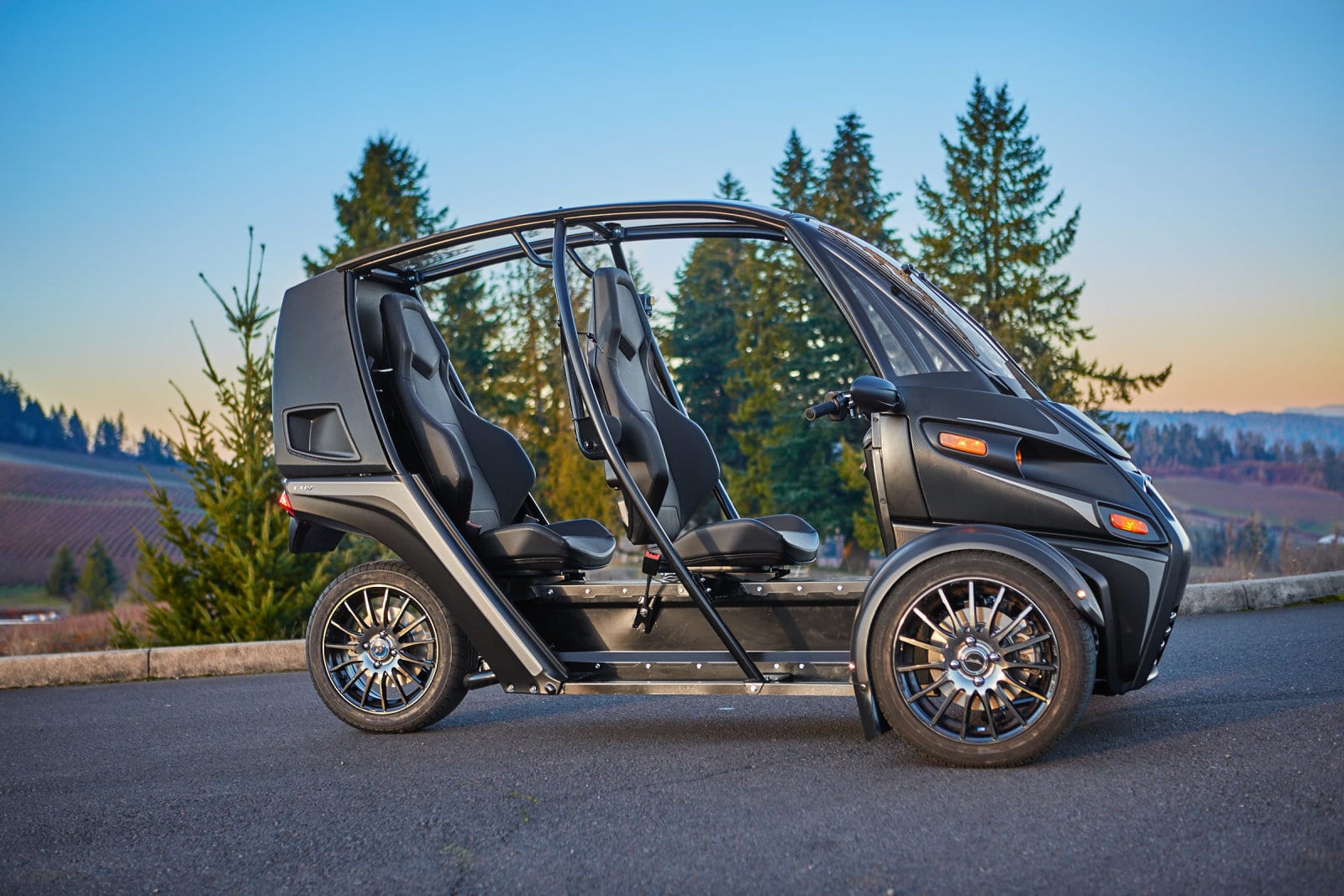 Arcimoto announced the opening of pre-orders for the FUV in their most recent press release, stating:
"Starting today, Arcimoto will reach out to its earliest pre-order customers in Oregon, California, and Washington to confirm their Arcimoto reservations. Customers who decide to reserve an Evergreen Edition will then choose colors and make a non-refundable reservation payment of $5,000 to secure their place in the production queue."
Arcimoto Founder and President Mark Frohnmayer commented on the announcement, adding:
"In 2007, we set out to build the world's most affordable and efficient everyday electric vehicle that also happened to be insanely fun to drive. The FUV Evergreen Edition is the realization of that vision. With the FUV, you save money on gas, time on parking, and your daily commute is transformed into a pure electric joyride. Finally, a practical, American-made solution to the two greatest challenges facing the world today: global warming and getting groceries.

As we scale operations and drive down costs, we intend to introduce even more affordable variations until we hit our target base price of $11,900. The Evergreen epitomizes our commitment to an American-made everyday electric vehicle that is affordable for everyone. It is the FUV by which all other FUVs will be measured."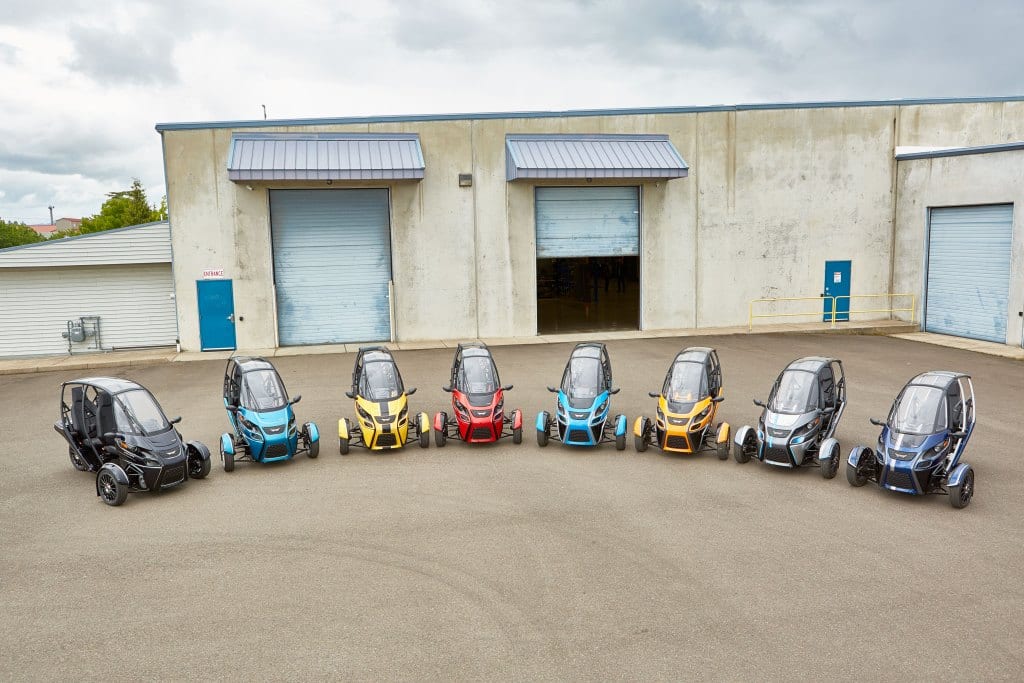 Despite their initial price point of $41,000, the first retail Evergreen Edition Fun Utility Vehicles are available now for a significantly lower starting price of $19,900. According Arcimoto, the first 100 Evergreens are expected to be delivered by the end of June 2019 with the goal to deliver all current US-based pre-orders by the end of Q2 2020 as the automaker works to expand their service and delivery networks.
Source: AP News