Citroen has introduced a very quirky looking two-seater small electric car that looks to expand the accessibility towards car ownership and leasing.
While I did say 'car', technically the Ami is classified as a quadricycle like the Renault Twizy. Effectively this means that anyone in France over 14 years of age (and over 16 in most European countries) is able to drive the Ami without a driver's license.
Of course, you would assume that to be classified as a quadricycle and not a car would mean that the Ami isn't the most powerful car in the world. You would be right in that assumption.
The small electric car only has a 5.5 kWh battery and 6 kW (8 hp) of power, allowing the Ami to have a blistering top speed of about 28 mph and a range of 43 miles. Citroen says that it would take about three hours to charge the car using a standard 220-volt outlet.
Moving on to the design, the name of the game is symmetry. The Ami essentially looks the same from the front as it does from the back, an almost perfect cube. The doors are the most peculiar feature of the Ami as they too are symmetrical. This means that the driver's side door is hinged from the back, while the passenger's side door opens traditionally with the hinge in the front. All the symmetry in the car allows for individual parts needing to be made, thus saving production costs.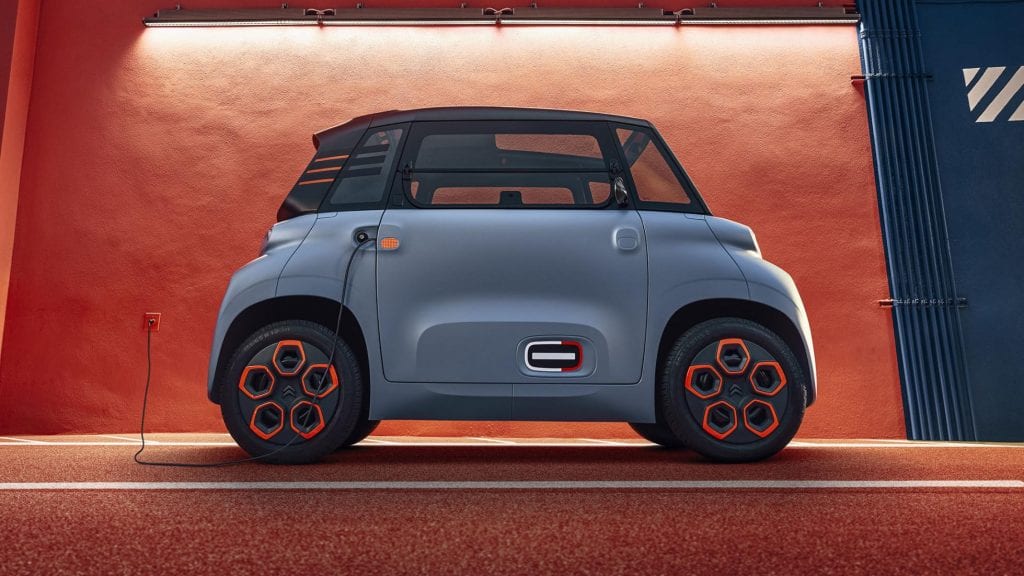 The window also opens upward as a nod to the original Ami that Citreon produced in the 60s that also had a similar mission of being cheap and widely available to as many people as possible. Citreon would go on to make over 1.8 million of the original Ami over its life span, making it one of the best selling new French cars during its production. Will the same success follow this electric Ami?
Citreon has tried to make the new electric Ami as accessible as possible to people and allowing three different avenues for someone to use the Ami.
Long-Term Rental: You can rent the Ami for 48 months with a down payment of €2,644 and then have a monthly payment of only €19.99. This monthly payment is lower than what someone would pay for a monthly public transportation pass.
Car-Sharing: You can rent the Ami for short specific trips through Free2Move, which will charge you €0.26 per minute. A price that Citreon says is comparable or even lower to the majority of moped, standard car-sharing, and even scooter rentals.
Purchase: Of course you can also buy the Ami, which will cost €6,000.
So clearly Citreon is covering their bases as best as possible to expose the Ami to as many people as possible and make it as cheap as possible to drive. I mean $21 to lease a small electric car? Even if it's considered a quadricycle and an Olympic sprinter will beat you in a drag race, that still is a great deal.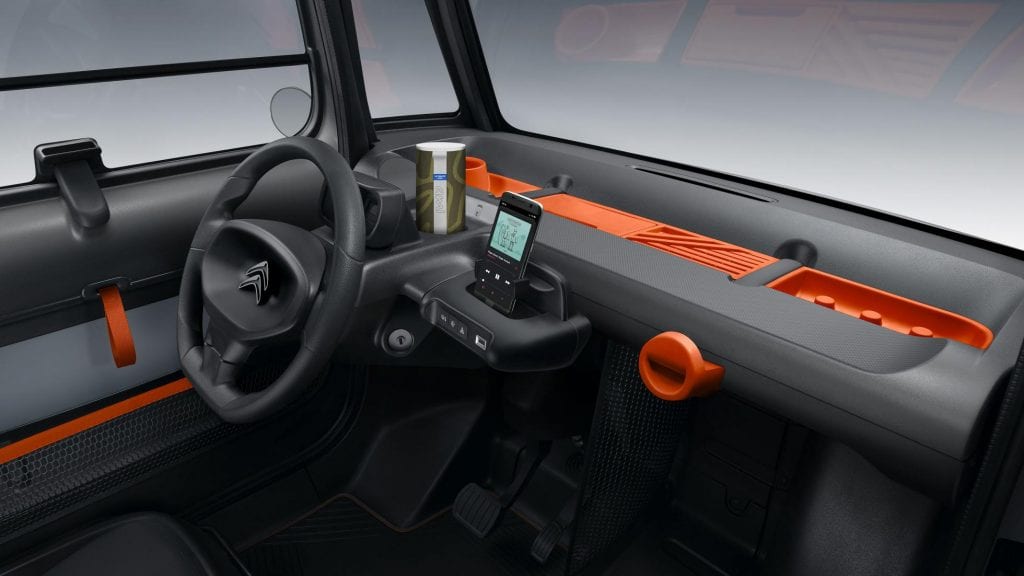 Vincent Cobee, the Citroen Brand CEO had the following to say about the Ami:
"For 100 years, Citroën has always been innovative and creative in democratising freedom of movement. This year, Citroën has come up with a new urban mobility solution accessible to everyone: compact, protective, 100% electric, without driving licence, and affordable. Ami – 100% ëlectric aims to be a real breakthrough in enabling urban mobility, a solution in sync with new modes of consumption. This great idea was a concept one year ago. We are proud that we have made it happen today. "
Granted a car like this would have trouble garnering appeal in the United States given how spread out everything is here and you would essentially be barred from entering the highway in this thing. But for more dense urban areas, the Ami seems like a very interesting thing and I wonder if other brands will bring out their own city cars to compete.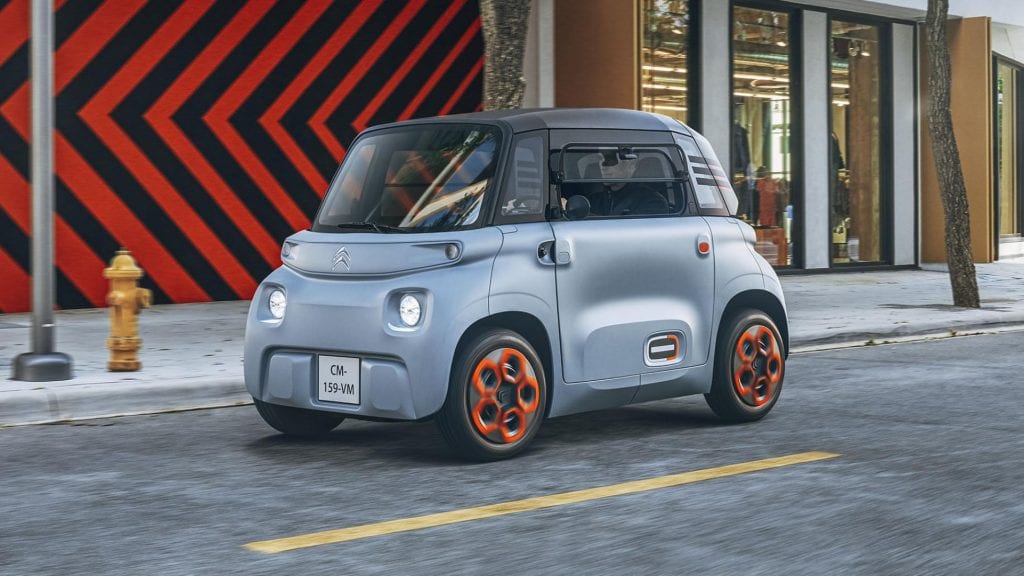 Ami Technical Specs
Length: 2.41 m
Width: 1.39 m (excluding mirrors)
Height: 1.52 m
Turning diameter between walls: 7.20 m
Weight without battery: < 425 kg
Total weight with battery: 485 kg
Battery: 5.5 kWh
Engine: 6 kW
Range: 70 km (43 miles)
Top Speed: 45 km/h (28 mph)
What do you guys think of the Ami and the small electric car segment in general? Let us know what you think in the comments below.
Source: Citroen