Electric Car Database
---
X5 xDrive40e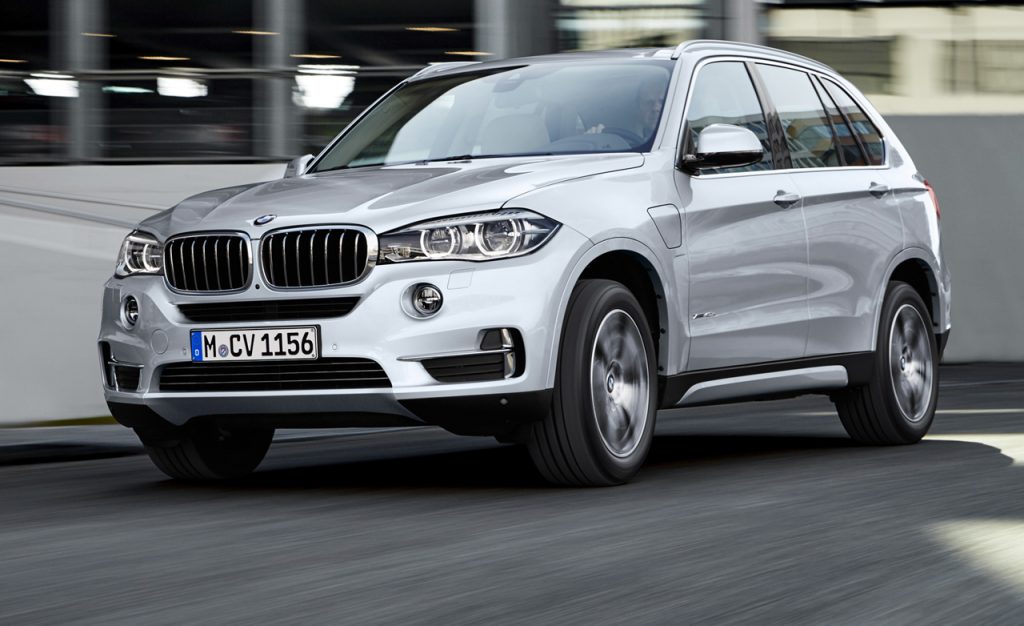 SUMMARY
---
| | |
| --- | --- |
| Manufacturer | BMW |
| Type | PHEV |
| Model Years | 2016 - 2018 |
| Body Style | SUV |
| Range | 14 |
| Battery | 9.2 kWh Lithium Ion |
| Top Speed | 130 mph |
| Base MSRP | $63,750 |
    The BMW X5 xDrive40e was the first plug-in hybrid that BMW released under its core brand, rather than its i-series. So naturally, BMW's first attempt at a non purpose built electric vehicle that also happens to be their biggest SUV, doesn't give the best of numbers. A 14 mile all electric range and an MPGe of 56. This car was probably an experiment for BMW to test the waters of its electrification efforts. Just like a lot of the other PHEVs BMW released during this time, this is just a regular more heavy BMW with a side benefit of having a little bit better of gas mileage.
BMW xDrive45e
---
SUMMARY
---
| | |
| --- | --- |
| Manufacturer | BMW |
| Type | PHEV |
| Release | 2019 |
| Body Style | SUV |
| Range | 50 |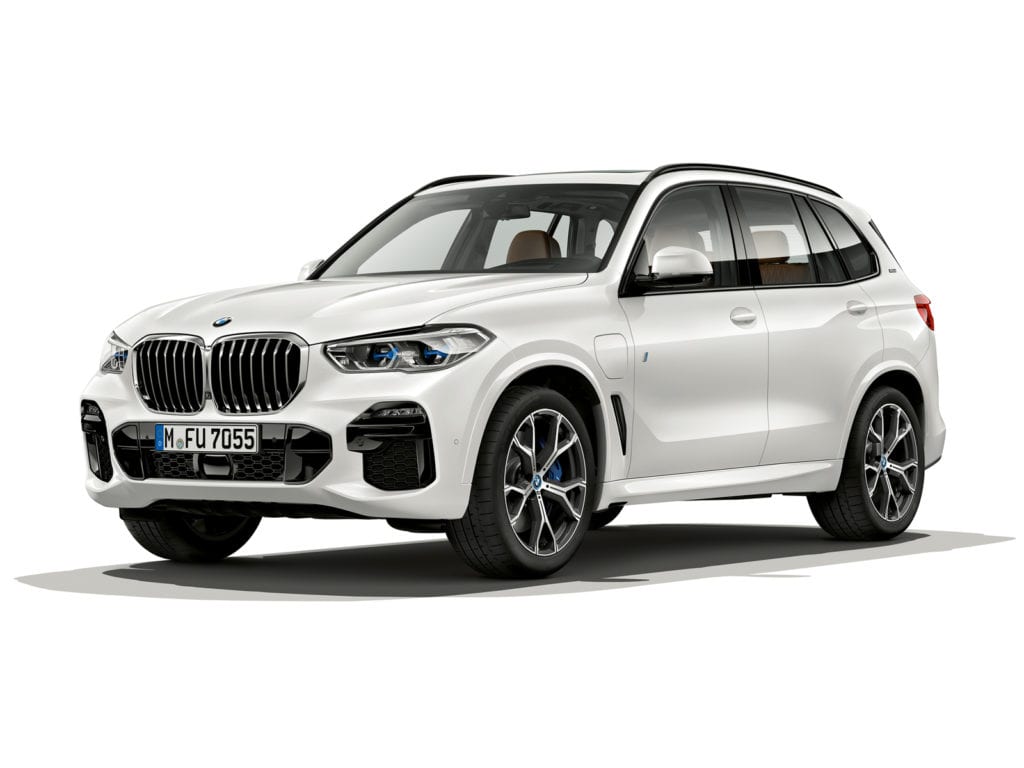 The xDrive45e version of the X5 can be said to be the start of the 2nd generation of plug-in hybrids coming from BMW. The first set of PHEVs from BMW were pretty disappointing in terms of their all electric range. The xDrive45e version bumped up the old 14 mile range from its predecessor to a more respectable range of 50 miles (NEDC). On top of some styling changes, the car received a significant boost to its power, going from 308 hp and 332 lbs-ft torque to 389 hp and 443 lbs-ft of torque. All in all a good step up from the previous iteration of the X5 PHEV.